So, as mentioned this afternoon, I want to train to run a faster 5K in the next two months or so.  Today was my baseline test – I ran 3.1 miles without stopping to walk once (so hard, by the way).  It was overcast and rainy, which is perfect Florida summer running.  🙂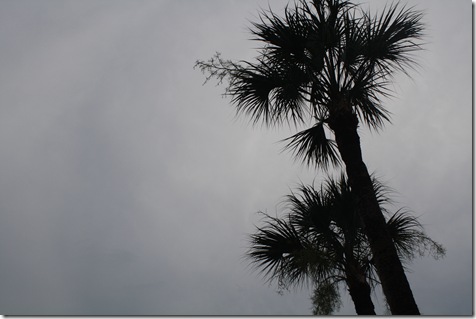 It took me 31:00 even to pound out a 5K.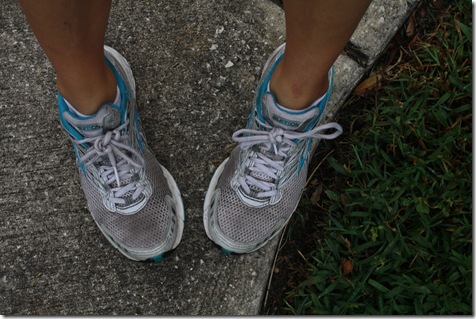 I am excited to train to get under a 23:00 5K. I KNOW I can do it – I've just been focused on longer distances, the triathlon, and the bike race.  It's in me to be faster; I've just got to rediscover my speed! :)  I did a 5K in April 2010 in 25:51 and a year and a half ago, I did a 5K in 23:42.  So, let's call 31:00 the baseline.
I also need to PICK out a race in my new city, Charlotte.  The 5K will be my first Charlotte race!
The dogs approve.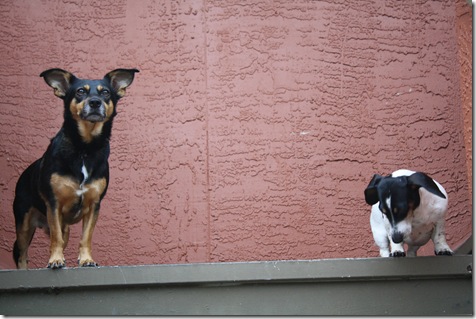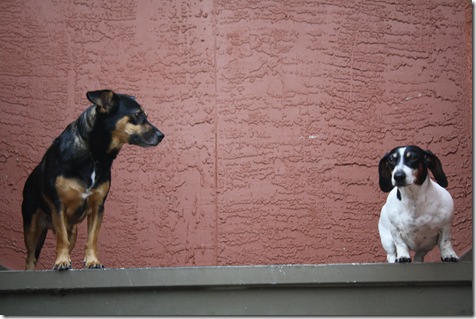 Pre-workout snack was Greek yogurt, blueberries, granola, and agave.
Dinner was a Morningstar Black Bean burger, spinach, and gorgonzola cheese in a wrap; cherries; and a mashed sweet potato.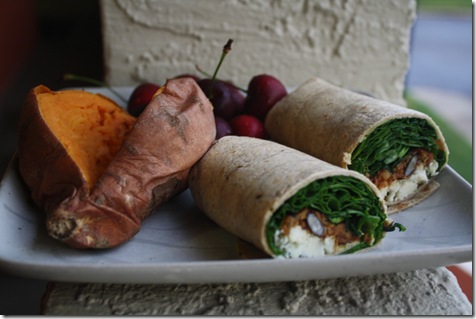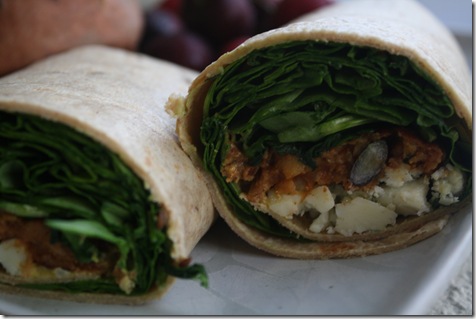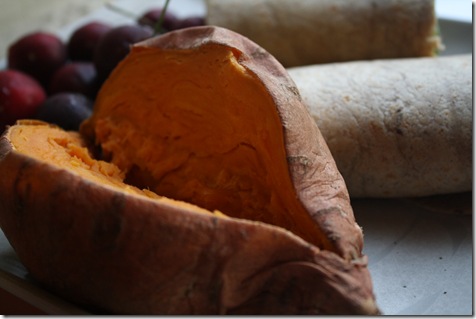 Tomorrow is going to be a fun day!  :)  Have a good night!