Healthy Ashley came over to help me paint my bedroom back from pretty sky blue to blah apartment yellow (I have to do it to get my security deposit back).  We're trying our best to do a good job!  🙂
… Instead, we've just ended up with paint all over ourselves.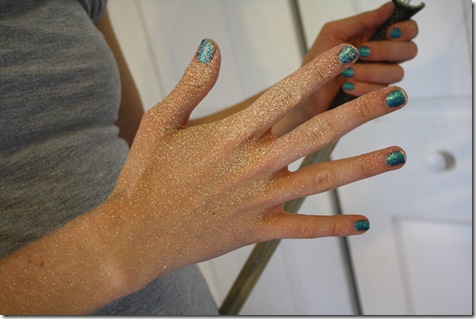 Nice.
Took a quick break for LUNCH!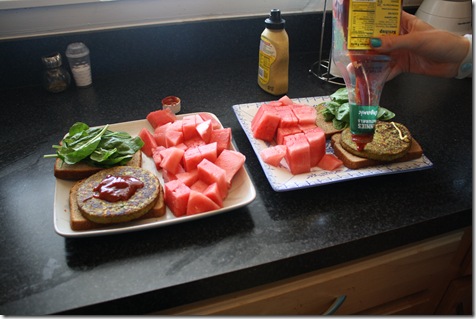 We made Dr. P California burgers with a squirt of ketchup.  Ashley was very happy to help me eat up my freezer.  She says that I still have WAY too much food for someone who is moving on Sunday.  I think she's right!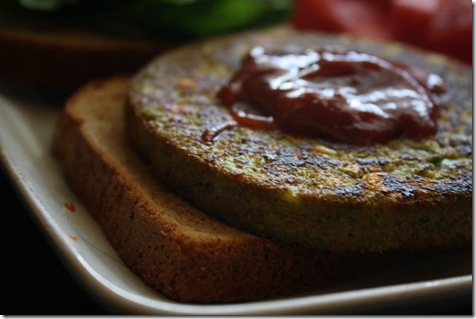 I like these burgers a lot, but they tend to fall apart when you cook them so you've got to SUPER careful when you flip!
Ashley brought over a baby-sized watermelon for our side dish.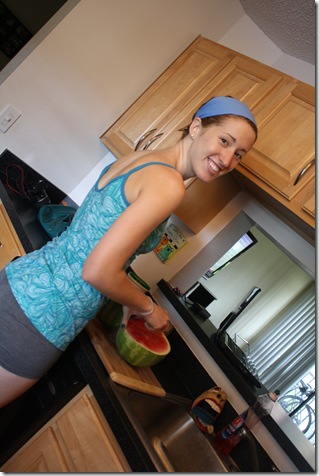 I feel like I'm going to turn in watermelon!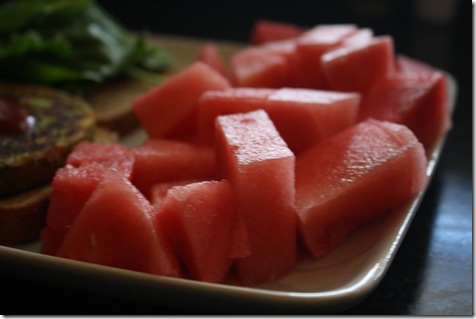 Painting calls!
PS – A big congrats to the England and USA teams!  I love the World Cup. :)  Did you watch it, too?