After yesterday's indulgences, all I wanted was to spend the night at home, drinking lots of water and eating healthy food.  :)  We got halfway through the movie Invictus, but then our cable crapped out, and we just ended up going to bed early.  Not that I was complaining!
Dinner included a bowl of stir-fried peas, corn, and zucchini: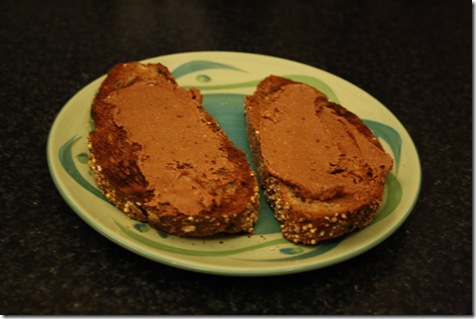 This morning, I woke up HOURS before everyone else (we had four friends spend the night) and killed a few hours finishing a trashy chick-lit book in bed ("One Fifth Avenue" by Candace Bushnell).  It was mildly interesting, but way too long (over 500 pages of gibberish) for the genre. 
I quietly snuck into the kitchen around 8:30 AM and tried not to disturb my sleeping friends while I made breakfast: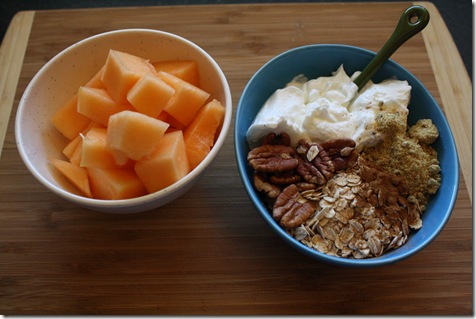 A Chobani plain yogurt mess of 1/2 cup raw oatmeal, pecans, and flax: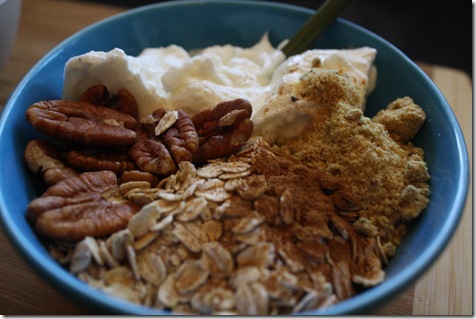 Plus melon: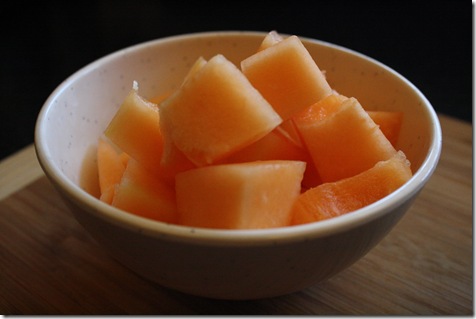 And just as quietly as I snuck into the kitchen, I grabbed my purse and keys and headed out the door to go grocery shopping and hunt for cardboard packing boxes.  We move to Charlotte, North Carolina in exactly two weeks, and I'm getting a little anxious about packing all of our stuff and moving into a smaller apartment (we're losing about 100 square feet, mostly in storage areas).
The plan?  Today is Organization Day!
I NEED to organize a few closets in advance or packing is going to be insanely hard.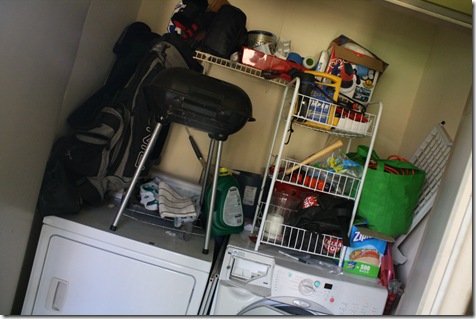 Shameful.
Plastic tubs should help! Right?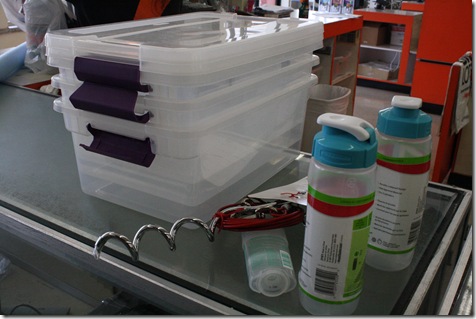 Does anyone have any moving tips for us? How can we make such a big move easier?  We could use some extra help and fresh ideas!