Whew – it's been one crazy morning.  The Husband graduates today!  I am very excited and EXTREMELY proud of him.  For everyone out there in high school, undergraduate, or graduate school – graduation is a BIG deal!  I think we often minimize how hard being in school is, but it truly is so difficult.  Maybe harder than "the real world."  🙂
I grabbed PB toast on the go this morning.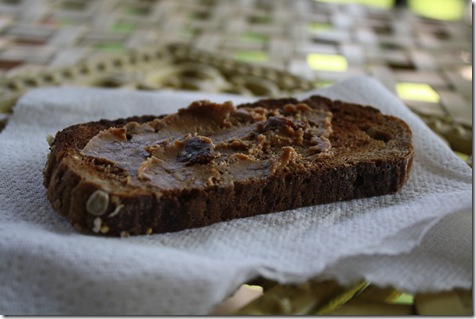 And a smoothie!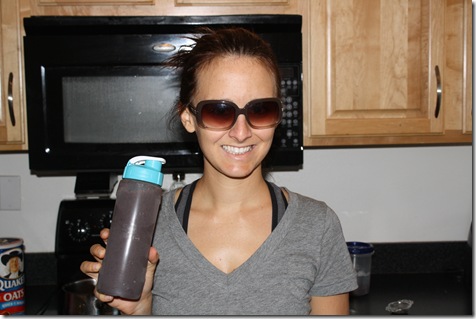 (Bed head!)
My smoothie contained:
1 cup rice milk
2 cups spinach
1 banana
1.5 tablespoons of Vega Shake & Go
15 cherries
Literally, the Husband pulled me out of bed and threw me in the car to go shopping.  He needed a new shirt and tie to wear under his cap and gown!
We scoured the racks at Ross and eventually decided on a nice shirt and skinny tie.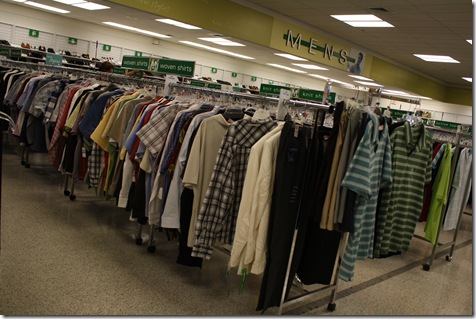 And then we rushed, rushed, rushed back home.
I threw on No More Trouble Zones and together, the Husband and I completed 25 minutes of the DVD.  He used my 3 lb hand weights and I used these 1.5 pounds (approx) pasta sauces.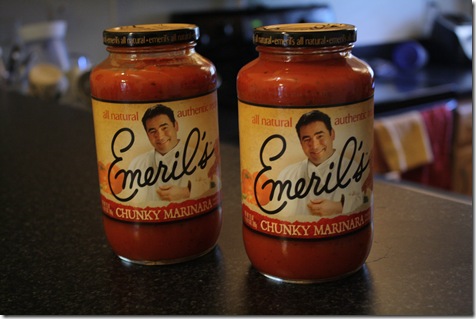 What a killer workout!  My legs and arms are still sore from the 40-minute session I did on Thursday.    We had to cut today's session short because we are running SO late!
On that note…
HAPPY GRADUATION!