Three years, 3,248.5 hours of didactic and clinical work, and many long nights spent studying Chinese herbal formulas and acupuncture points… the Husband is officially DONE!  He is now Dr. Husband and a primary care physician.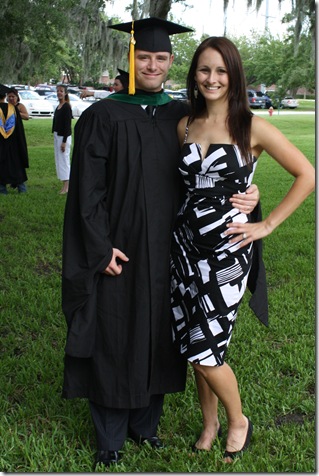 The Hus was accidentally an hour late to the rehearsal for graduation, so we dropped him off in a rush and then headed to Starbucks for coffee + snacks (his stepdad, mom, and my mom came, too).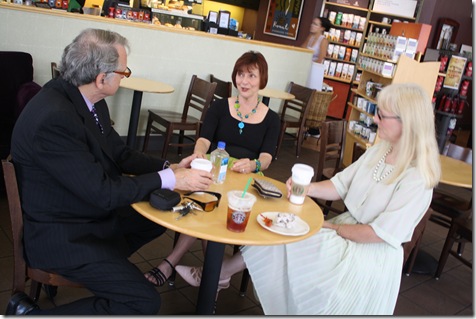 I had the cheese and tomato sandwich.  Side note:  I usually get the cheese + egg sandwiches, but the employee told me today that they just pick the meat off one of the pre-made sandwiches.  I'm not so strict that it really bothers me, but I'm sure other vegetarians would love to know this tidbit!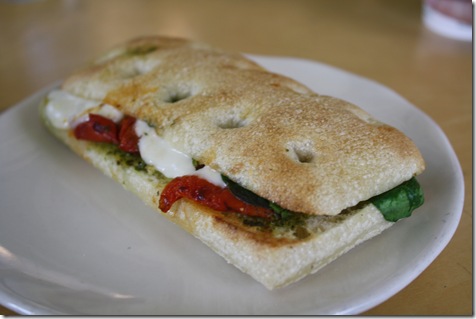 And then it was time to head to a local church to watch graduation.  The graduating class is pretty small and everyone has a close personal relationship with each other and the teachers.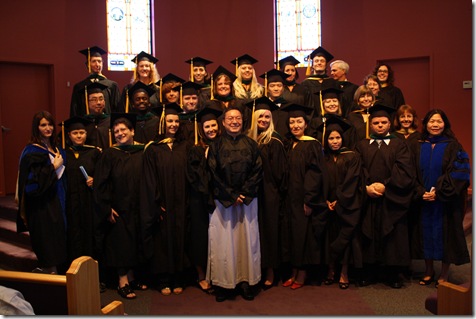 As far as graduation ceremonies go, it was a great one!  Short, sweet, to the point.  Full of great speakers, too!
The Husband graduated summa cum laude (AKA top of his class).  I was so proud!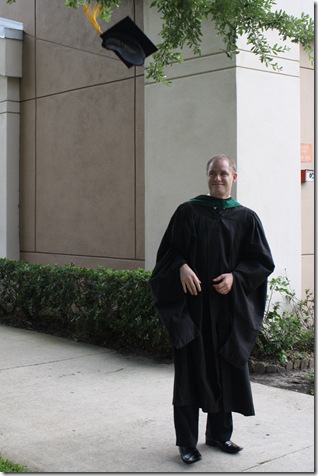 After graduation, we drove to Seasons 52 for a very special dinner.  We arrived at 4 PM and blew a few hours slowly eating appetizers and drinkin' drinks.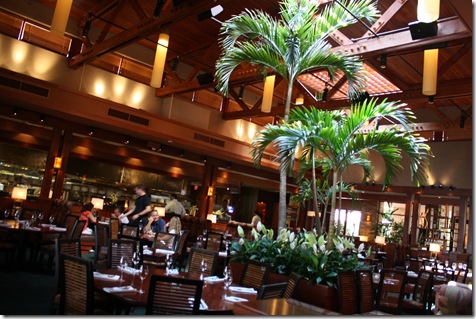 We started off with CHAMPAGNE!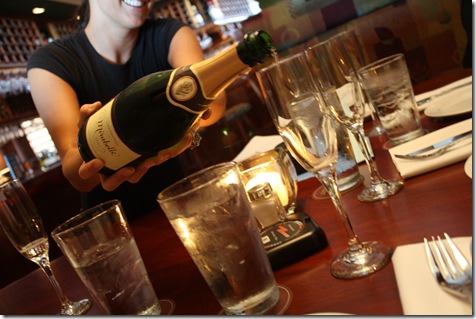 I had a glass of Schramsberg Mirabelle.  We actually visited this winery when on our honeymoon to Napa Valley!
Appetizer was an arugula salad with goat cheese and golden beets.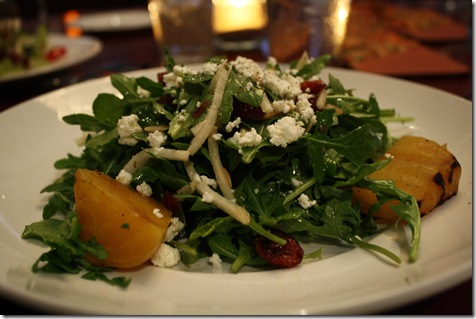 And some cheesy flatbread: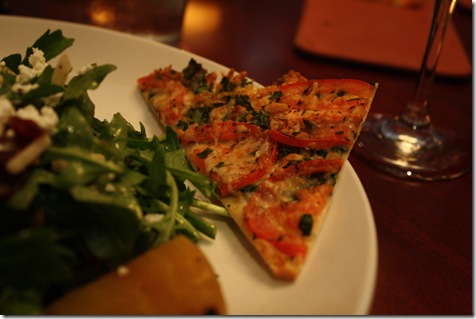 By that point, I was onto my second drink, a Robert Mondovi Moscato.  This is traditionally a dessert wine so I was expecting a much smaller pour.  I ended up splitting it with Dr. Husband.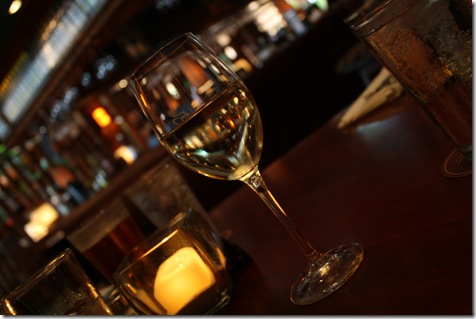 Dinner was the Summer Vegetable Plate.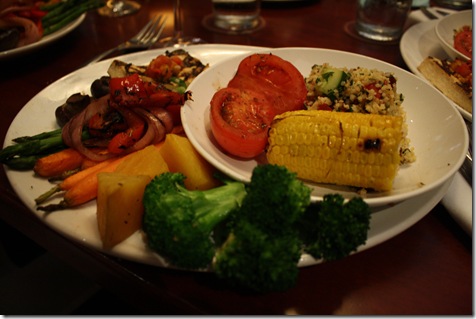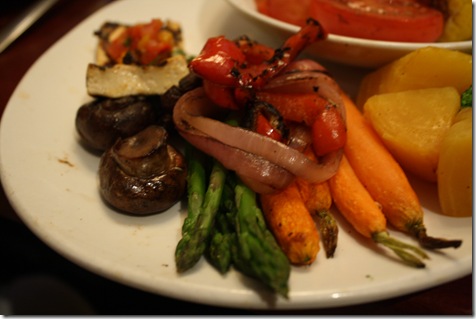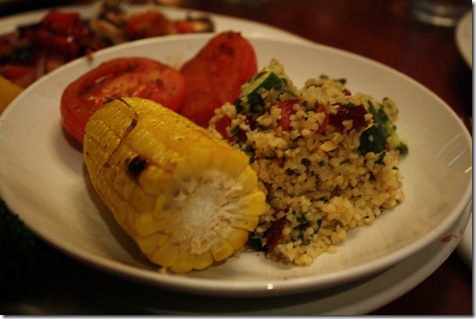 OMG.  So delicious!
And then it was time for dessert… the best part of dining at Seasons 52!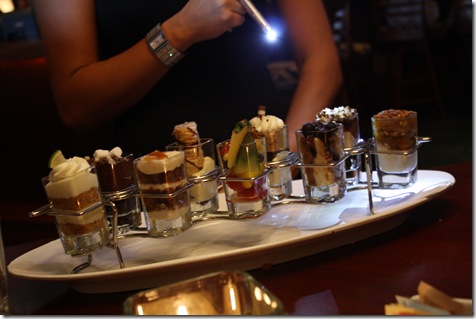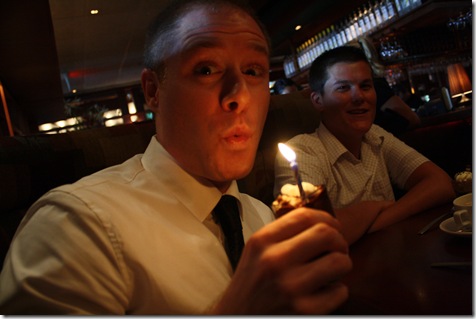 I ended up with three shot glass desserts:  Carrot Cake, Key Lime Pie, and Pecan Pie.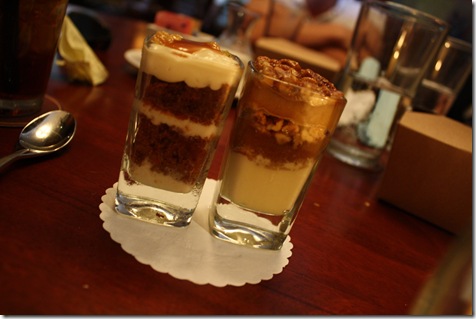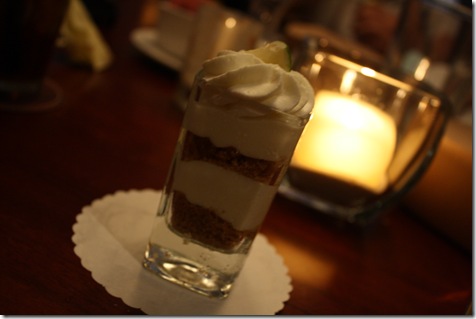 A wonderful dinner with wonderful people!  I am so thankful for my family and friends.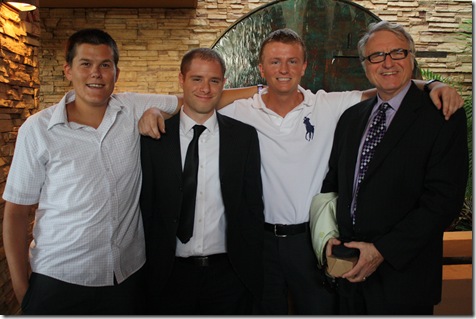 I can't believe the Husband is done with school.  His college was the sole reason we moved to Orlando, and it seems poetic that we're ending our time in this city on this note.    When we moved here, I felt like it would last forever, but these three years went so quickly.  I'm ready to move to Charlotte and start the next stage of our lives!  Who knows where we'll be in the next three years?  🙂
Are you in the midst of major life changes, too?
EDITED TO ADD:  I left the following comment in the comment's section, but I want to add it to the post just to make sure that I am absolutely transparent on a few issues.  I was wrong not to clarify this further when I wrote the original post, but laws vary greatly from state to state, and I also was just confused about some things.  But especially considering that Kristien practices in NC now, and laws are different than they are in FL (where he earned his degree and where we were living when this post was written), I want to clarify things:
When I wrote this post, I was confused about his specific degree title. He has a masters that says 'doctor of oriental medicine.' It is not a PhD. However, in the state of Florida, which is where his degree was earned, he can call himself 'doctor' and is a primary care physician in the eyes of the law. This is where my confusion came from! Laws for alternative physicians vary greatly from state to state. In NC, he cannot legally use the term 'doctor' and is not a PCP for insurance purposes.

Kristien is a great practitioner and helps a lot of people. I am not intentionally nor did I ever want to accidentally misrepresent his education. He, for what it's worth, is super aware of what he can and cannot say, and works very hard to educate his patients on what his expertise and education mean. We both have a lot of respect for people who get their PhDs and for MDs and am not trying to take anything away from them.

I hope this clarifies things. Again, I was not trying to be confusing or misrepresent him. I'm really proud of what Kristien does and how he helps so many people feel better. He really is a great practitioner and I am so proud of how far he has come.