I have trouble with blog post titles sometimes.  🙂
Part One: My Aching Back.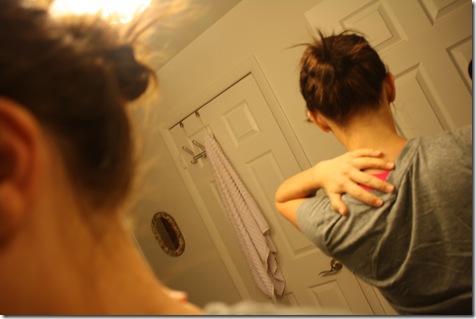 Guess you've been wondering why I haven't done the No More Trouble Zones workout DVD since Saturday!  Well, the truth is that I threw out my back on Sunday lifting heavy boxes and then made it worse on Tuesday by carrying a TV down the stairs.
Although running hasn't been an issue, it hurts to lean over and pick stuff off the ground, which pretty much eliminates the NMTZ DVD (think: lots of dead lifts and weird lunges).
The last thing I need is to make the back pain worse (I will most definitely be getting an acupuncture treatment tonight from the Husband), so I've been avoiding NMTZ.  I'm off to a slow start with the DVD, but that's OK with me.  I'm in it for the long haul anyway!
Part Two:  This Sandwich is Disgusting.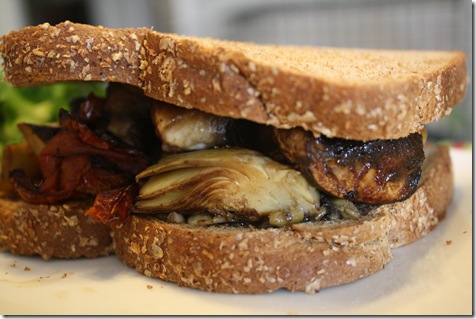 Still trying to eat away the contents of my fridge, which is resulting in weird meals.  This was my first "eat it, don't move it" meal that really tasted terrible.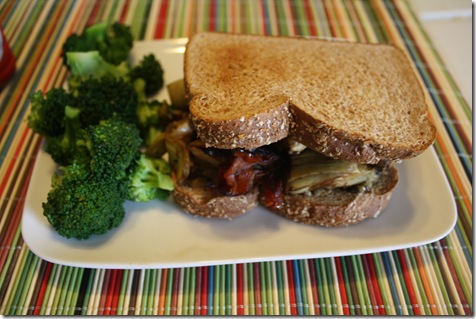 I stir-fried mushrooms, sundried tomatoes, and artichokes in a wok with balsamic and then mixed the veg with some olive tapenade.  It was geee-ross.  I ate about 2/3 though.  I think it was the balsamic that made it all wrong.
Steamed broccoli – can't go wrong!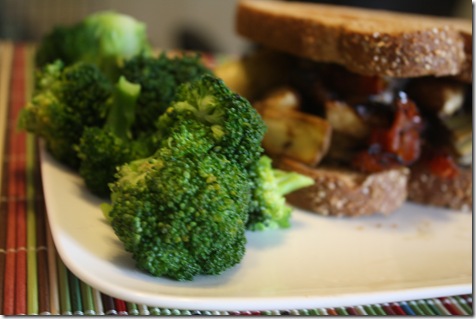 And cherry juice. Mmm.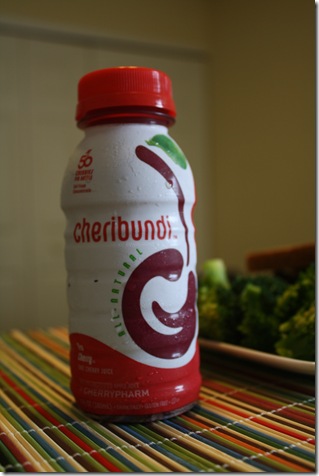 Lunch was eaten on… you guessed it! A box.  I am suddenly REALLY excited to have a table again.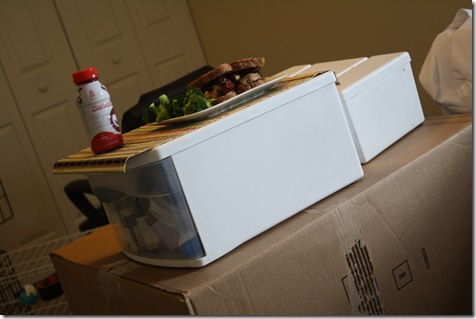 Back to work I go.  I'm currently designing the Husband's new clinic's website.  It looks pretty good so far, if I do say so myself.  🙂
If you could explain your day in two parts, what would they be?