The overpowering smell of paint in my bedroom forced me to relocate to the living room in the middle of the night.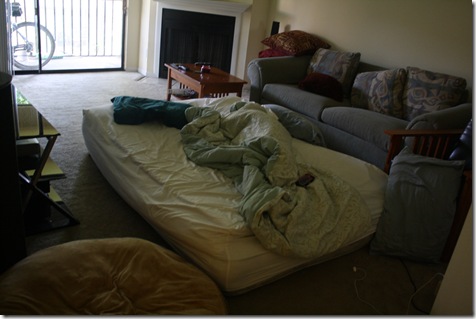 Wait.  Now my bed is blog ready.  🙂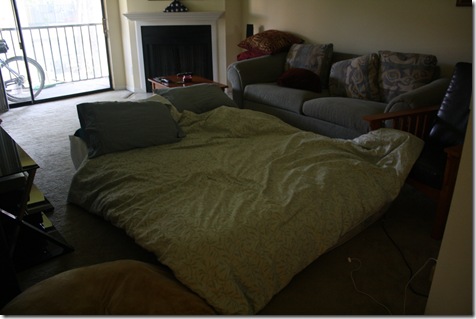 Not only did it hurt me to lay in the toxic-smelling room (the Husband was out of town on business), but I kept thinking of the poor puppies' lungs.  That motivated me to drag a very heavy bed through my narrow hallway and snooze in my living room.  In the three years I've lived in this apartment, I've never slept in the living room – it was kind of strange!
I ended up waking up early and getting some writing and Healthy Living Summit work done.  By the time I looked at the clock, it was already 9:30 AM!  Time flies when you're being productive.
Breakfast was simple but good.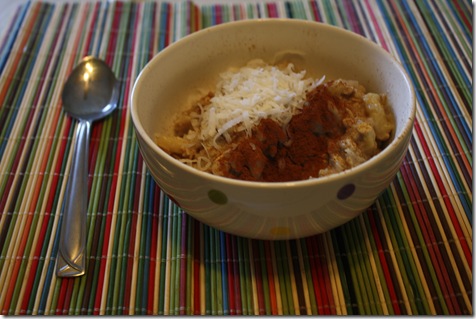 I made oatmeal:
1/2 cup oatmeal
1/2 cup rice milk
1/2 cup water
1 sliced banana
Toppings:  coconut and cinnamon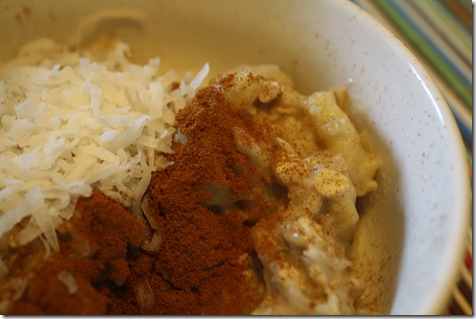 Today's table was…. a box!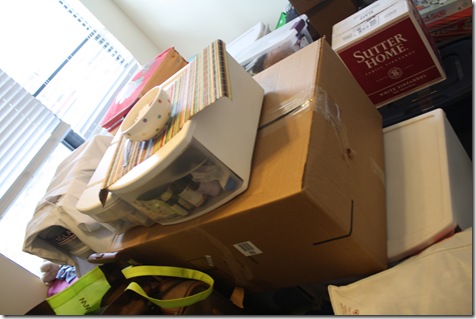 I am really excited to get this move over with and resume normal life!  We decided last night to move in two stages because the England game on Sunday is going to disrupt our original plans:  we plan to drive two hours to my in-laws' on Saturday night, sleep over, watch the game in the morning on Sunday, and then drive the rest of the way to Charlotte.
Back in 2006, we went to the Husband's aunt's wedding in England.  She "accidentally" scheduled her wedding the same day as a World Cup day.  She ended up canceling her pre-wedding cocktail party and setting up a massive projection screen so people could watch the match.  She knew no one would get to her wedding on time otherwise!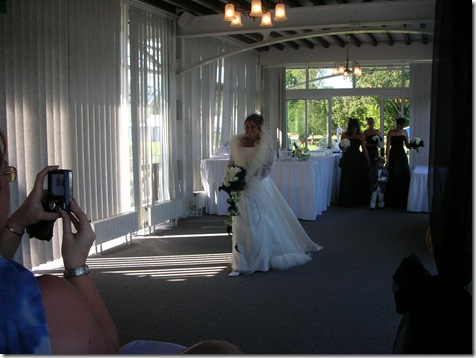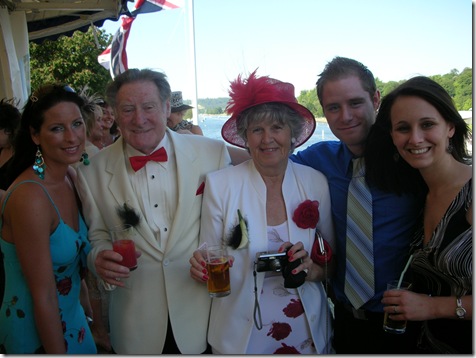 Are you such a huge sports fan that you would change important plans to accommodate a game?