Whoop, whoop!  After 7+ hours of packing and cleaning, we're finally resting happily at my in-laws' (1.5 hours north of Orlando).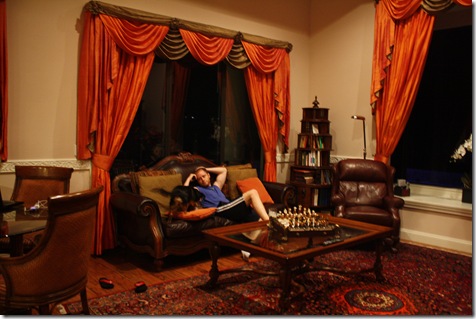 It was truly a long, long day!  Let's get this recap started…
Woke up early with a bit of a hangover from our going away party.  When will I ever learn that 1 Glasses of Wine = Happy Caitlin and 2 = Slightly Hungover Caitlin?!  Nothing that a bowl of oatmeal can't cure (with a banana + coconut).  Eaten on my mattress in the middle of my living room!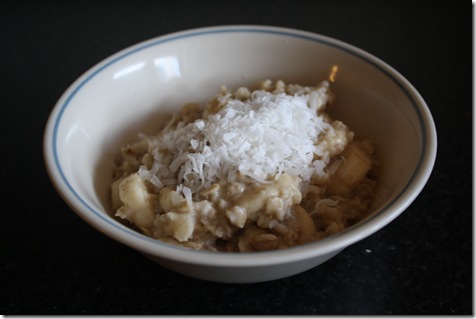 After breakfast, we headed out to pick up my car (it needed repairs before traveling 500+ miles) and then we picked up the trailer.  Can you believe we packed our entire two-bedroom house in an SUV, a Civic, and a 5 by 8 trailer?  Well, we did sell ALL of our furniture except two chairs!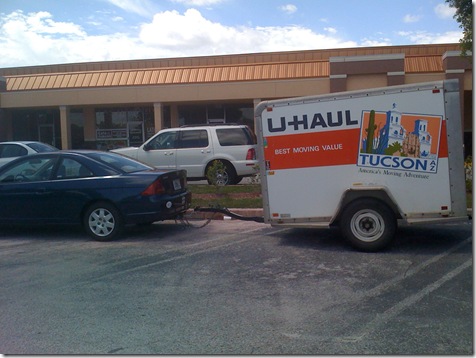 And then we went to Dandelion CommuniTea, a vegetarian cafe.  This is the Husband's #1 favorite restaurant in all of Orlando, and he insisted we stop by "one last time."
He was very sad face while we waited for our order.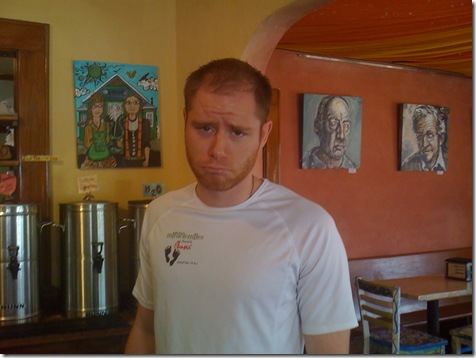 We both got the Bean There, Done That wrap (but he got vegan cheese and I ordered feta).   It came with a side of hummus + chips.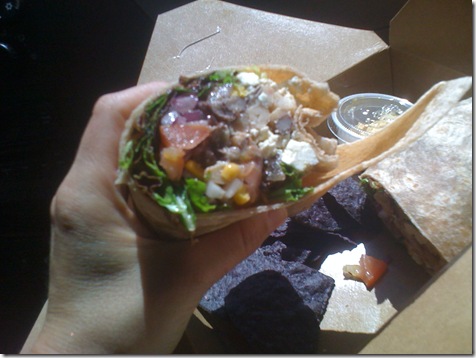 With that full in our bellies, we started to load up the cars and the trailer.  It was BLAZING hot outside and definitely counted as a workout!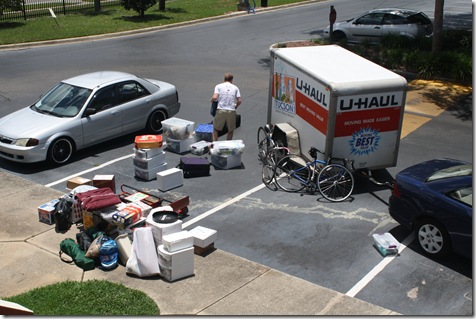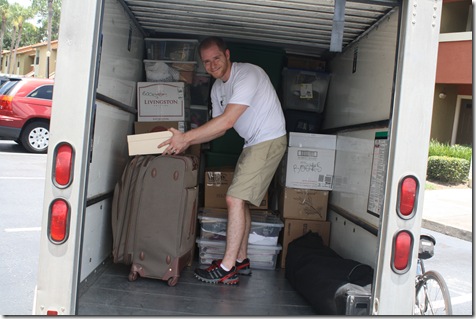 In fact, I went up and down our stairs FIFTY SIX times (yes, I counted).   That means I walked down (with heavy boxes) and walked back up 1,568 stairs.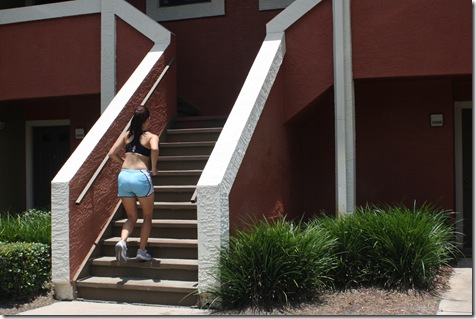 All I can say is… Thank goodness we are moving to a first-floor duplex!
At some point during the move, I drank a beer and it was everything I hoped it would be!
After cleaning the apartment from top to bottom (it's amazing how dirty stuff gets even when you're a very clean person!), I snacked on a banana.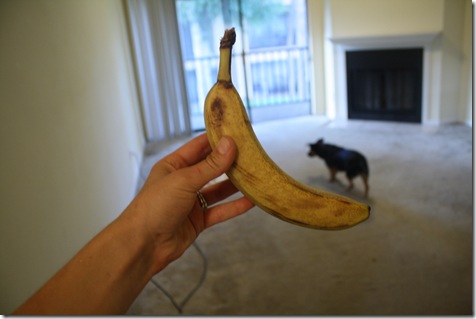 Once everything was loaded and cleaned, we took showers and got behind the wheels drive to my in-laws'.  My driving buddy was James (by the way, the dogs were totally freaking out about the move!).  We snacked on Goldfish and a lollipop as we drove.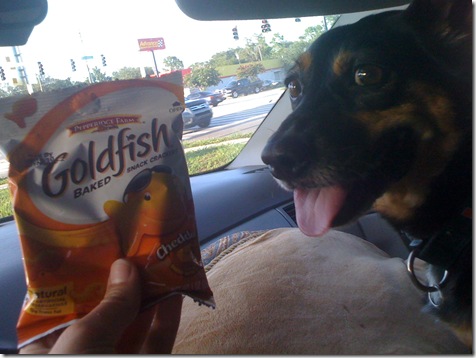 Annnnnd once we arrived, I made Split Pea Soup (Amy's brand) and an English muffin.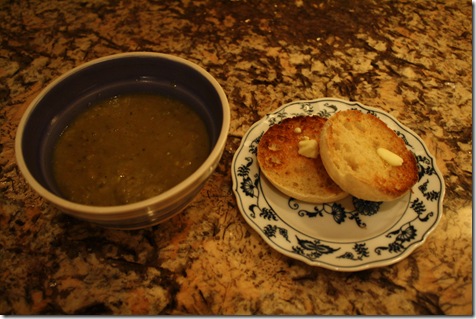 WHEW!  What a day, huh?  I'm exhausted, but the hard part is over – we're driving to North Carolina and unloading on Monday.  Unloading is a LOT easier than loading + cleaning!  We were pretty determined to get back out $965 security deposit so it was all worth it!
If you could  move anywhere, where would you go?  I want to move to Hawaii!