Last night, I joked that moving counts as cardio – but I take that back!  Moving counts as cardio AND strength training.  When I woke up this morning, my arms, back, abs, and legs were absolutely screaming.  I felt like I had ran 22.0-miles and then lifted weights for two hours.  Ouch!
However, I had a sneaking suspicion that moving around a bit would make me feel a lot better, especially since I'm looking at being stuck in a car for 9 hours later.  I decided to take my mother-in-law's bike for a ride around the neighborhood.
One of these things is not like the other!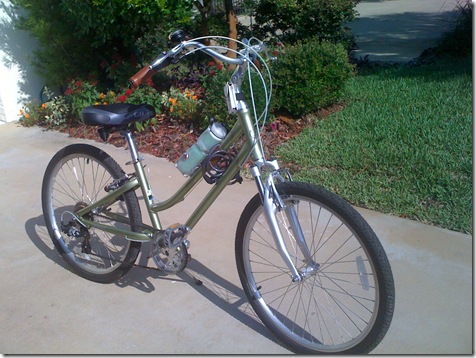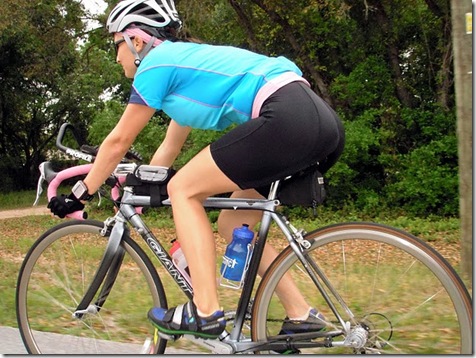 Um, yes.  Hybrids/city bikes are MUCH MORE comfortable and fun to ride than road bikes.  I love my road bike for long distances and races, but perhaps I need a city bike, too?  One with a basket, preferably!
I set the bike on the highest resistance and rode around for about 35 minutes through my favorite place in Florida!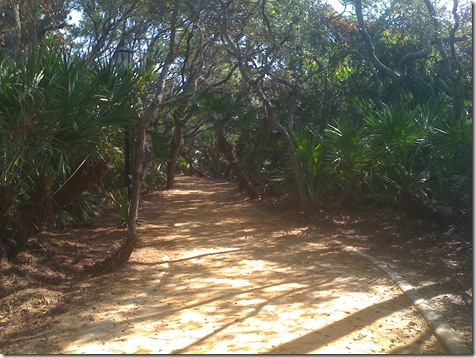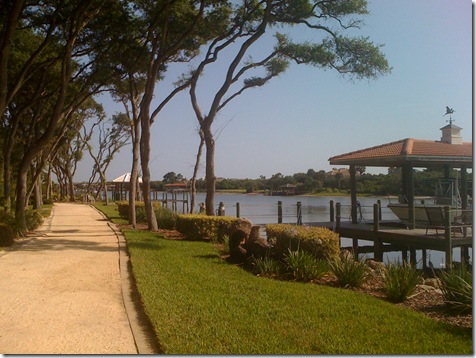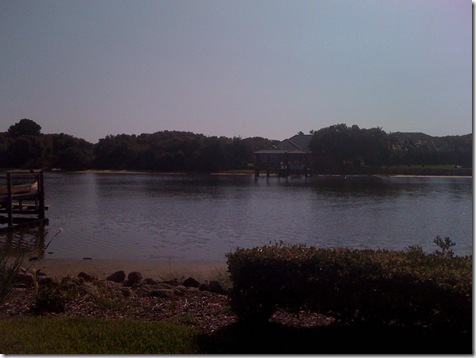 'Twas a wonderful workout!  I'm a firm believer in "something is better than nothing," and although I didn't have the energy for a hard workout, I know I'll appreciate my efforts around 7 PM tonight when I'm somewhere in South Carolina!
Breakfast: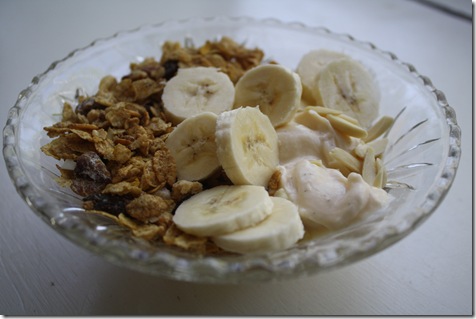 A great Greek Yogurt + cereal mess!  The stars of the show were Great Grains and Cabot's French Vanilla Greek yogurt.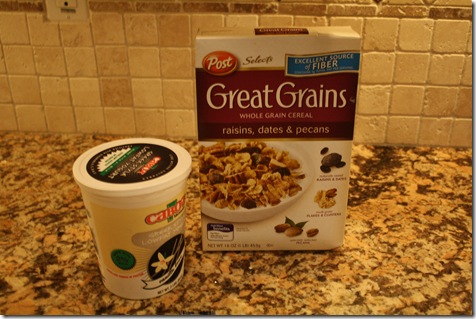 Plus, sliced almonds and 1/2 a banana.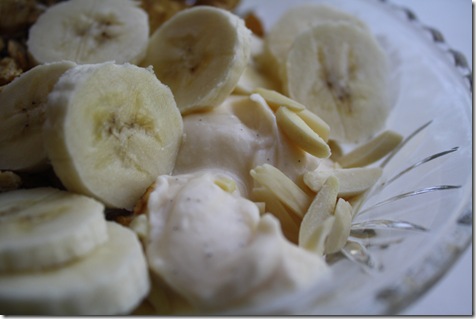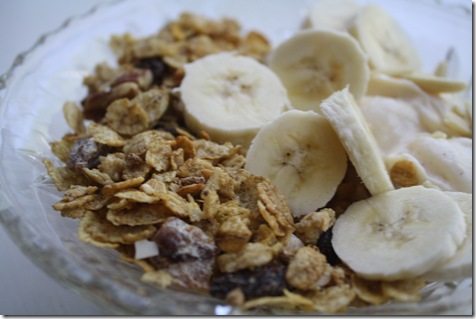 Why haven't we left for Charlotte yet?  Well, the England v. Germany match is on, and it's a priority!  Once it's over, we'll be getting in our cars and driving 450 miles to Charlotte.  We can't go over 55 mph because of the trailer, so we have a ways to go!
Oh, side note:  I'm really digging Death Cab for Cutie lately!  This is my favorite song by them:
Have a wonderful Sunday, and I'll see you in Charlotte!