I'm really enjoying the "eat it, don't move it" challenge because it's forcing me to become more creative with my meals… and eat all those veggies lurking in my freezer and fridge!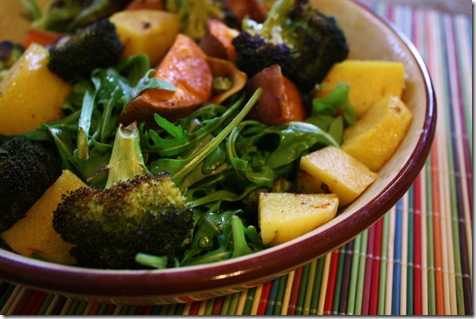 This hot salad included:
Arugula base
Roasted 1/2 sweet potato
Roasted polenta slices
Roasted broccoli
Drizzle of balsamic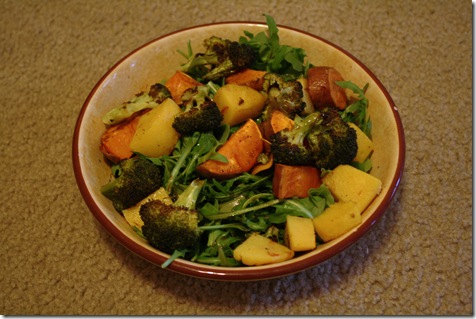 Today's table was a step stool: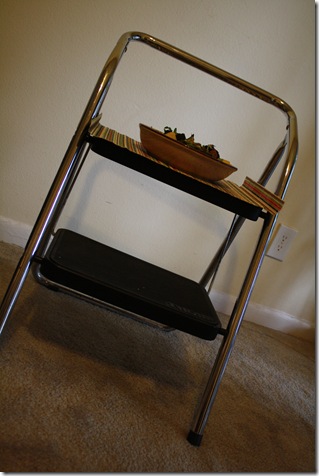 I also had some chips + salsa earlier.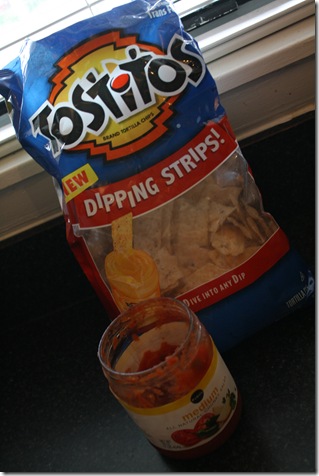 Let's see… so far, I've gotten a lot of book and blog work done, worked on the Healthy Living Summit, and went mattress shopping with the Husband.  We don't want to move our 15 year-old hand-me-down mattress so we're just buying a new one at a chain (Original Mattress Factory) and having it delivered to our new place on Monday.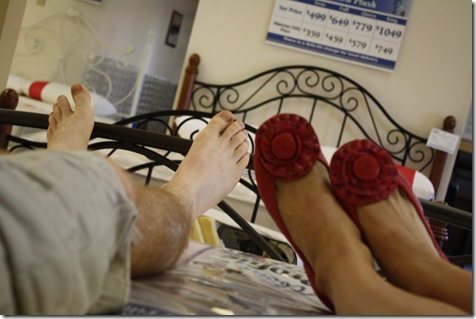 Mattress shopping is one of those grown-up activities that I've never had the pleasure of experiencing.  :)  I actually really liked it – all we basically did was lay on mattresses and try not to think about how much money we were spending.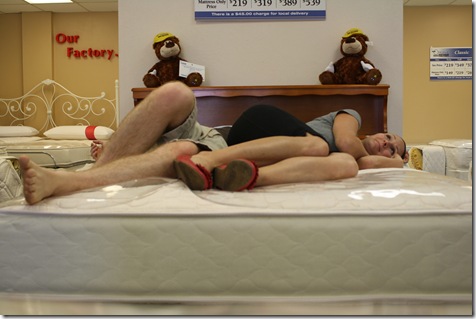 Mattress shopping produced a big debate on whether we'd buy a silk or wool bed, especially since we don't buy leather products.  Luckily, it wasn't really an issue because the OMF doesn't use those materials in their beds (opting for a polyester blend instead).  I honestly don't know anything about the silk or wool industries and their treatment of animals… do you? 
I guess I never thought twice about buying a wool coat, but now that I consider it… there's a lot of wool to be produced in the world.  Can't be the most humane material.   Side note: Obviously I know that sheep aren't killed for their wool; I'm more curious about the conditions that they are raised and kept in.
Now, I'm on the hunt for a floor model version of the bed we chose – that way, we'll save 15%.  Worth a shot!
Off to work I go!