Lovin' staying at the KERF home.  So much better than the sub-par hotel.  🙂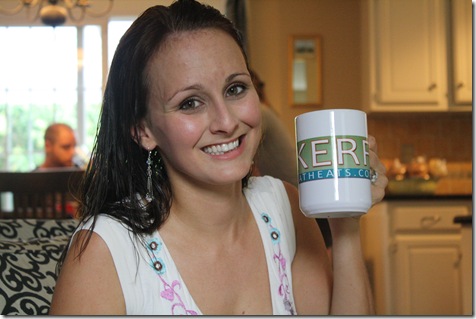 Tonight we went out to dinner with a huge group of Charlotte friends.  I hung out with: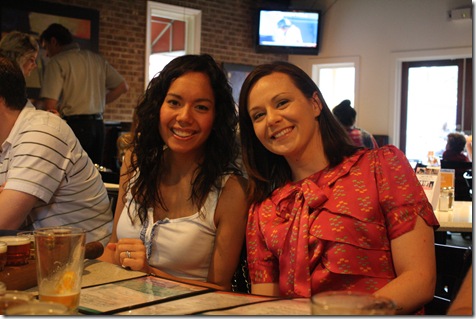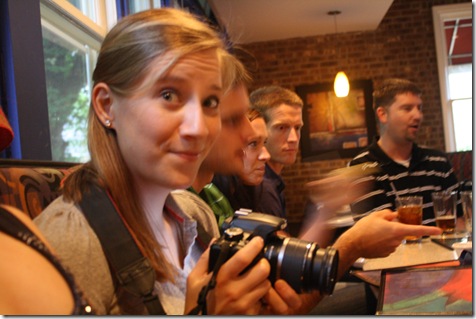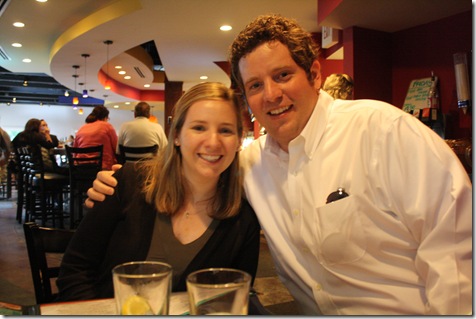 We went to a place named Brixx, which was a great pizza place for such a varied group of eaters.
The Husband was SO happy to see vegan cheese on the menu!  He's still on the no-dairy kick (maybe it's not a kick?).  I've never had vegan cheese on pizza – well, I don't think I have – so I was game to try.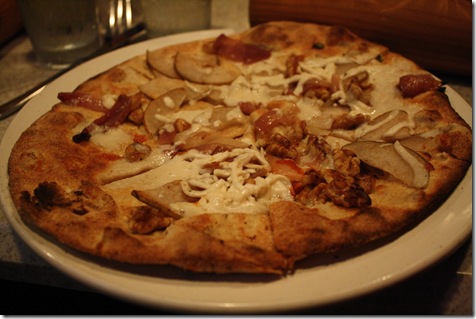 The Husband and I split this Pear and Vegan Cheese Whole Wheat pizza; I had two slices.
I WANT to say the vegan cheese was great because it tasted good (and it was even melty!) but it made my stomach hurt like you wouldn't believe!  So – thumbs down.  I'd probably give it another shot though.
Has anyone else experienced similar trouble with the vegan cheese alternatives?
Plus, a pistachio and gorgonzola cheese salad.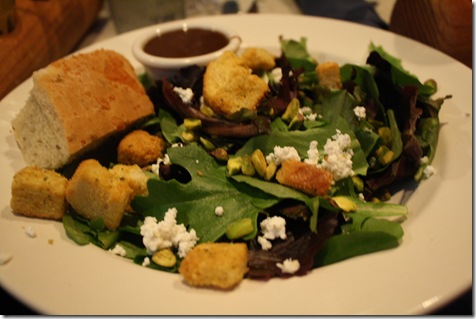 I split this beer sampler with the Hus.  I had a Sweetwater 420 and a local microbrew – can't remember the name!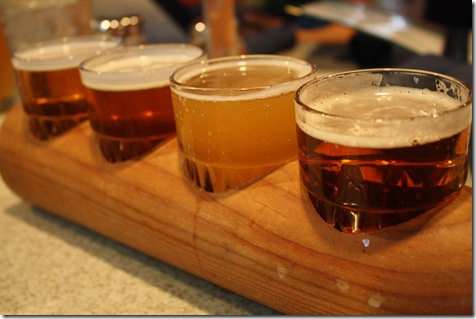 It's nice to know people in the city we're moving to… When we moved to Orlando, it was a huge adjustment for me because I knew NO ONE. 
Off to bed… Kath is making me OATMEAL in the morning – I am very excited.  And then we're going running.  🙂
Sleep tight, loves!