There have been such cute notes on Operation Beautiful lately!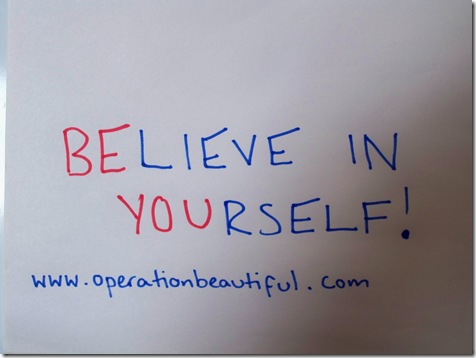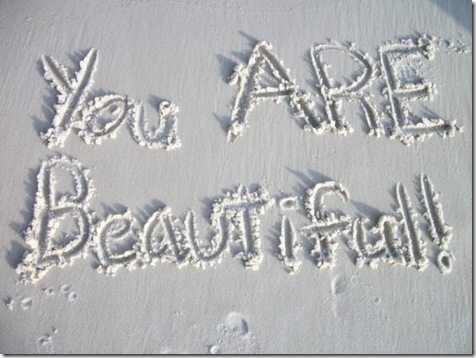 Wonderful, huh?
You what else is wonderful?  :)  Kath oatmeal!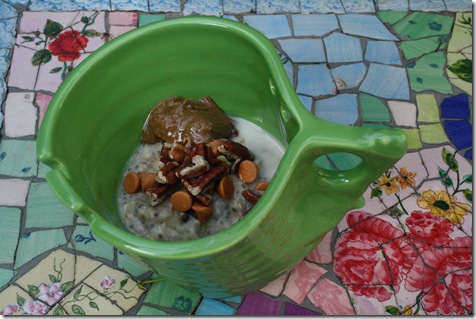 Gotta love it when my real world and the blog world collide!  Kath was so sweet and made me an amazing bowl of oatmeal this morning.
Her mix contained:
1/3 cup oatmeal
1/3 coconut milk
1/3 cup water
Raisins, chia seeds, vanilla, salt
1/2 a banana
Toppings:  Naturally Nutty Cinnamon Vanilla Sunflower Butter, Coconut Butter, and Butterscotch bits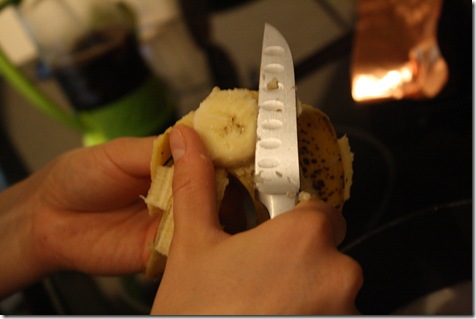 Dare I say it was epic?  Because it was!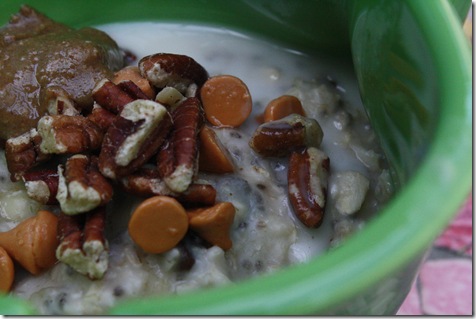 Matt made me mint iced coffee.  The mint was fresh from their backyard!  I ended up eating the garnish straight-up!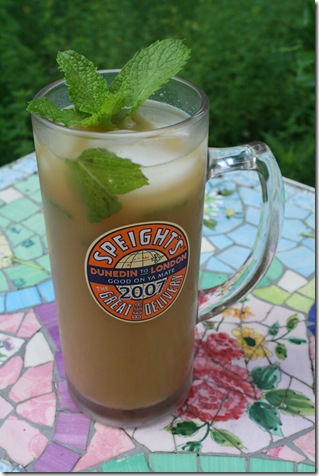 Kitchen photography action: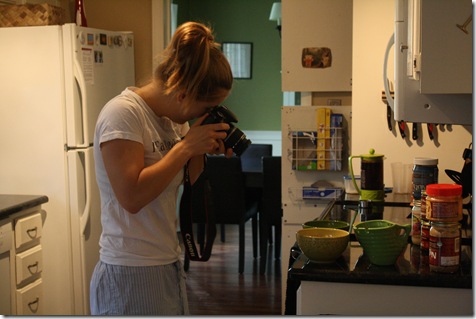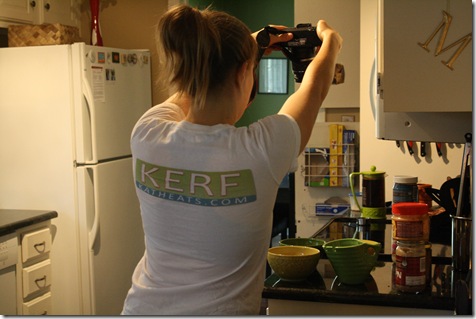 We ate our oatmeal out on KERF's patio and listened to the birds chirping.  I love Charlotte!  It's nice to have a little more country in my life.  :)  Can't wait to move here in… 23 days!
Off for a long run – I hope I can keep up!