Honestly, I didn't have a very good day, but we went out to a fancy schmancy dinner in Winter Park, Florida with Mike, Katie, and little Konner.  That lifted my spirits so much.   🙂
We're trying to go to all of our favorite places before we leave, so we went to place called Park Plaza Gardens tonight.  It was absolutely BEAUTIFUL inside!  We've been once before – years ago – and knew it was a perfect place to take our friend (and their well-behaved child).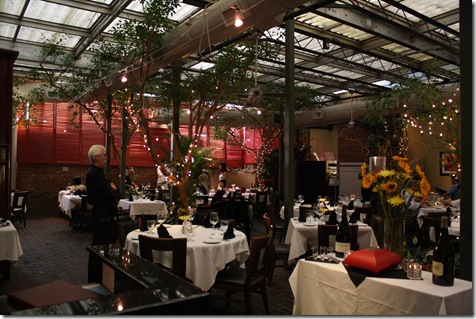 The group:
We started off with a great glass of Malbec from Argentina!  If you're ever at a loss for what to order off a wine menu and like spicy reds, pick a Malbec from Argentina.  You can't go wrong, I promise.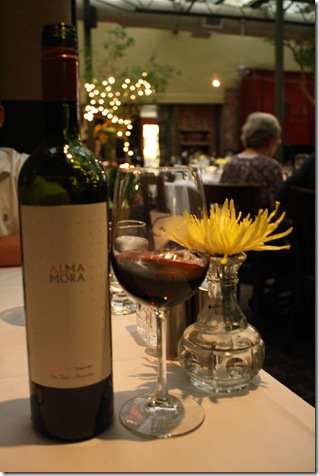 And then the MOST AWESOME BREAD BASKET EVER came out.  I eyed it up very carefully and picked the most appetizing pieces out.  I had about 2 rolls.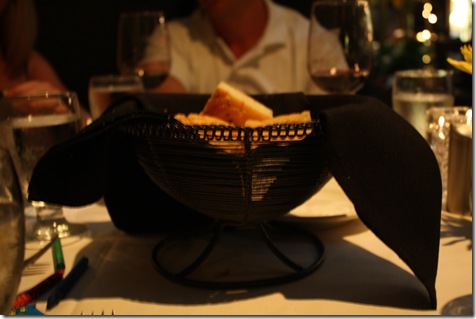 Especially when I dipped it in the olive oil and garlic!  The rolls were hot and fresh and melt-in-your-mouth.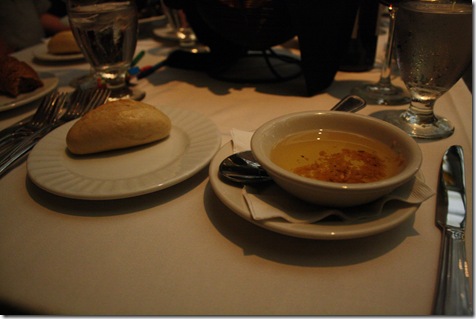 I pulled my favorite restaurant trick by ordering two appetizers instead of an entree.  This is the surest way to create an awesome vegetarian meal at any restaurant.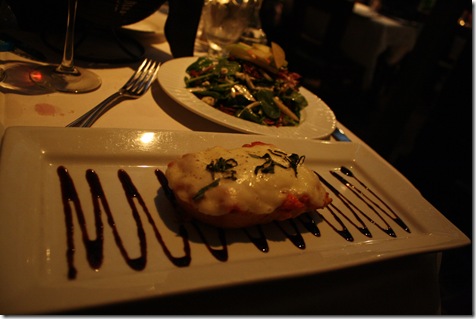 I had a melty piece of French bread topped with bruschetta with cheese and balsamic reduction.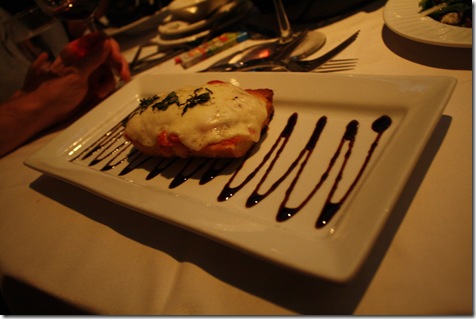 And a wonderful spinach, candied pecans, gorgonzola, pear, and radish salad.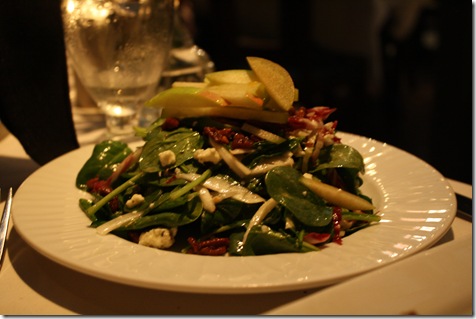 Konner had the mussels and declared them "very good."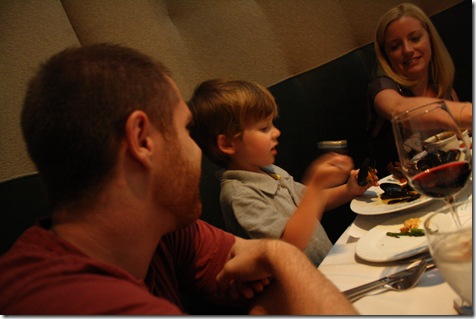 A wonderful night out.  🙂
Afternoon snacks included a Vega Smoothie shake with 1 cup rice milk, 1/2 banana, Vega Smoothie mix, 1 cup spinach, and 15 frozen cherries.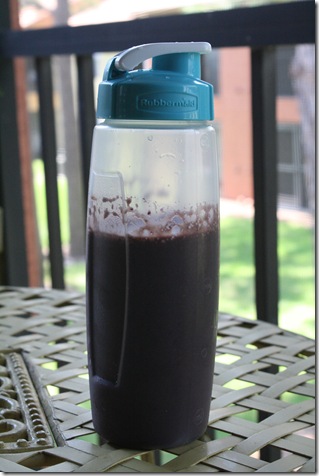 And Katie and I split Gummi Bears while we ran errands.  :)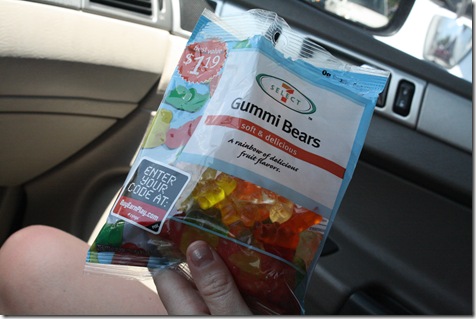 No workout today because it was a REST day – yay!  But I enjoyed reading your suggestions for my next fitness challenge and will announce the new challenge soon!
I have a question for all the mommies and daddies out there:  What do you think is the key to getting a child to try new foods and be adventurous at the dinner table?  I don't want a picky eater!