When I was in high school, I got really stressed out over college application essays.  They seemed so long and daunting, and I would sit down at my desk and try to force myself to write.  I remember sitting for hours, staring at the computer without anything to say.  Even back then, I considered myself a writer, and not being able to do my 'job' and write something so important was insanely frustrating.
I vented my feelings to an older friend, and he said, "Stop worrying about it.  Just walk away from the essay.  One day, you will wake up and want to write it, and you will."
The advice sounded crazy, but I had nothing to lose, so I followed it.  A week passed, then two… and then suddenly, I woke up itching to write my essays.  I remember that I wrote three in one day. 
For the past two months, I've been rolling around concepts for Book #2 in my brain (this is Book #1!).  I've tried to sit down and write a few times, but something inside said, "No. Not yet."  But, as I wrote this morning, I woke up today and had the urge. A few hours later, I have a flushed-out concept, working title, and chapter suggestions!  Not sure if I love everything or if my agent will approve (or if I even like it enough to send it to her), but it's a start.  :)  (I can't share what it's about yet… sorry!)
Post-writing sesh lunch: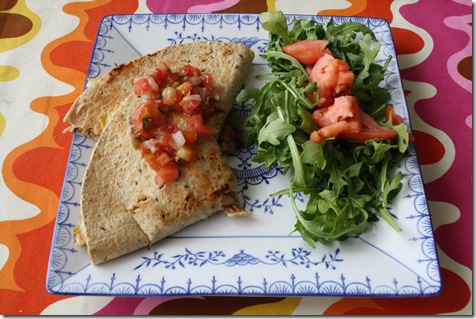 Since it's Cinco de Mayo, I decided to go Mexican-inspired!  But I wasn't craving cheese… so I made a vegan quesadilla.
Instead of cheese, I used chopped artichokes: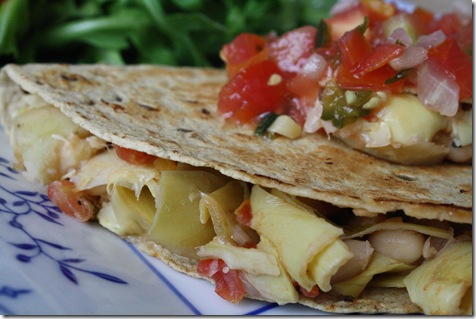 Instead my quesadilla:
3/4 cup drained, rinsed, dried, and chopped artichokes
2 tablespoons salsa
1/4 cup drained and rinsed Great Northern beans
Parsley
Pepper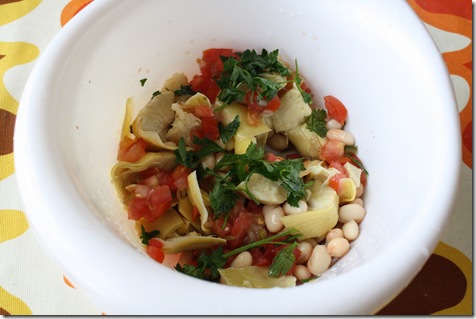 I mashed all the ingredients together, warmed the mix in the  microwave, and then cooked it on the griddle in between a burrito wrap.
Topped with salsa!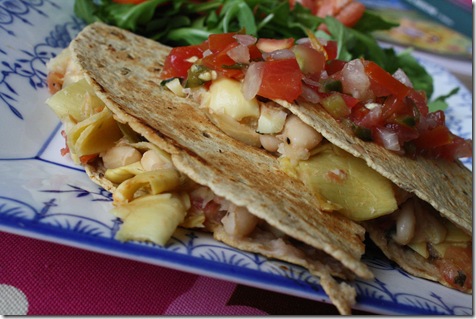 And a salad on the side: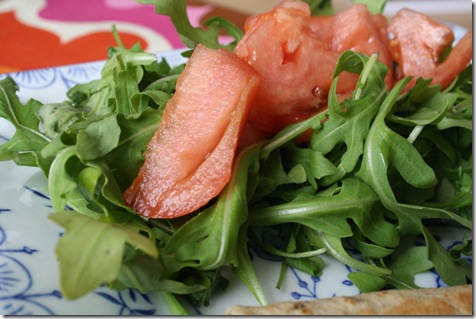 Ole!  Now all I need is a Mexican beer…
What did you write your college application essay on?  I wrote about being president of the Science Honor Society (nerd alert!) and organizing clean-ups at local parks.