Sorry I pulled a bit of a disappearing act this weekend – I'm back on normal blogging schedule now!  We had an absolutely awesome weekend back in our old college town, and the bachelorette had a blast.  In fact, I think we had a little too much fun.  🙂
This morning, everyone pulled their life together and went their separate ways.  Only my friend Bethany was left, so we decided to do a University of Pittsburgh tour.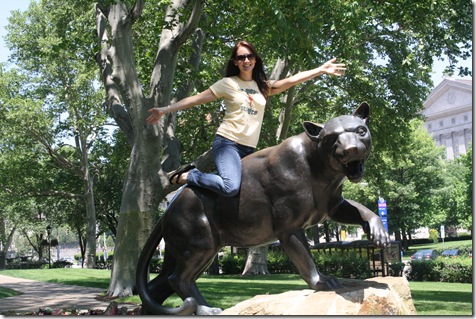 PITT is an open campus, which means it's integrated into the city.  This is one of my FAVORITE things about PITT because there's so much more to the school than just academic buildings.
We started with brunch at one of our favorite places, Fuel and Fuddle.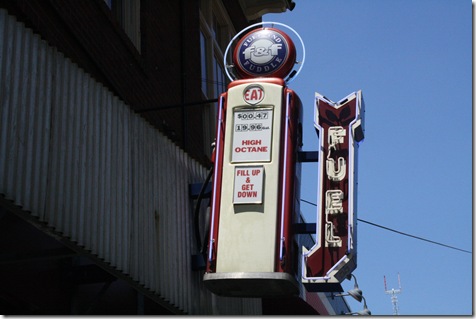 Ironically, F&F has not changed one bit – the decor is the same, the menu is the same.  In fact, not much has changed about PITT since I graduated in 2006; some of the same bartenders are still at my favorite bars!
I opted for the egg wrap with wild rice, sangria salsa, and onions:
And a HUGE salad – my body was craving vegetables!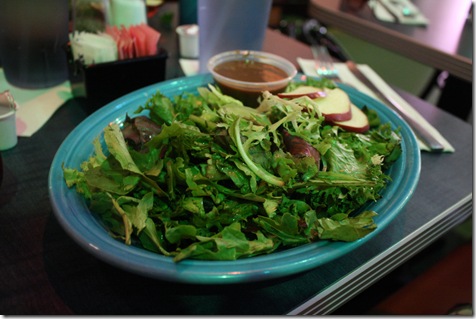 Following a long gossip session, Bethany and I walked a few blocks to the main part of PITT campus to the Cathedral of Learning, the centerpiece of PITT.
Yes, the Cathedral is a REAL academic building, and I actually had many classes inside.  It's a really cool building!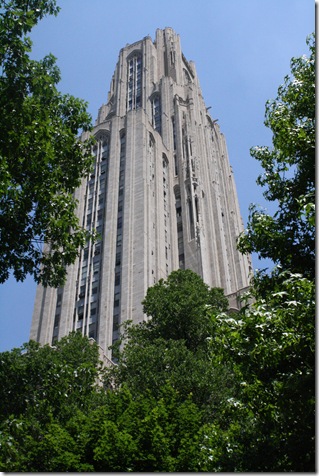 Facts about the Cathedral:
It's the tallest academic building in the Western Hemisphere.
It's 42 stories tall.
There are 2,000 rooms and 2,529 windows.
It was built during the Great Depression and partially funded by donations from Pittsburghers and alumni.
It is also beautiful on the inside, too!  I studied for many finals in the Great Room: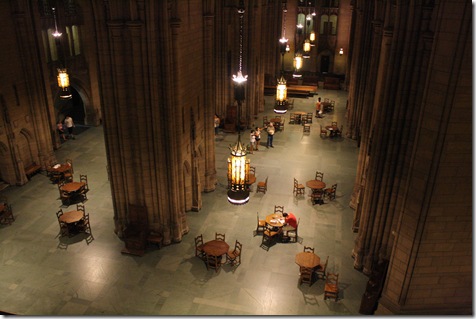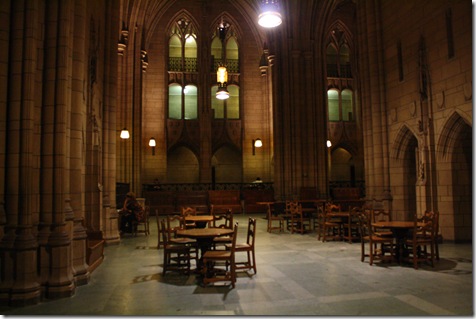 Bethany and I toured the Nationality Rooms of the Cathedral (funnily enough, we NEVER did this when we were actually at the school).  There are a couple dozen rooms on the 1st and 3rd floors that are 'specialty rooms' donated by cultural groups in Pittsburgh.  And YES – real classes are held in all of these rooms!
The Austrian room: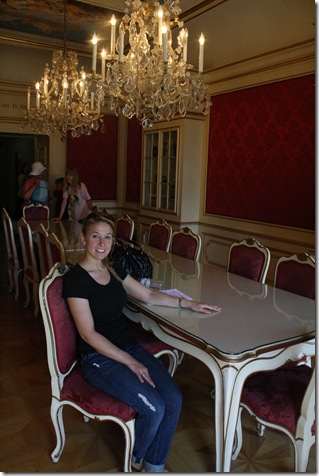 The Japanese room: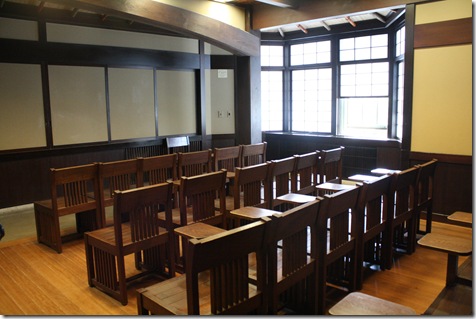 The Indian room: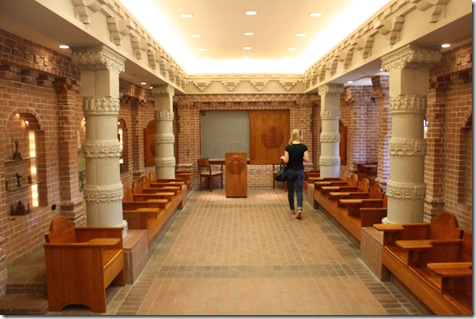 The Armenian room: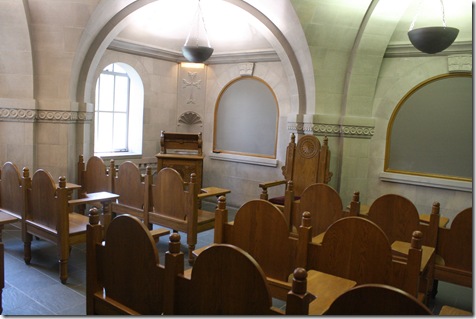 The African Heritage room: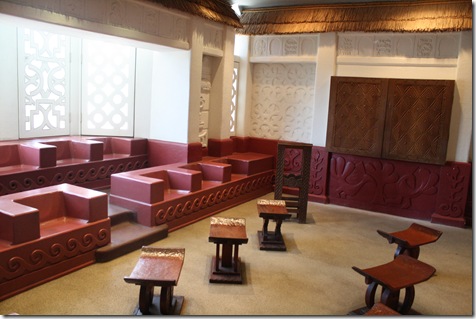 I actually had Nonfiction Writing II in the African Heritage room… the seats were as uncomfortable as I remember.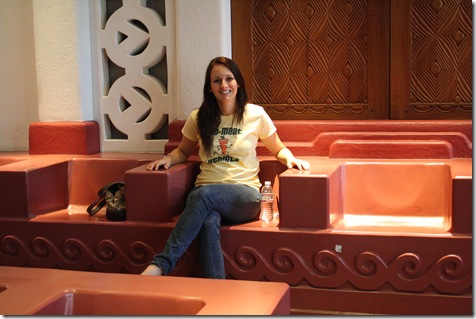 After our tour, Bethany drove me to the airport, and now I'm waiting for my flight back to Orlando.  I actually just had a really good cry session all alone in the waiting area.  I miss PITT and my girlfriends so much.  Those years were truly the best years of my life… I guess I feel like nothing will ever really compare to college.  It was just such an awesome experience for me, and life is so different now.  Life is great, but it's just different.  :( 
Can't believe that 8 years have passed since I moved into the 16th floor of Tower A (the one of the right).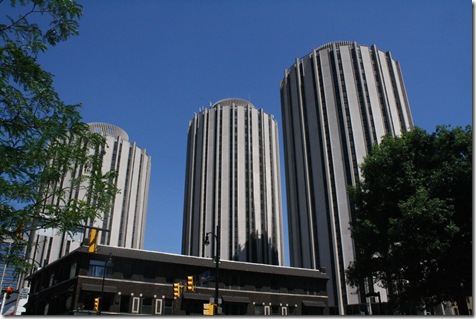 Times flies!  At least I get to see everyone again on July 3 for Sarah's wedding.