Back in 2006, my mom and I took a trip to Italy.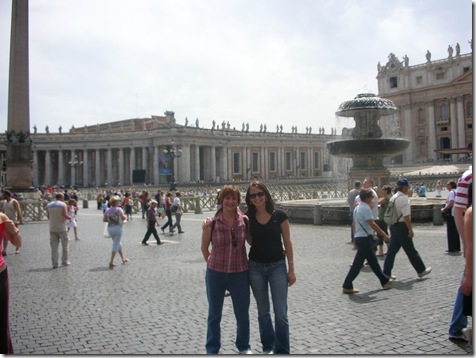 We did lot of fun stuff, like look at the monuments: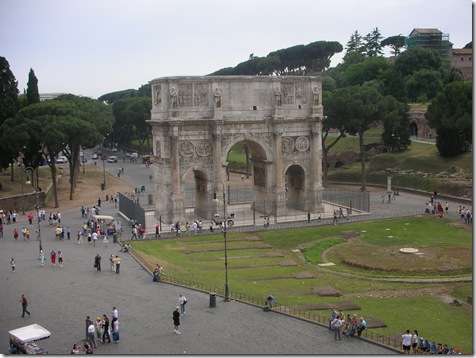 And drink Italian beer.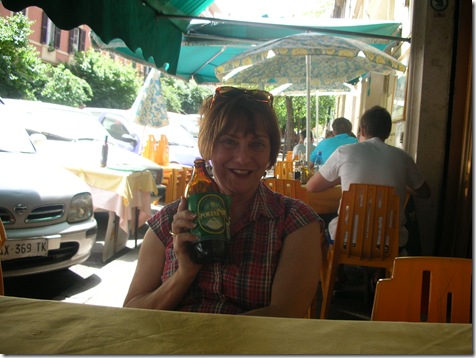 Alright… so that's basically all we did.
Actually, we also ate a lot of gelato and bruschetta.  Something about bruschetta always takes me back to that trip with my mom.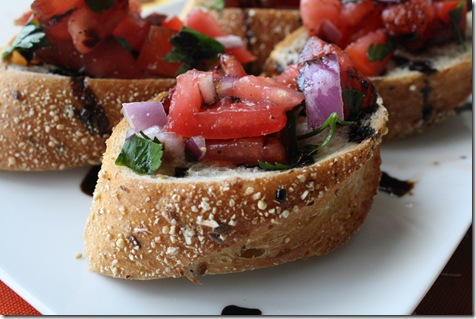 Bruschetta is one of my favorite things to order at restaurants, but I've never tried to make it at home until today.  The one single ingredient that makes bruschetta really stand out?  Balsamic reduction, which is incredibly easy to make.
Summer Bruschetta with Balsamic Reduction
Ingredients:
4 one-inch slices of whole wheat or multi-grain baguette
1 tomato
1 tablespoon chopped Italian parsley
1 tablespoon chopped red onion
1/2 cup balsamic vinegar
Directions:
Chop the tomato into small bits, and then rinse and drain to remove the seeds.
In a small bowl, mix together tomato, parsley, and onion.  Let sit for 5 minutes.
Meanwhile, pour balsamic vinegar in small pot and cook on medium low until the liquid becomes thickened.  Remove from heat.
Toast bread in oven.
Place tomato  mix on top of bread slices and then drizzle with balsamic reduction.
Enjoy!
This is one of those recipes that I love for dinner parties because it looks and tastes amazing, but takes 10 minutes to prepare.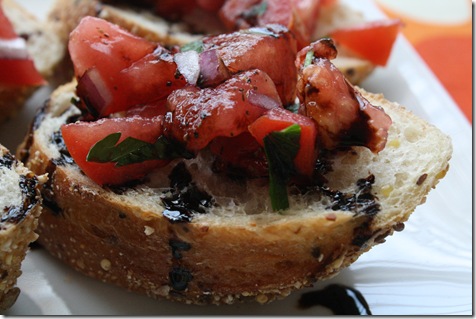 I had to force myself to stop wolfing down these tasty treats!  I wanted to savor each bite!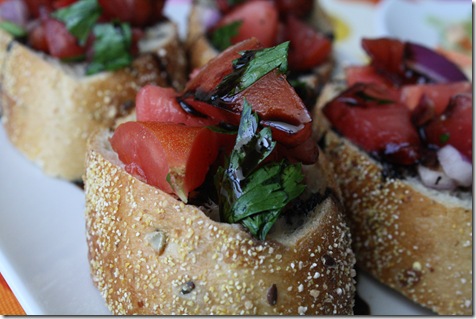 On the side, I had 2 cups of broccoli slaw with Great Northern beans mixed in.  I drizzled Green Goddess dressing on top.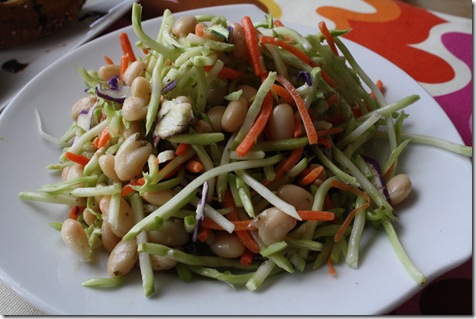 All together now: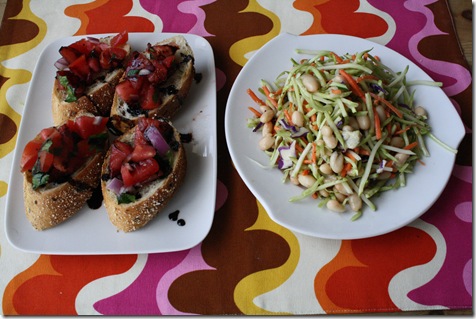 My tummy is so happy now!
What is one meal or treat that always reminds you of a certain vacation?  Or… What is your favorite foodie vacation spot?