I am cheating on running… with yoga.  (You can add that to the list of things I never thought I'd say type.)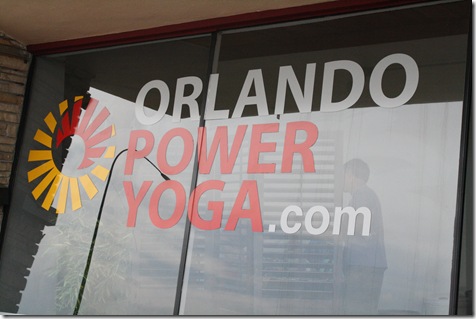 In Week 5 of my 9 Week Century Bike Race (100 miles) Training Plan, I decided to mix things up by nixing most of my running days.  Why?
I'm not actively training for any running races, so there's no real reason to run besides the fact that I like it.
I struggled to keep up with my cycling schedule because running made me too sore to bike long or hard enough the next day.
All that cycling and running was making my hips reaaaally tight.
So far, I've swapped out 5 days of running (over 3 weeks) with power yoga classes.  I was thinking about the comparison between the two earlier:
Running, obviously, is the 'harder' workout minute-by-minute.
I took my heart rate a few times in class, and it ranged from 90 bpm to 160 bpm (I have a really high heart rate naturally).  Online estimates say a woman my size burns 300 – 500 calories during 80 minutes of power yoga.
However, I've swapped out 3.0 or 4.0 mile runs (30 – 40 minutes) with an 80-minute power yoga class… so the end result (calorie burn) might be the same.  I don't count calories burned or eaten, but it's an easy way to gauge how hard your body is working during an exercise.
I'm not sure how much running helped my cycling, but I can definitely see how power yoga helps.  It stretches out my tight muscles, builds powerful quads, and relaxes me.
I'm still squeezing in one long run (about 5.0 to 6.0 miles) a week, so hopefully, I won't have to start from running scratch when this cycling event is over.
Yoga works my entire body (arms, core, legs) instead of pretty much just my legs.  So I feel a bit more balanced all over.
All in all, I'd say it's a good switch for Century training.  And I'm really having fun improving my poses!
After class, I had the BEST dinner: Ginger Noodles with Tofu, a Rachel Ray recipe which Heather directed me to.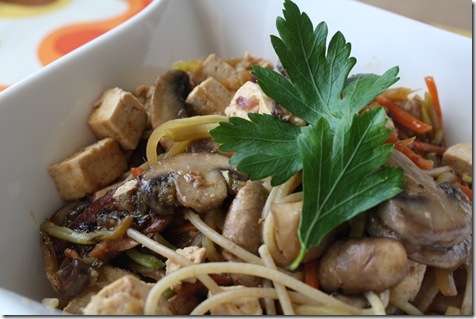 Heather's review of the recipe said it was a little bland, so I swapped out the regular soy sauce for a Roasted Garlic Soy Sauce (and used a lot) and used about 5 inches of ginger between the two servings for the Husband and I.  I also cooked off the extra broth because I wanted a thicker sauce.
One more modification:  I made it around lunch and then let it sit in the fridge to cool for a few hours.  I heated it up for dinner, but I think letting it sit brought the flavors out more.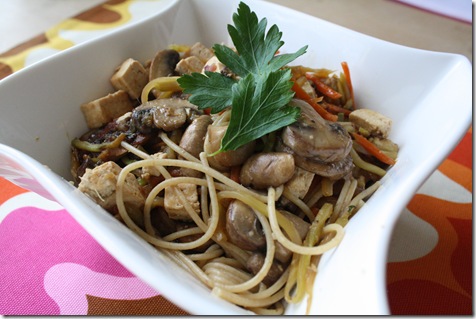 Hidden in that bowl was broccoli slaw, mushrooms, tofu, whole wheat pasta, and lots of spice! 🙂
I also had a glass of Gatorade since I'm contained about my electrolyte balance.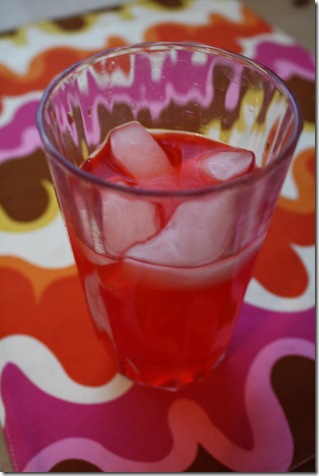 Snacks this afternoon included a bowl of shredded wheat, honey, cinnamon, and almond breeze: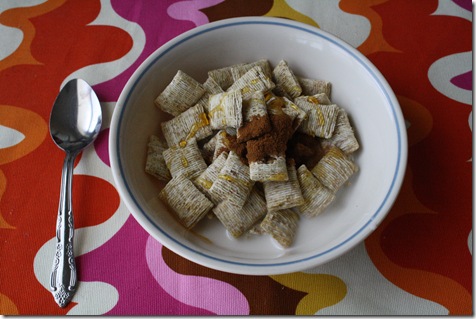 And pomegranate Chobani, strawberries, Grape Nuts, and 1/4 cup oatmeal.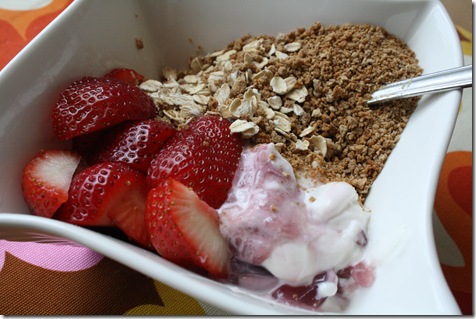 A carb-y kind of afternoon because I'm tackling a 60 – 80 (I haven't decided) bike ride in the morning!  The Century is just in a few weeks… it's crunch time!
Have you ever fallen in love with a workout?  Which workout did you cheat on?  🙂