Have I got a special recipe for you!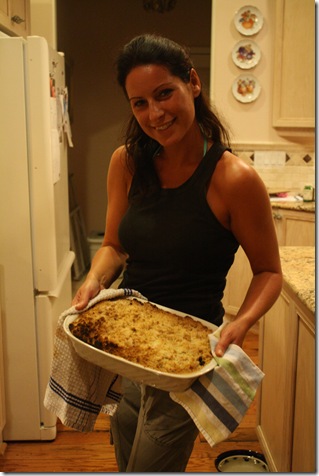 My sister-in-law moved from London to America a few months ago, and she brought some great English recipes with her.  One of my favorites is Sophie's Apple Crumble.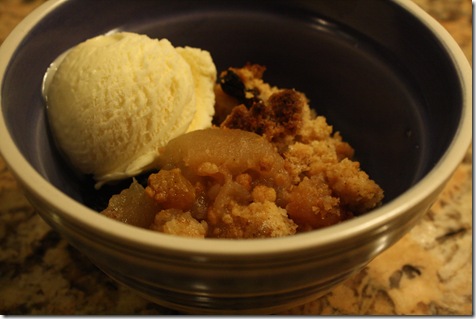 Which is AMAZING with vanilla ice cream!
Ingredients:
8 ounces of flour
Four ounces of unsalted butter (cold)
5 ounces of sugar, separated into 3 ounces and 2 ounces
Two 1/2 teaspoons of cinnamon
1 pound of green cooking apples, thinly sliced into crescents and skin removed
Directions:
Slice butter into flour, 3 ounces sugar, and cinnamon and mix first three ingredients until crumbly.
Bring large pot of water to boil, place apple slices in, and add 2 ounces of sugar.
Cook apples at boil for 5 – 10 minutes or until soft but still firm.
Drain apples and spread into bottom of greased casserole dish.  Sprinkle another dash of cinnamon on top.
Pack apples down and sprinkle on the crumbles.
Bake at 400 degrees for 25 – 30 minutes or until brown.
Serve with vanilla ice cream!
Sophie's Apple Crumble was part of a big congratulations feast for the Husband (he just finished grad school).
My plate included roasted yegetables, stir-fry squash, grilled red peppers… it was great!  (Sorry for the bluuuur!)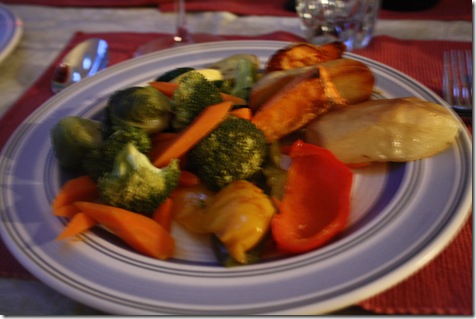 I also had a glass of Merlot, too.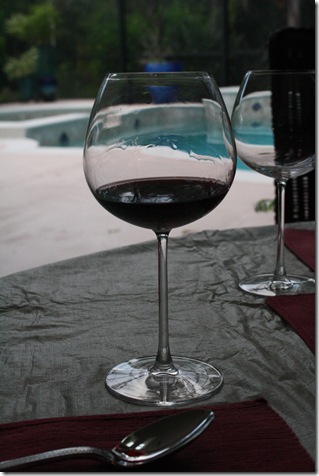 Before coming over to my in-laws' house, I went on a 5K (3.1 mile) run around the neighborhood.  I don't know what I was thinking because it was SUPER HOT out and in the middle of the day!  I took a few walking breaks and finished up in 32:00 ish.  Good run, though!
Before my run, I snacked on cherries and crackers with almond butter.
And for lunch, I had roasted broccoli with a hummus sandwich.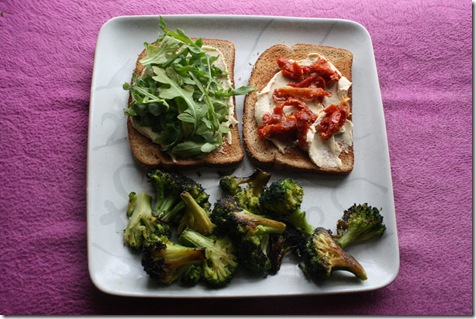 The hummus sandwich had sundried tomatoes and arugula on it – my favorite way to make a hummus sammie!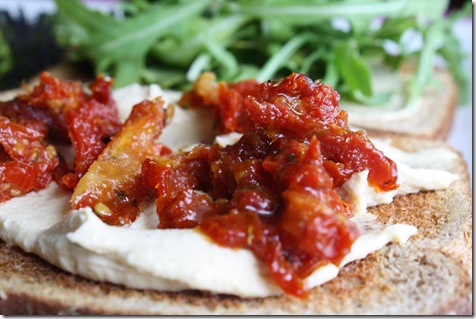 Better get into bed… we're driving to Charlotte in the AM!
What's your family's famous dish?  Do you have the recipe or does the cook hide it from everyone? 🙂