I'm going to miss these little monsters!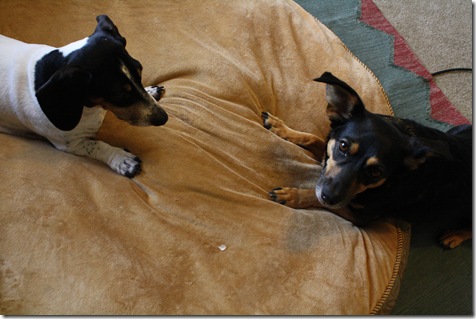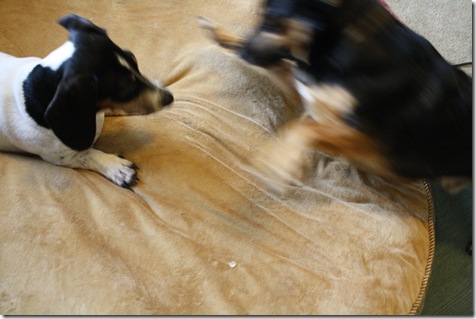 This week, the Husband and I are road tripping to Charlotte, North Carolina to find a house to rent.  We're moving to the area towards the end of the month because it's a better place to launch the Husband's acupuncture business (and hopefully start a family!).
Since Charlotte is 6 hours away, we won't get there until the evening (but I'll be blogging on my iPhone!).  We plan to relax and explore a few neighborhoods tonight, and then tomorrow, we'll be in full house-hunting mode.  Hope I survive.
Breakfast: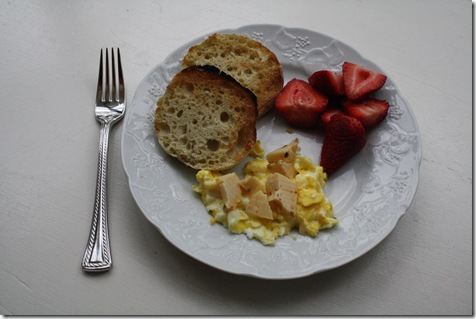 English muffin with one egg + pepperjack cheese: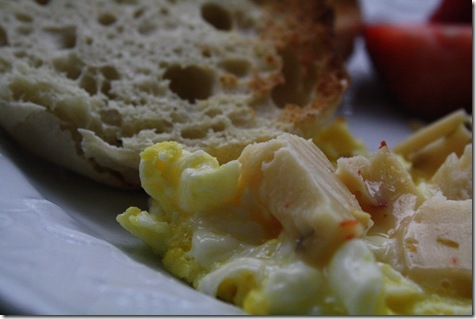 Strawberries: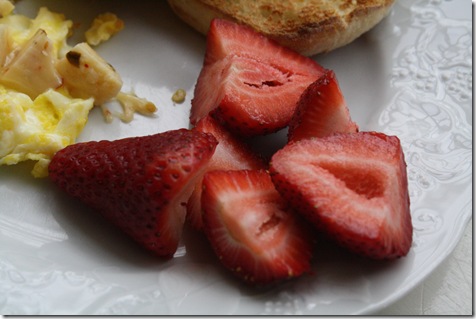 Since it's hard to get healthy off the highway to begin with, and especially difficult when you're a vegetarian (me) or part-time vegan (Husband), I packed leftovers from last night for lunch.  Let's see how they hold up in the cooler!
And… I'm off to set up my new life.  🙂
Have you ever moved to a new state?  Why?