I'm off on a long, long bike ride (60 to 75 miles?).  Eckkkk.  Pray for me!
The theme of today's bike ride is "try something new."
I'm trying a new pre-workout breakfast (luckily, biking is not like running; you can eat almost anything before getting on the bike or during the ride):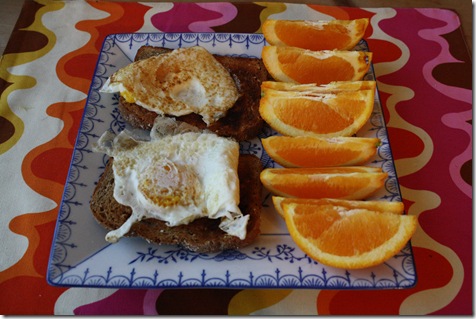 I was really craving eggs and toast!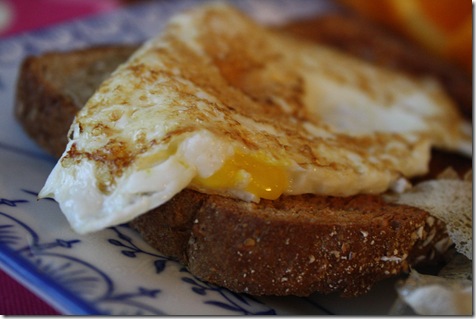 I am also trying other new things today:
Bringing more food on the ride.
Wearing a CamelBak filled with water.
Bringing two water bottles filled with straight Gatorade.
Packing sunscreen so I can reapply halfway through the ride!
In the spirit of trying new things and the fact that I've left you with almost nothing fun to read on HTP, I thought this would be a fun chance for everyone to find new blogs to explore.  New blogs, new readers, new friends!
If you're a blogger, simply comment with:
Your name
Your blog address
Your blog type (recipes, fitness, healthy living, weight loss, mommy/daddy, life musings, scrapbooking, wedding, photography… whatever)
One fun fact about you, an interesting thing you've tried recently, or why you think people should check out your blog.
Example:
HealthyTippingPoint.com
Healthy Living
I love running, dachshunds, French fries, Brussel sprouts, and beer equally.
Plug yourself below!  (If your comment doesn't go through, it's because my SPAM filter is holding it because of the link… I'll approve it when I get back – no worries!)