It is my turn to be Chauffeur For A Day.  As you might remember, the Husband and I play "chauffeur" for each others' birthdays.  That means the other person dictates the whole schedule for the day.  It's a fun way to make the other person feel special on their birthday!
The Husband's birthday breakfast request was Egg and Soldiers, a little kiddie's British breakfast that includes two soft-boiled eggs, toast cut into strips, and Heinz baked beans.
I opted for Grilled Banana Sandwich: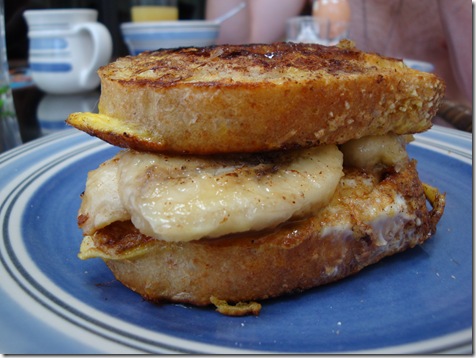 The recipe for this DELICIOUS breakfast is on this page.  I made it with crusty French bread this morning, and it made it taste even better!
I'm pretty sure this is my favorite breakfast in the entire world.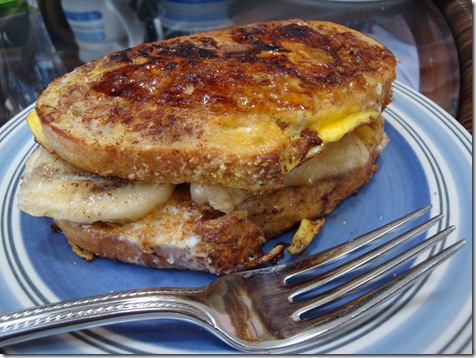 The Husband wants to spend his day relaxing, walking the dogs, going to the gym, and sunbathing.  Sounds like a good day to me!
Off to walk our lazy poochies!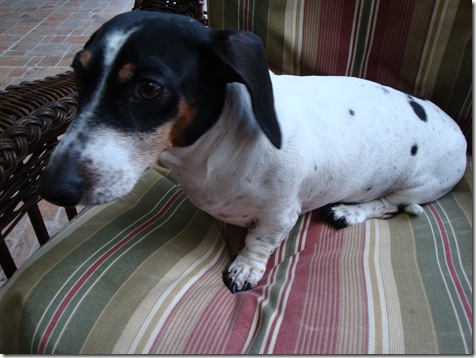 Have a wonderful Saturday!