Someone's birthday is tomorrow!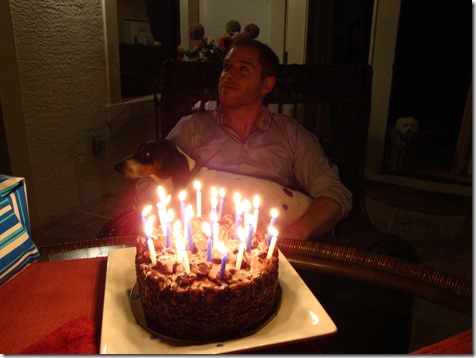 I met my Husband when he was 19 years old, and tomorrow, he turns 26!
We had a wonderful homecooked Indian meal.  But first, my mother-in-law and I did a bunch of gift shopping (we're so last minute) and grocery shopping.
While we shopped, I had a Mojo bar and a banana:
When we got back, we got to cooking.  My mother and sister-in-law made one appetizer and three delicious main dishes from this cookbook.  All the meals were vegetarian (my in-laws are veg, but my sister-in-law is not):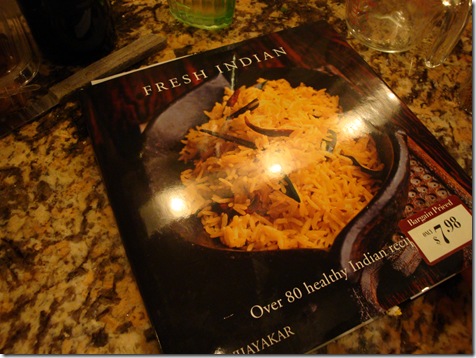 One of our tasks was to bust open the coconut that my mother-in-law needed for the Indian pancakes.  I referred to an old post of mine where I asked ya'll how to open a coconut, so we baked it for 5 minutes and then attacked it with a hammer and nail.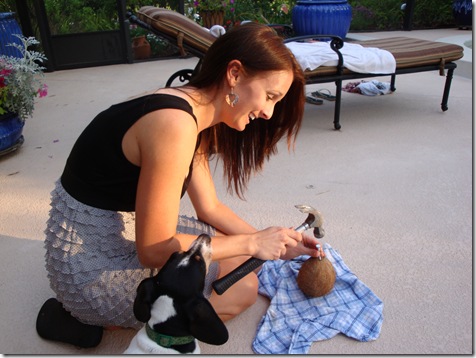 I gave up after a while, and the Husband took over: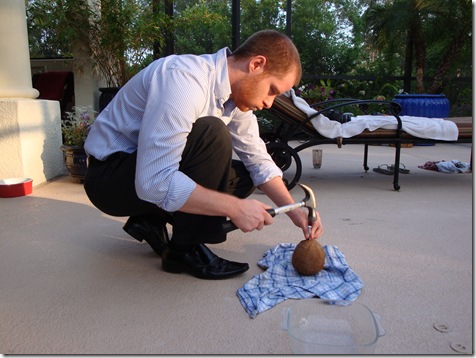 I decided to supervise and drink wine: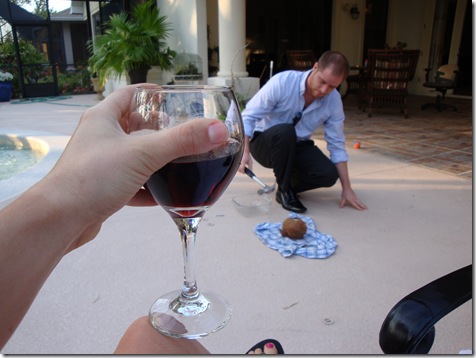 Eventually…  SUCCESS!  We had to pound it with a hammer.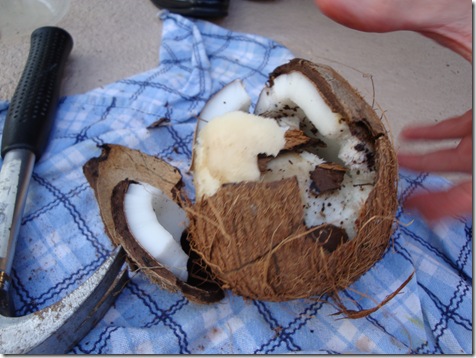 The appetizer was Indian pancakes with mint yogurt sauce and spinach pastries (which weren't homemade):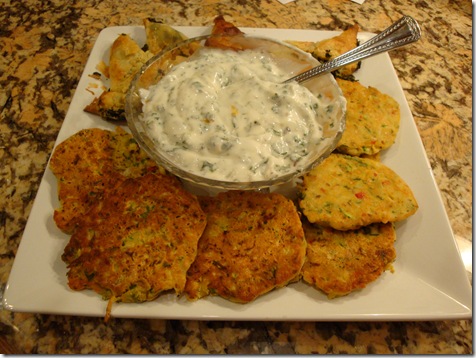 I had two pancakes and two pastries.
Entrees included saag paneer, a rice and eggplant dish, and fried broccoli: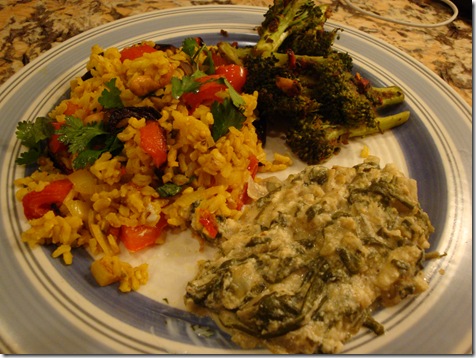 And then it was time for dessert.  I put all the candles on the cake and nearly burned my arm off in the process.  It was like a chocolate inferno!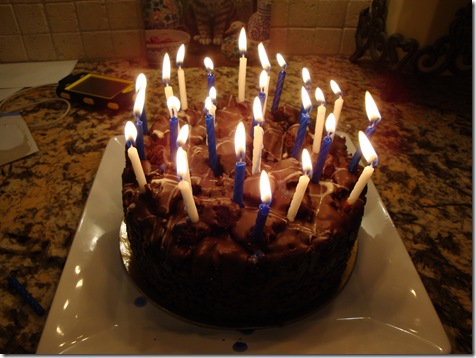 I had a small slice and a few more glasses of wine.
Happy Birthday, Husband!  I love you.  🙂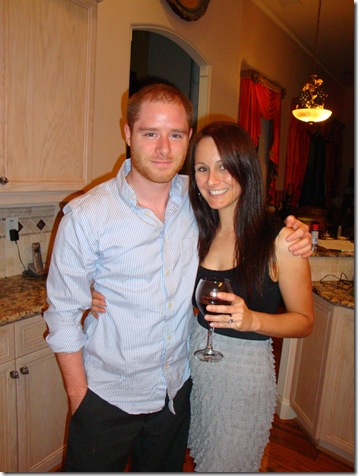 Fun facts about the Husband:  He weighed 4 pounds, 2 ounces at birth – but he wasn't premature; he gets his license to be a Doctor of Oriental Medicine in June; he was born in Reading, England; his real name is Kristien; he was the amateur national golf champion of England when he was 13; and he loves to sing in the car.
What's one fun fact about YOU?