Two nights ago, I dreamed I lived in Tennessee, and in our front yard were a bunch of cast-iron lambs and donkeys.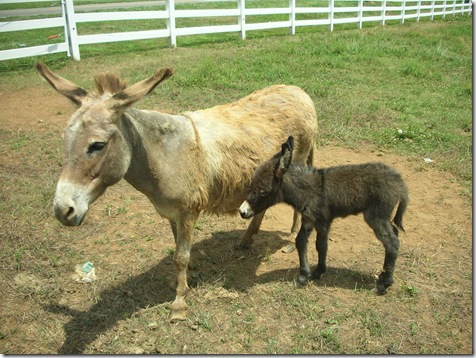 (Yes, I went through a blonde stage.)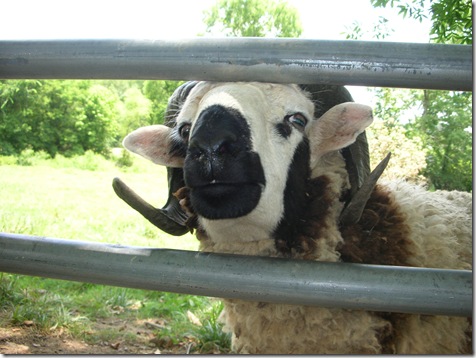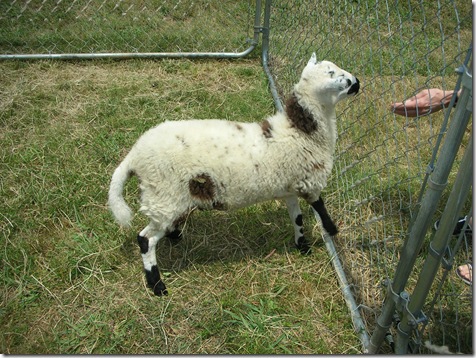 I dreamed that the animals came alive one day, and they walked into our living room and talked to me in English.  They were so nice (and housebroken) so I let them stay and sit on the couches.   Then, the Husband came home suddenly, and the animals turned right back into iron, and I tried to tell him what happened, but all I had to show for it was a bunch of cast-iron donkeys and lambs in our living room.
Weird.
Last night, I dreamed that I was biking the 100-mile race, and we kept stopping at all the aid stations for 30 minutes a time.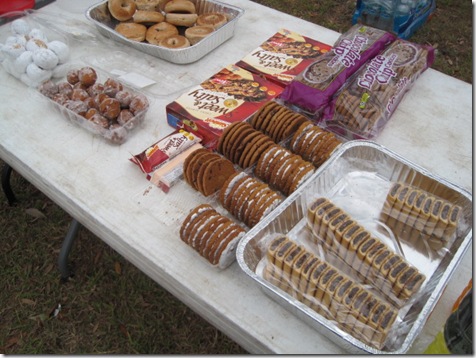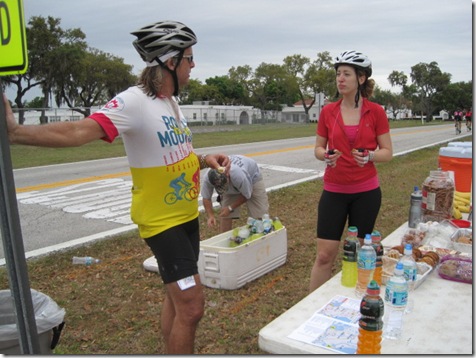 I was getting really frustrated because no one else seemed to care that we had like, 75 miles to go, and they all just wanted to hang out and eat donuts.   No one would listen to me!  I got more and more frustrated, but then I decided to just start eating the donuts, too, but I ate a whole box and got too sick to continue on my ride.  And then they left without me!
Not sure what my dreams mean, but they were strange and funny enough to share!  Dreams are so weird, aren't they?  Sometimes, I think our subconscious is trying to tell us something, but most of the time, I think it's just random thoughts.
A dreamy breakfast: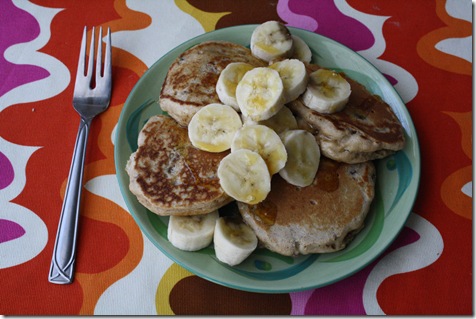 ]Pecan pancakes from a Kodiak mix with a banana + honey on top.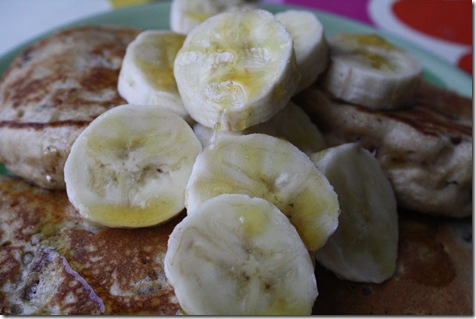 I'm getting on a plane for California in a few hours! Napa Valley, here I come!
Have you had any weird dreams lately?