Jenna took me on a tour of her new town this morning.  I declared I needed caffeine, so our first stop was The Flying Goat for coffees.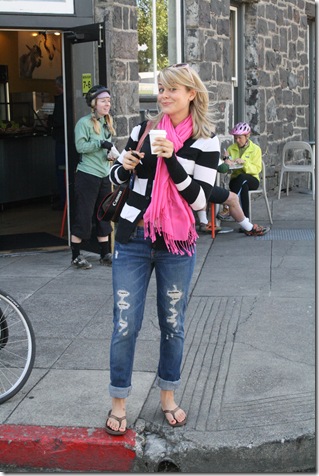 I had a very pretty vanilla latte.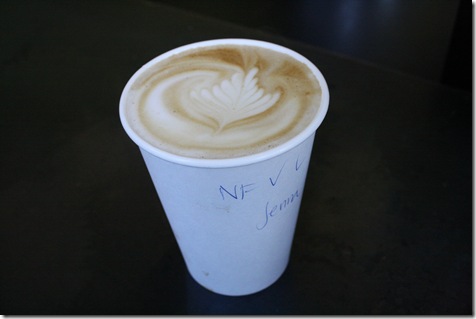 And then we went to the farmers market to just look around and explore.  Jenna proclaimed that she could never live in a town without a farmers market, and I completely agree.
I picked up some cherries: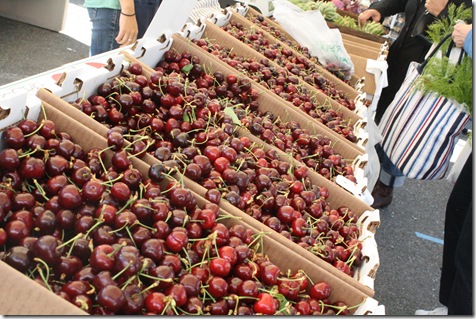 And a huge cinnamon roll, which I planned to gift to my Dad later but ended up eating half of it in the car.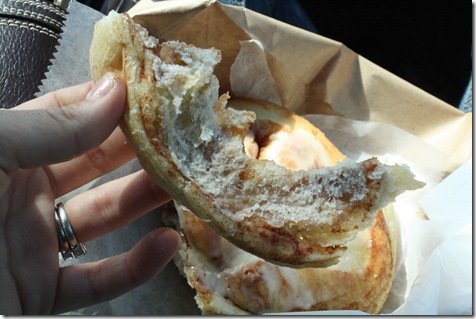 It was amazing.
The farmers market was great – tons of organic stands, including organic dairy and eggs! 
Oh, and guess what else I spotted at the market?  This lovely little lady!  She made me miss Maggie.
After some other errands, we met my Dad for Mexican food.  He recently moved to the area, coincidentally!  And he's doing the 100-mile bike ride with me tomorrow.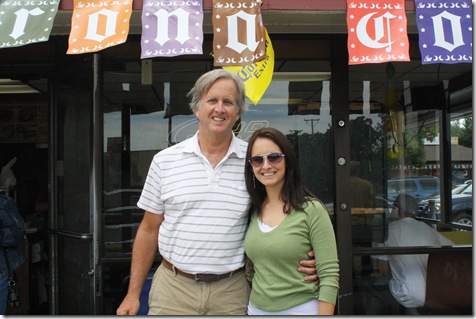 I got the vegetarian burrito with rice, beans, lettuce, and sour cream.  I tried to finish it all, but it was way too big!  + some chips and salsa.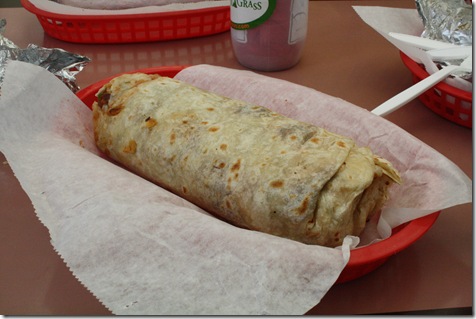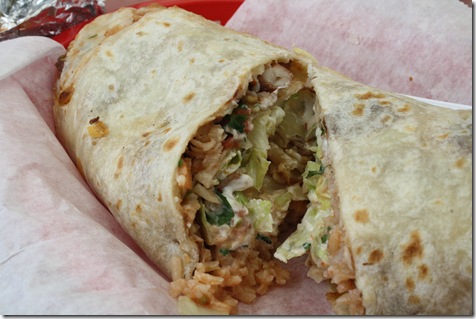 I love eating out with other bloggers.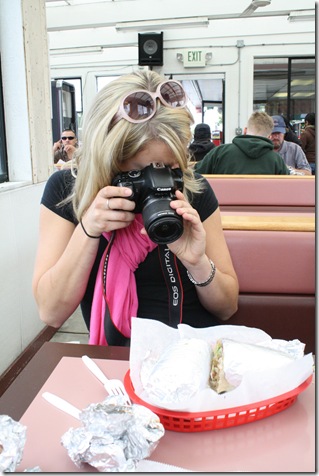 Jenna and I are debating what to do with the rest of the day.  To be honest, I'm not feeling so great.  I'm definitely not over my sickness.  I might have to make some hard decisions at the start line tomorrow morning.  I REALLY want to do the 100 mile course, but I just might not be able to handle it physically.  I think we're going to lay low today and read books in bed in hopes of me making a sudden recovery.
Keep your fingers crossed!