Well… I think the verdict is that I'm going to do the full 100 mile ride.  I thought my current sickness was related to the illness I've been fighting off at the beginning of the week, but now I'm convinced I'll allergic to Jenna's cutie cat, Dexter.  Which is a good thing!
Jenna and i spent the day watching Hulu.com, reading, and carb loading.  Eating extra before a race as long as this one is crucial!
Millet bread with jam: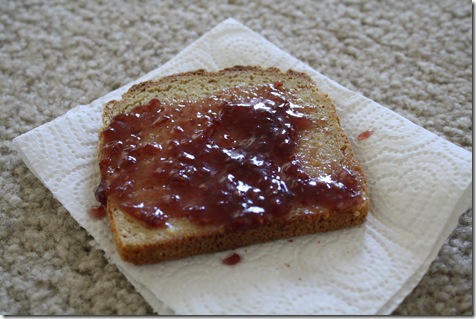 Cherries from the farmers market:
Cereal: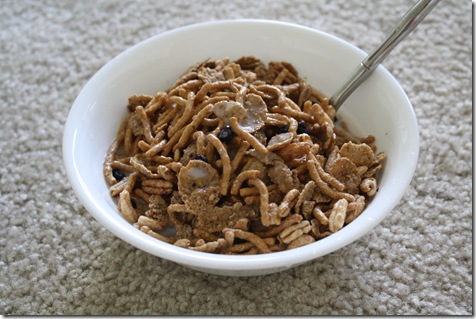 For dinner, my dad and Jenna's boyfriend came over.  We had a lovely little picnic on the living room floor since Jenna still doesn't have any furniture.
Jenna made cheese-stuffed shells and roasted broccoli.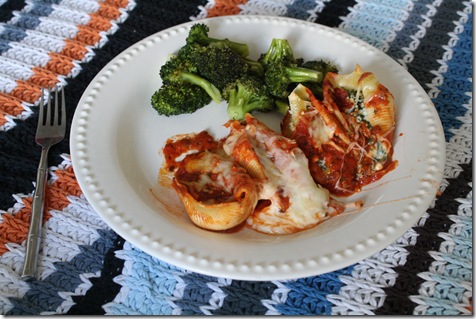 In action: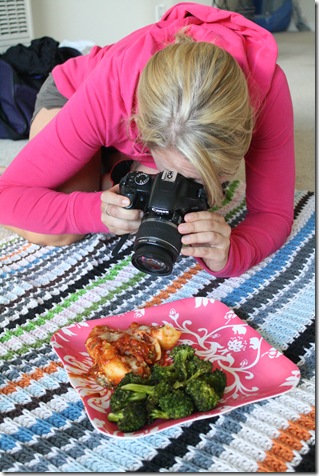 I went back for a few more shells, but couldn't finish it all in the end!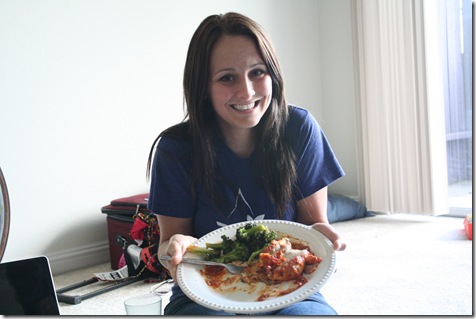 We did have room for ice cream, though!  We made a spontaneous run for Coldstone's, and I'm so glad we did!
I had coffee ice cream with caramel sauce and Resee's.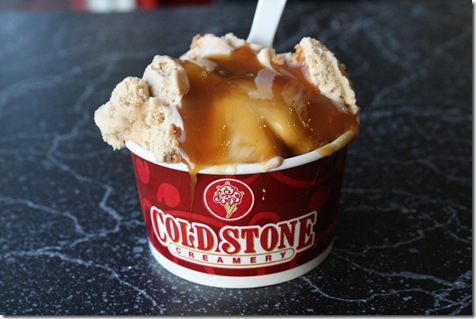 If today doesn't top off my glycogen stores, nothing will!
Game plan for tomorrow (Sunday):
Up at 5:15
Leave at 5:45
Drive to Napa Valley
Packet pick-up, including my special polka dot jersey for raising more than $3,000 for the Livestrong Foundation
Race starts at 8:30
I don't want to set any time goals for myself because this is my first Century, it's cold outside, AND the course is hilly, but I'm anticipating that we'll come in around 9 hours with breaks.  We'll see!
This race is dedicated to everyone who donated to my fundraising efforts; together we raised $3,370 for the fight against cancer!  Thank you so much!  This race is also dedicated to my friends and family members who have fought/are fighting cancer.  I'll be thinking of you all during the rough parts of my ride!