Good evening!  It's a wonderful night in Central Florida.  I took the puppies on a long walk, and we enjoyed the sunset.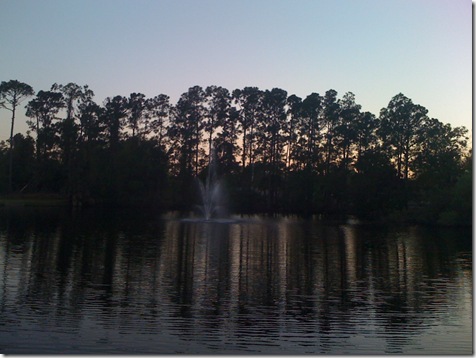 I spent the day working on my book review.  It was fun work, but I didn't get as much done as I wanted to.  Tomorrow is another day!
I snacked on blue chips and salsa while I worked.   I had a big portion because I was quite hangry from all that biking!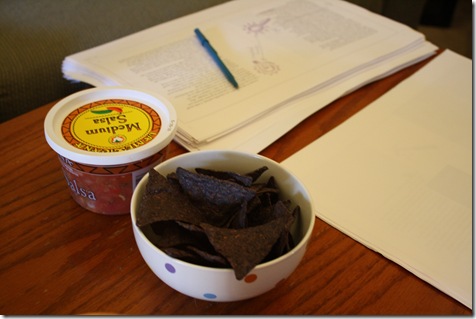 Dinner featured tofu, which I had been CRAVING for days.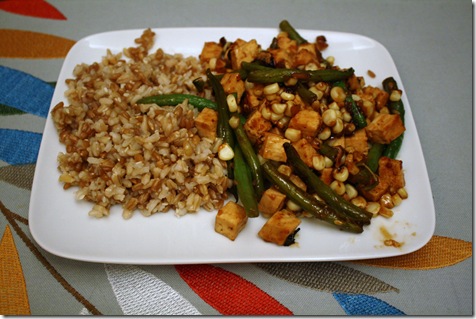 To make this delicious stir-fry (for two), I cooked a pack of Nasoya Extra Firm tofu (drained), a bunch of green beans, and corn from two cobs in a wok with some ginger teriyaki.
On the side, I had Kashi Pilaf… a nice change from brown rice!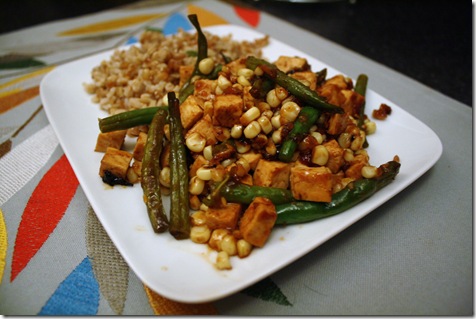 For dessert: strawberries!  Florida strawberries are on sale now.  🙂
Stay tuned for tomorrow morning!  I'm going to update ya'll on my ankle situation and what I plan to do about Saturday's 15K race!
In the meantime, are you joining the Fit Blog chat on Twitter tonight at 9 PM?  Hope to see you there!