Let's take this Century (100 miles) training up a notch!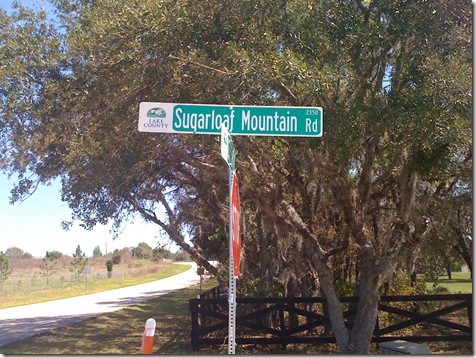 Inside of going the easy way up Sugarloaf Mountain, my Dad and I tackled the hill the HARD way.  Let me tell you, this hill is SO intense.  I thought I was going to hyperventilate and pass out on the bike!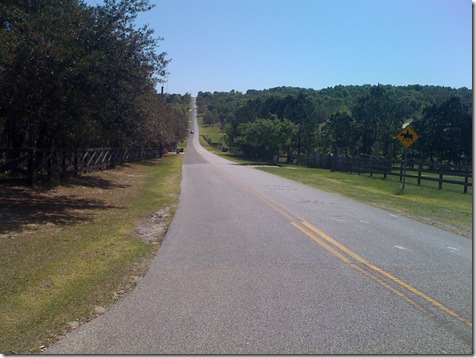 Tips for making the climb easier:
Shift into the gear you want to use before getting on the incline or your chain might fall out if you shift on the hill.  Generally, a good gear for climbing is "little in the front, big in the back."
If you're going to get out of your seat, put your hands on the hood of your gear shifters and lean slightly forward.  Putting your hands on the hood will open your chest and make it easier to breathe.
Here are my other tips for cycling!
I climbed up the hill so quickly that I put more than 60 yards in between Dad and me… Woo hoo!  But  I was so relieved to get to the top.  There was even a finish line waiting for me!
I hope there are no hills like this in Napa Valley during the Century!
Around Mile 15, Dad and I took a break and split a pack of Sports Beans.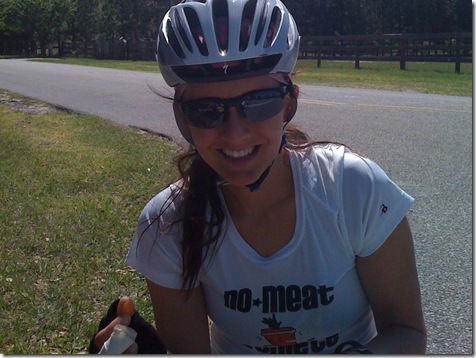 My shirt is the No Meat Athlete shirt!  I bike and run on plants. 🙂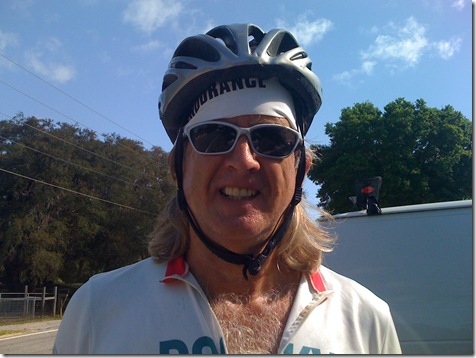 I got very tried near the end of the ride, which actually totally freaked me out.  I know hills are hard, but I'm riding a Metric Century (100K) in two weeks in the same area! Ahh!  Let's hope I improve a lot before then!
Here are our final statistics:
Duration: 2:25
Distance: 30 miles
After the ride, I chowed down on a Protein Green Monster (1 cup almond breeze, 2 cups raw spinach, 1/2 a banana, 1 scoop whey protein) and 1/2 a donut my Dad brought me!  I brought the Green Monster in a cooler with ice, and it still tasted fresh and cold.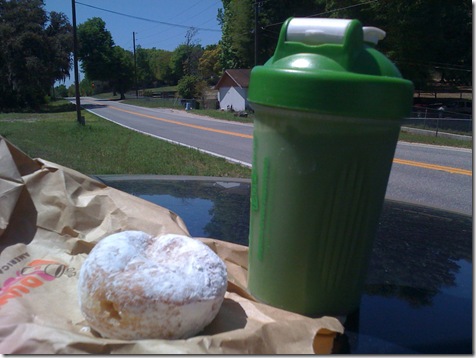 I drove home and made a late lunch… I was so hungry!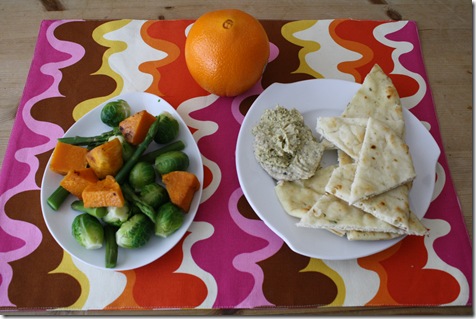 Two servings of naan bread with 2.5 serving of hummus.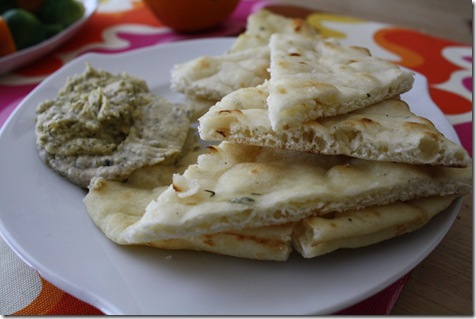 And a veggie mix of asparagus, butternut squash, and Brussel sprouts.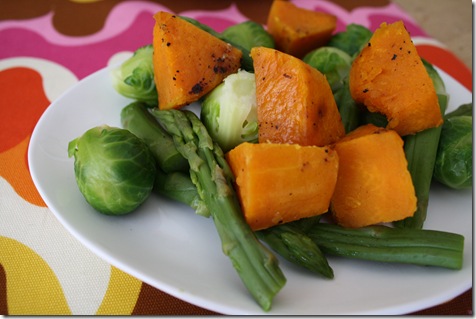 And an orange!  Can you tell I'm craving fruit and veg?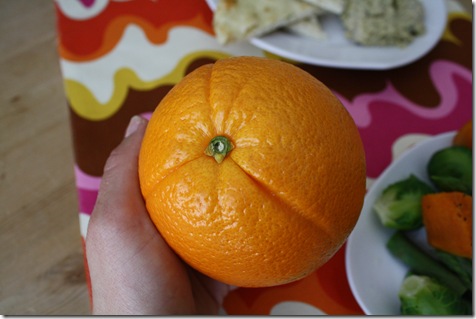 Back to work I go!
Random question:  Do you set the food on the conveyer belt at the grocery store in any particular order?  Or is it just me?  I put veg and fruit together, cold stuff, dry boxes and cans, and then chemicals and dog stuff.  I'm REALLY particular about it – I think it's because I used to work at a grocery store!