I think writing a book is like running a marathon (or having a baby?).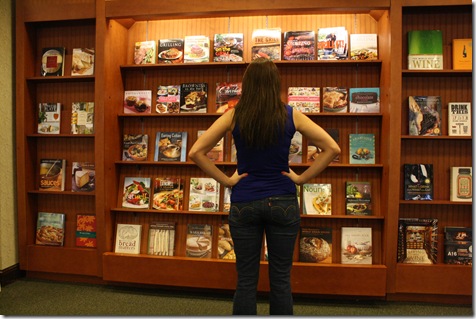 You have to forget how hard the first one was to do before you want to do it again.  🙂
I went to my beloved Barnes and Noble to look at books and think about my next move.  I know, I know – the book hasn't even come out yet.  But it's already time to think about my next move, and I have tons of ideas (not all good, I'm sure!).
I actually ate lunch in between the racks: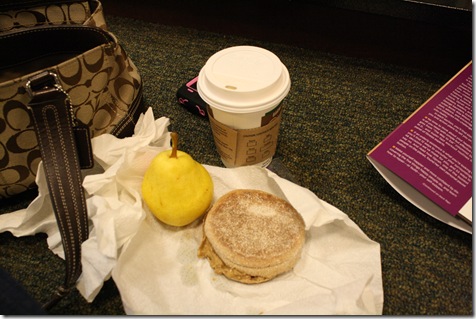 I had a pear, an English muffin with almond butter, and a latte.
And then I went a little Operation Beautiful crazy.  Here's a few: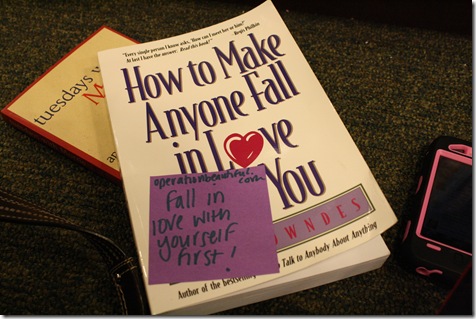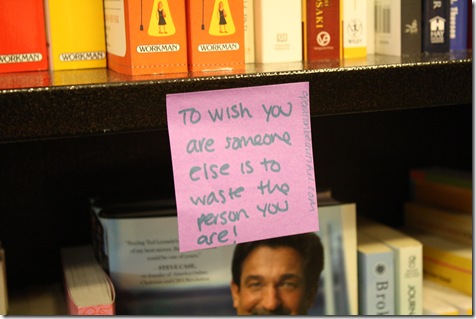 After working for a while, I actually had an eye doctor appointment.  I lost my glasses when we were in London over Christmas, and I really need new ones.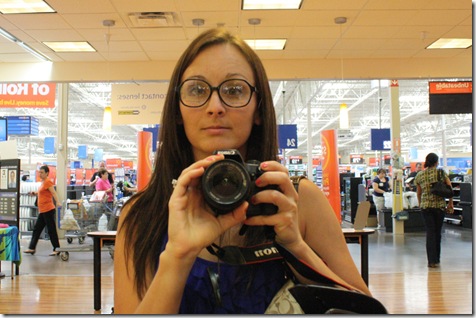 (Expelliarmus!)
Guess what? My vision has improved by 0.5 in the left eye and 0.25 in the right eye!  My doctor asked me if I had made any dietary changes in the last four years (I haven't been to get a new script in forever), and I said yes, that I try to eat a lot better now.  Guess what?  He thinks my healthy lifestyle improved my vision a little!  Not sure if it's entirely true (he also said it could've just naturally 'leveled off') but it's still neat.
Post-doctor snack of crackers, cucumbers, salsa, and hummus: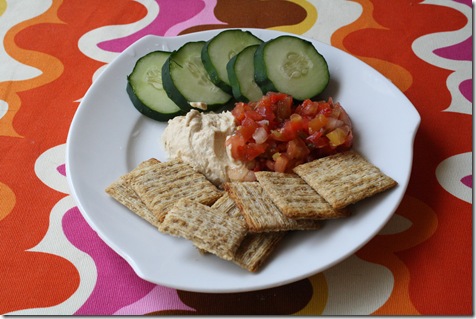 Have a great FRIDAY afternoon!
(And don't worry, I did not buy the Harry Potter glasses.)