I completely forgot to show you all this AMAZING Operation Beautiful "protest" a woman, her sister, and mom staged!  It went up on yesterday's post.
Stuff like this makes me so happy…  Imagine if more people took the time to do something extraordinarily nice for strangers!  The ladies said they had a lot of fun doing it and got tons of honks and waves. 
🙂
I ended up going on a bike ride this morning.  My legs felt pretty sore at first, but after a mile or two, they loosened right up.  However,  my crotch is wicked sore from Sunday's Metric Century.  No amount of padding in my shorts can help!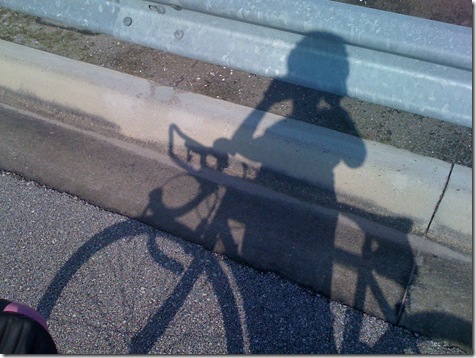 I did 18 miles in 1:20 and saw lots of wildlife!  I counted FOUR alligators, including one really big one.  I tried to get a picture for you all, but I scared him when I tried to get closer and he jumped off his island and swam away (see the splash?).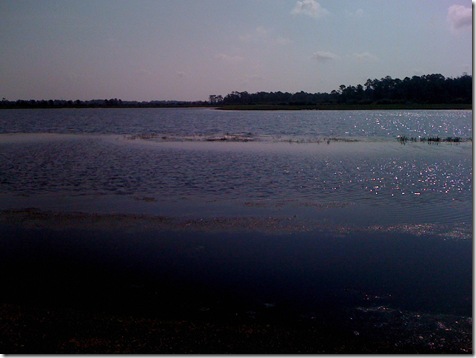 Came home and made a snack: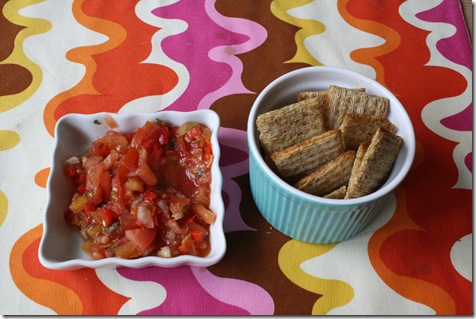 Triscuits and salsa = amazing.
And a few hours later, lunch: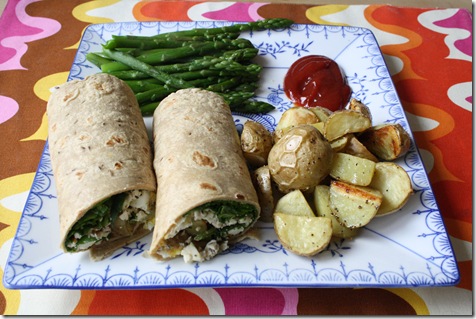 A very delicious fried egg, roasted potato, feta, and arugula wrap.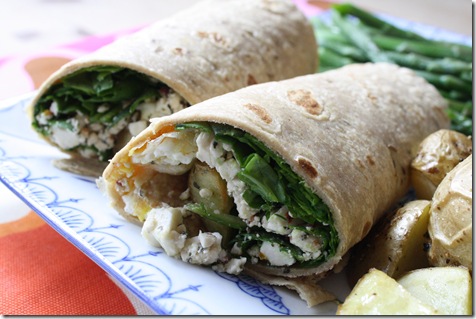 Steamed asparagus and potato:
Shaklee Giveaway
The winner of the Shaklee Giveaway is Lauren, who said her best and worst cleaning habits were as follows: "I think my best habit is that when I actually do clean I do it thoroughly (unlike a certain male that lives in my house). My worst habit is cleaning the floors, I hate mopping!"  If you have any questions about the Shaklee organic cleaning products, feel free to reach out to Laura at thresholdofgreatness@gmail.com.
Disney Fav?
Per my Twitter thoughts today, what is your favorite Disney movie? 
I'm going with… The Lion King!  Can you feel the love tonight?