Fun times at the Lululemon Outlet in Orlando!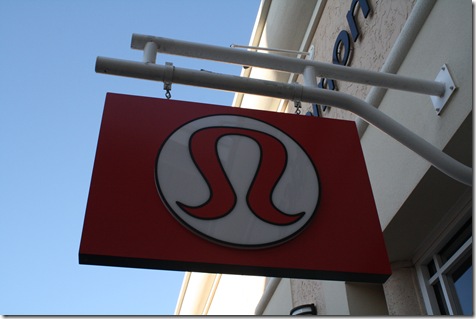 Lululemon asked me to come out and host an Operation Beautiful booth during a mall-wide "party."  I happily obliged!  The fun thing about the booth was I just helped customers write notes and then we stuck it around the store together.  It was a neat way to spend a Friday afternoon.
I wrote Operation Beautiful notes with a TON of kids while their moms shopped around.  I used to be really afraid to talk to children (I'm an only child and never babysat in my entire life), but I'm starting to realize that kids are human, too.  :)  Just shorter.  You pretty much just talk to them like you would an adult!  I think they like it when you treat them with that level of respect, too.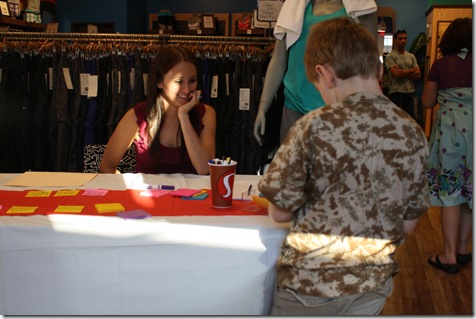 This one girl was smart as a WHIP:
And can I tell you how STRANGE and SURREAL it was to walk into a dressing room and be surrounded by Operation Beautiful notes?  I've never actually found a "legitimate" (i.e. random) note, but seeing the notes on the mirror while I tried stuff on made me smile!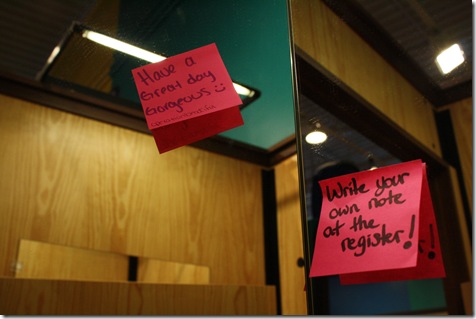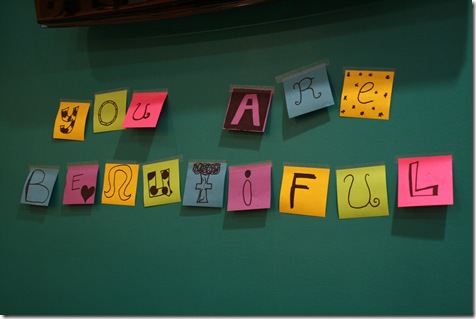 The little boy left me this note on my water bottle.  It made me tear up.  I love that kid!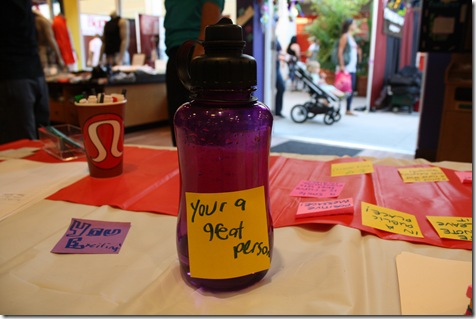 Another kid note: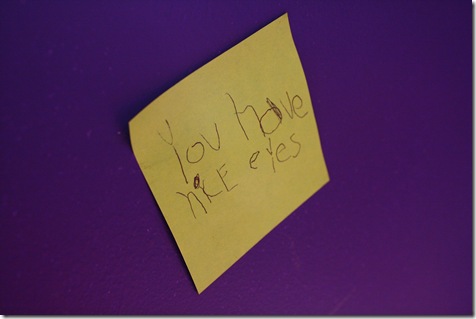 Beyond the event, I had a bowl of Chobani pineapple and 1/2 a cup of raw oatmeal: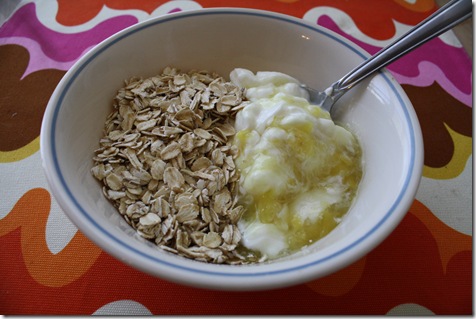 And afterwards, Ashley and I went to Whole Foods for dinner.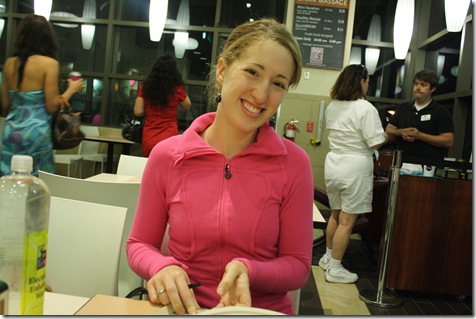 I got:
Macaroni and cheese
Roasted broccoli and cauliflower
Rice
Potatoes
Seawood tofu (Ashley made me get it!!! It was alright.  Couldn't get over the seaweed part.)
Veggies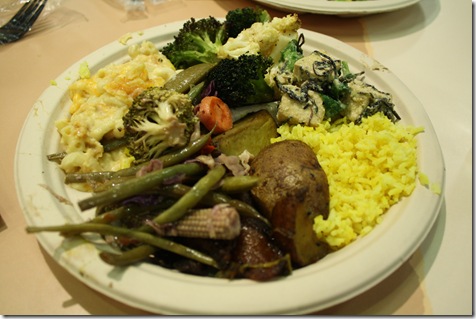 And a sugar cookie: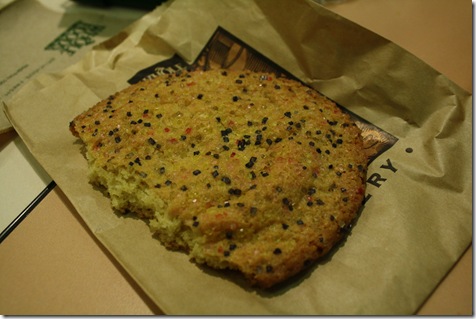 I am leaving for the 15K at 4:15 in the morning… I've got to get in bed! 
Have a wonderful evening!
Are you good with kids?