Grab a napkin; this is one messy (but fabulous) egg burrito!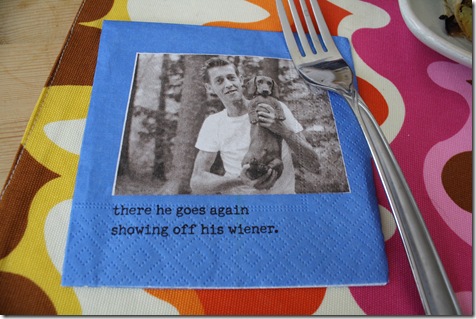 Mwah-haha.
I had a veggie-packed egg burrito for lunch.  It was so much more flavorful – and healthy – than most egg burritos.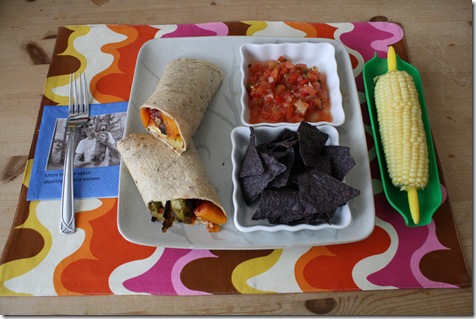 In my burrito (I use La Tortilla Factory Soft Wrap tortillas):
1 fried egg
Roasted butternut squash
Roasted yellow potatoes
Roasted Brussel sprouts
Organic ketchup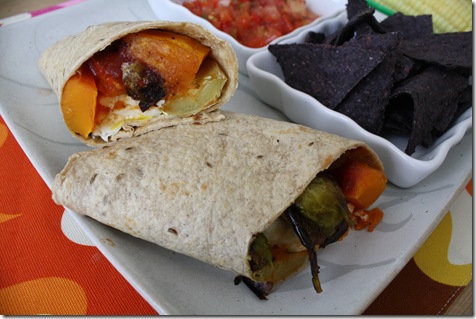 With salsa and blue corn chips: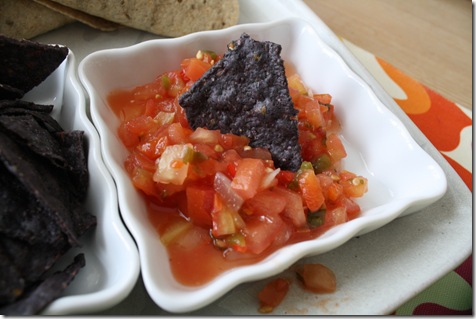 And corn on the cob: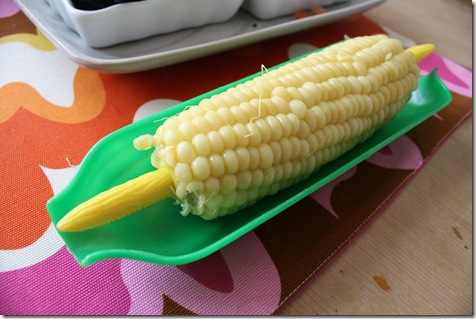 Race Reminder
I'm rocking the Iron Girl 15K tomorrow morning! (Unless I have to drop down to the 5K, as explained in this post.)  My goal for the race is to have fun, enjoy the course, and finish under 1:30.  My PR for a 15K is 1:23:30, but I'm not sure I'm trained to beat that, so I'm going to try to beat my time from my semi-disastrous 15K in September. 
Stay tuned for the race recap tomorrow!
Operation Beautiful at Lululemon
I'm hosting an Operation Beautiful booth from 5 – 8 PM at the Lululemon Outlet in the Florida Premium Outlets.  If anyone can make it, I'd love to say HELLO to you! 🙂
Ashley's pic!
What "unhealthy" dish have you re-envisioned into something healthier?  Feel free to post links to recipes!