I keep moving my "office" into the living room for some reason! I keep the slider open all day and breathe in fresh air… Ahhh.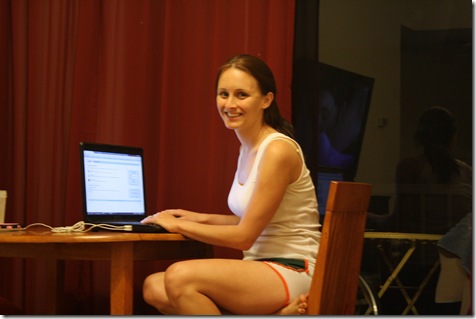 I wrapped up my last article for a while, which works out well because I need to start focusing on some other small projects.  I have a growing "long term" to do list that never, ever gets tackled!
Snacks this afternoon included a Glo Bar: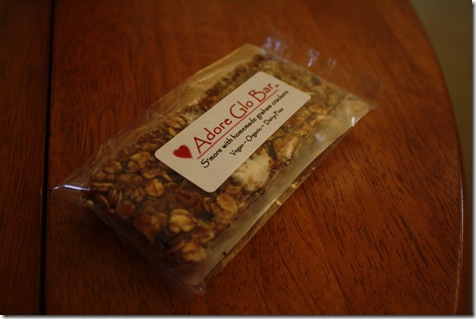 And chips: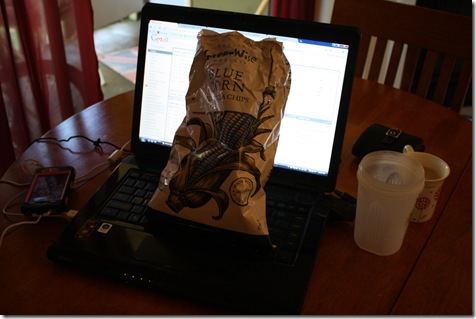 Dinner was courtesy of the Husband.  I had 1/3 of a Kashi veggie pizza and some steamed broccoli with a ginger sauce.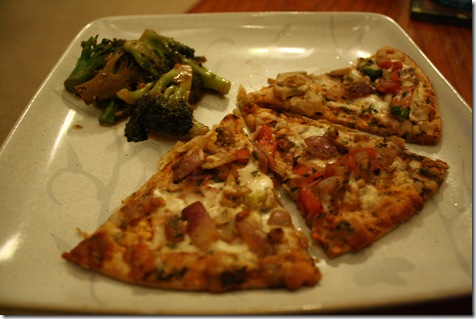 This was the flavor of pizza.  It wasn't very good, truthfully.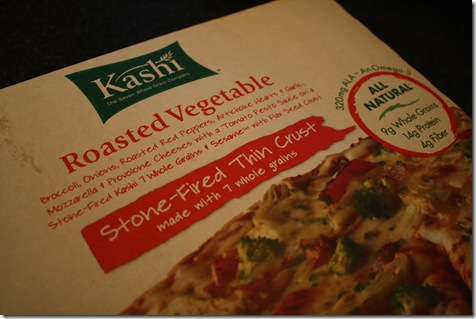 Only when preparing this post did I realize that I was lacking in fruits and veggies this afternoon (and probably all day)!  Sometimes when I get sucked into work, I just grab the easiest, quickest thing my pantry.  I feel so much more alert and refreshed when I snack on fruits, veggies, or Green Monster smoothies, though…  I need to remind myself that it's worth the extra effort to prepare those things in the afternoon, too!  Ah well, tomorrow is another day.  🙂
Have a wonderful night!