I went for a lovely mid-morning bike ride with Megan and her friend-that-is-a-boy Mark.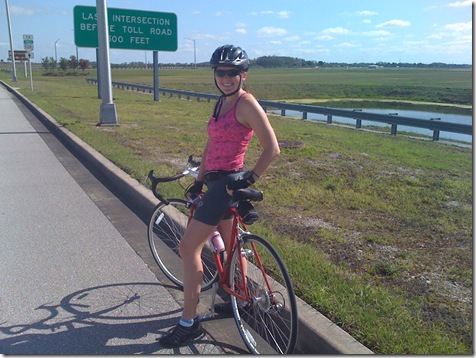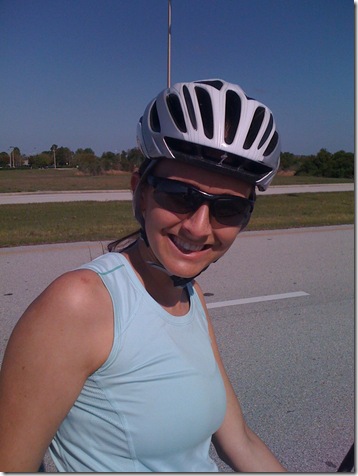 It was my first workout since Saturday's trail race, and my legs felt pretty tight.  I'm glad I had friends to ride with!  🙂
Also, I hope I can find another awesome, quiet road to bike on when we move to North Carolina in June.  I really love the airport route.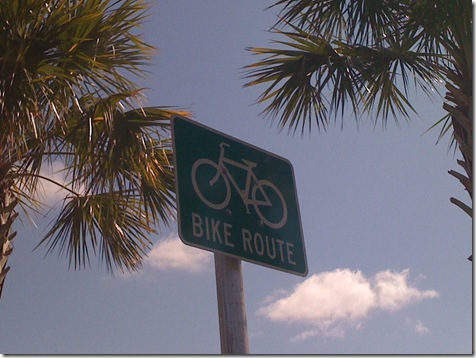 I did 18.0 miles in 1:15.  Getting faster!
Came home, did some work, sold our old car, and got my car towed (turns out the flat was actually a flat).
And then I made lunch, which I ate in two parts.
Part I: Chobani pineapple with 1/4 cup raw oatmeal (all we had).  I promise raw oatmeal tastes really good in yogurt.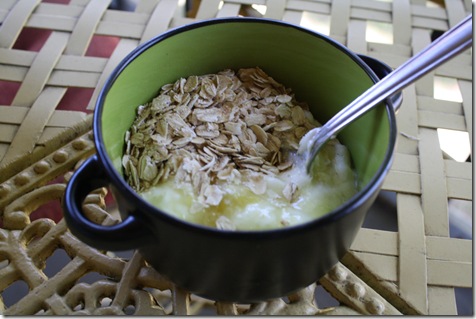 Part II was a pile of roasted veggies.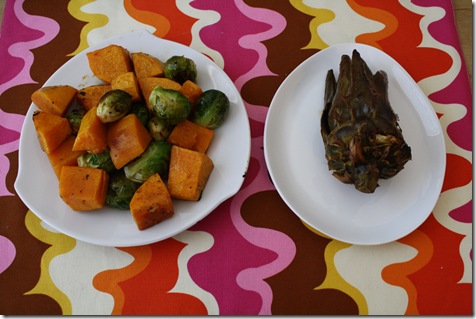 That disgusting looking thing on the right is a roasted artichoke.  I have never cooked one (but I LOVEEEE canned ones) and decided to experiment.  It sure looked beautiful in the store!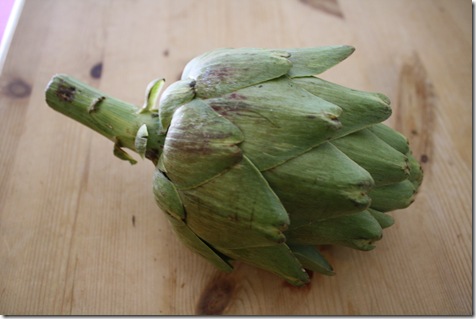 I coated it in EVOO and balmasic and cooked at 400 degrees for twenty minutes.  It ended up being tough, yucky, and bland.  Fail.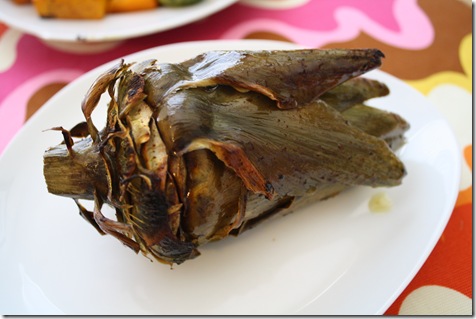 What did I do wrong???
The rest of my veggies (roasted Butternut Squash and Brussel sprouts) were great!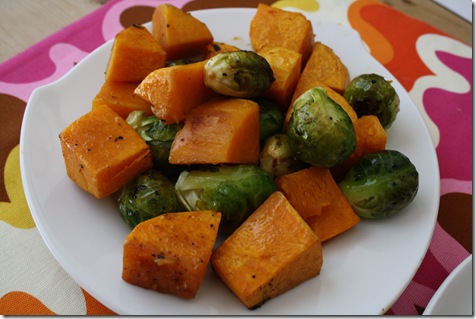 Question of the day:  If you were any fruit or vegetable, which would you be and why?  I would be… parsnips!  Because I'm spicy, sassy, and like ketchup.  🙂