Why, hello there.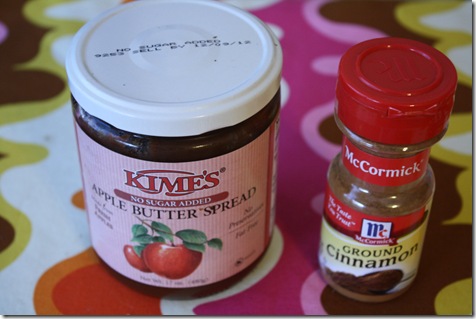 Two of my favorite things: apple butter and cinnamon.  I'm especially enjoying this apple butter because it's just apples and apple cider – no added sugar!
These flavors pumped up my everyday waffles: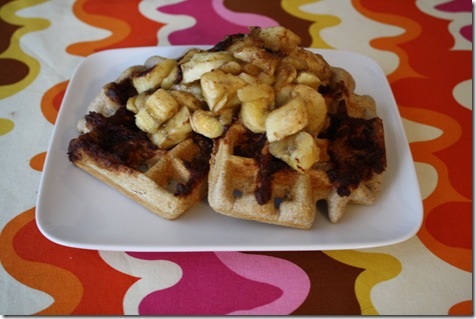 I added drizzles of the apple butter to the waffle mix (I use Hodgson's Mills whole wheat mix) before pressing down the iron.  It tasted so much better than just smearing it on after the waffles cooked!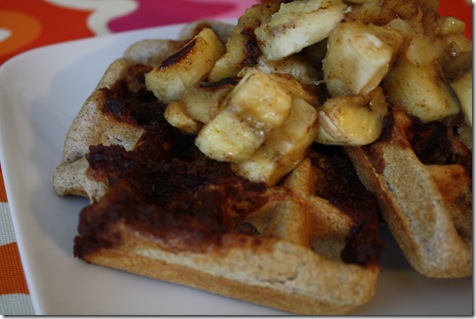 For the topping, I cooked a huge banana in a wok with honey and cinnamon until it was soft and mushy.  So much healthier than plain old maple syrup – and yummier, too!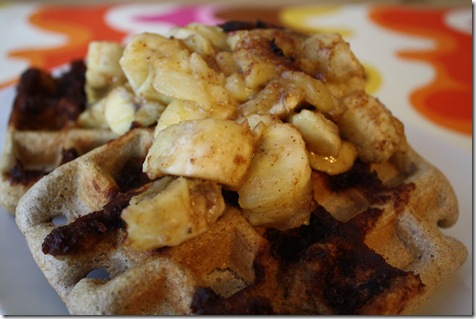 Today's plans include:
Proofreading the first pass of the Operation Beautiful book (a big thanks to everyone who pre-ordered it on Amazon!)
Biking hills with my dad
Business housekeeping (I heart invoicing)
Preparing my resume for a job I'd realllly like to get.
Here's a sneak peak of the book!  It's laid out to look like a scrapbook.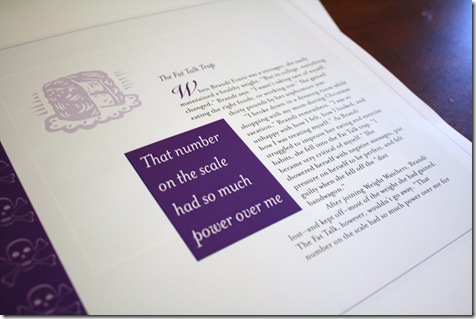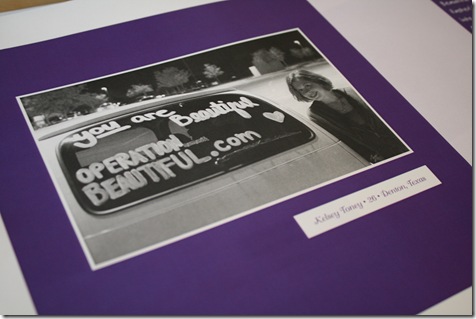 Recognize that lovely lady?  It's Kelsey Toney!
Things going on in the blogworld…
Jacquie is doing research on how beauty magazines affect body image, and how editors can redesign their magazines to make women feel more confident.  This is a project for her school.  If you'd like to help, take this quick survey about media and body image.
Mary has published her e-book, "Guide To Creating A Better Health Blog."  She sent me a review copy and, truthfully, it's great!  I would highly recommend this book if you're interested in learning more about blogging, SEO, and social media!  It's very, very well done.
And I'm off!  I hope you have a fabulous day! 🙂