One last bike ride before my big Metric Century on Sunday!  Not going to lie, I am very nervous about Sunday's event.  I figured the only thing that would help my nerves was to actually get on the bike.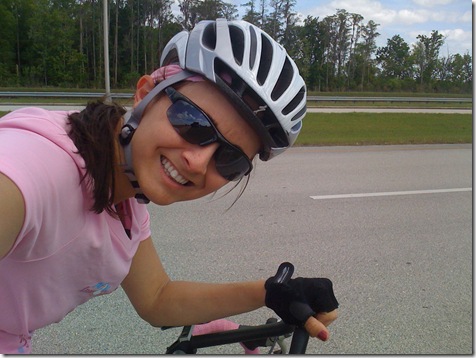 But… I must admit, after traveling all morning, it took a lot of effort to drag my booty off my couch and get on the bike.  But I knew I needed to squeeze in another ride this week before I attempt 60 miles of rolling hills in race conditions on Sunday.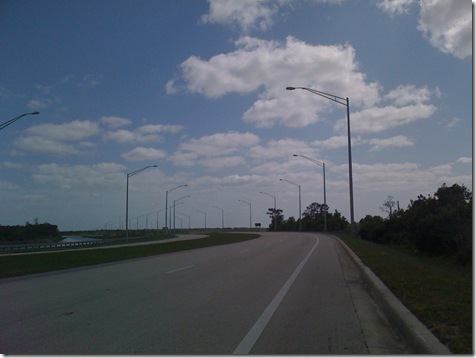 I rode 18.0 miles in 1:20.  There was a LOT of wind so I'm happy with my time.
By the way, Bondi Bands are GREAT underneath bike helmets.  They don't slip and they soak up my sweat!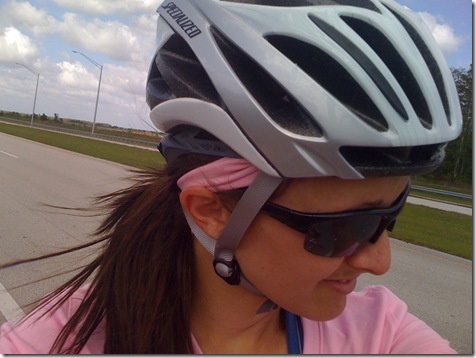 Before my ride, I had "second lunch" since "first lunch" was eaten around 10 AM and was quite light, too.  I had a sweet potato with baked beans and a bunch of chips.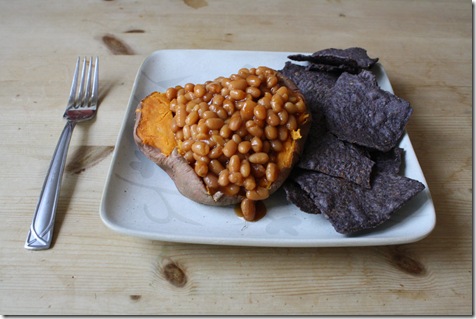 Post-ride, I refueled with some Grape Nuts and almond milk…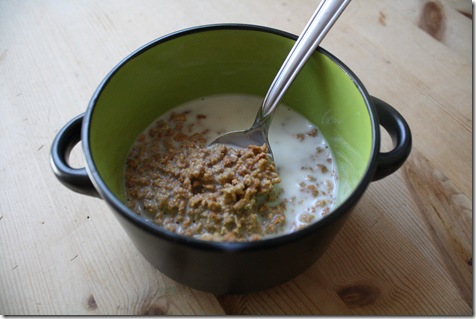 And ICE CREAM.  Heh.  I wanted something cold after my hot workout!  🙂 I went back for a little more, too.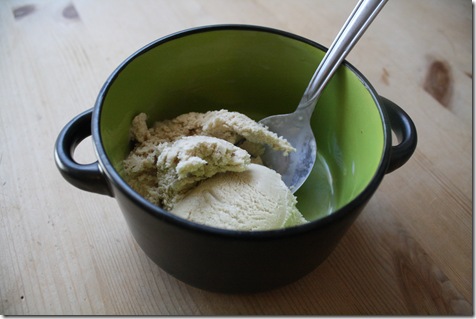 And dinner was delicious.  I cravvvving a nice omelet, but decided to forgo the cheese since I've already had two servings of dairy today (here's why I'm trying to reduce my dairy intake – it's a slow process!).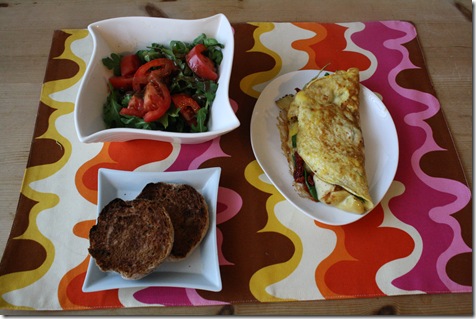 My two-egg cheese-less omelet contained artichokes, sundried tomatoes, and spinach.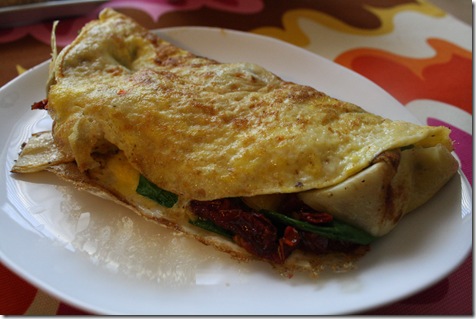 Plus, a slightly burnt whole wheat English muffin: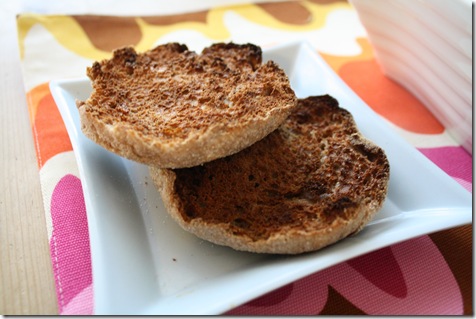 Last, but not least, arugula with balsamic and tomato.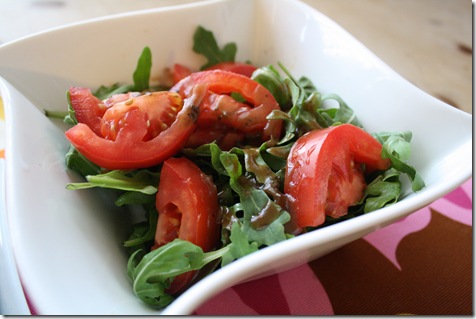 Time for LOST!  Woo hoo!