This bowl has the most amazing textures and flavors.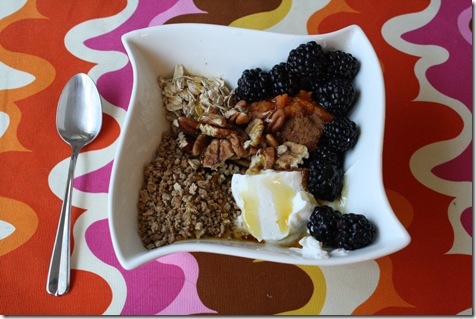 It was so good, that I ended up eating it so fast that I was surprised to suddenly scraping the bottom.  Should've used a tinier spoon for maximum savorability (not a real word).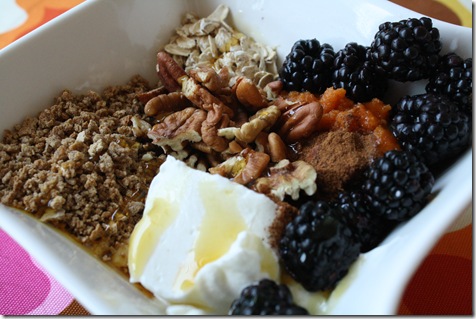 My bowl contained:
1/4 cup Grape Nuts
1/2 cup raw oatmeal (yes, you can eat oatmeal raw)
Pecans
1/4 cup Greek Yogurt
Cinnamon
1/4 cup canned pumpkin
Honey
Blackberries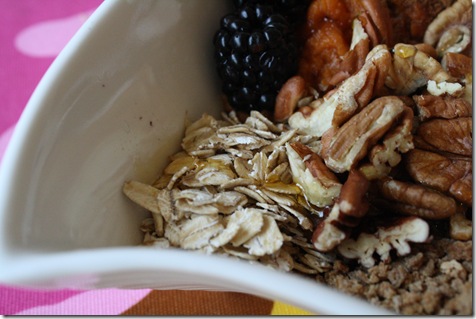 I thoroughly enjoy raw oatmeal with yogurt.  I'm probably never going back to granola!
How to Not Hate Your Long Workouts
Note:  "Long workouts" are entirely subjective and relate to YOUR current abilities and fitness levels.  So, what might be a long workout to one person is a short workout to another.  Furthermore, sometimes our fitness levels change (due to injury, work, stress, pregnancy, laziness, whatever) and what was once a short workout is now a long workout.  Point is that I'm not just talking about 15 mile runs or 50 mile bike rides.  Long workouts are subjective!
If you're training for a race – whether its a 5K, 10K, Half Marathon, Marathon, Triathlon, or Century – there's a day each week called a "long" day.  That's the day you seriously step up your mileage, working towards the ultimate race distance.  Sometimes I look at my training plan for my Century race and think, "Ohmigosh, how the [bleeping] hell am I going to ride 80 miles?!"  I did a similar thing when I was trying for the Disney Marathon – I would peek forward in my schedule a few weeks and say, "I cannot ever imagine running 20 miles."
But long days are possible, and although your fitness level is important, a major component of making long days achievable is your mental attitude.  Training for a new or longer distance is more of a mental exercise than a physical one.  If you head into your long day dreading the workout, I guarantee you it will be a horrible experience.
Here's how to make it FUN!
Build It Up in Your Head:  Think about your long day all week long in a positive light.   Fake the enthusiasm until it's real.  Repeat after me:  "I cannot wait to try to run 4 miles this weekend!  It might be hard, but it's going to be EPIC!"  If you catch yourself constantly ruminating over your long day, you need to flip your thinking ASAP.  Also, try to imagine the workout going really well – visualize the location, how it will feel, and how nice it will be to finish strong.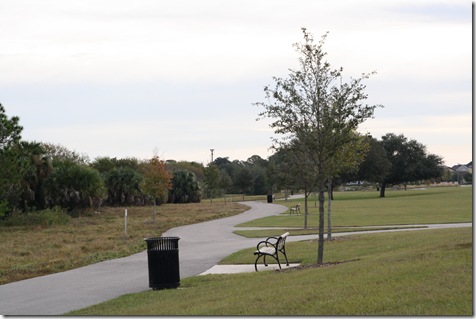 Tell Everyone:  Tell anyone and everyone who will listen about your long day.  Tell your best friend that you're going to attempt Week 3 of the Couch to 5K plan on Sunday and ask her to call you around noon to see how you did.  Don't tell other people you are scared – keep spreading the positivity.  If you say it enough times, you'll start to believe in your ability, too.
Trust Your Plan:  This is a big one.  It's hard to imagine going from a 5K to a Half Marathon, but if Hal Hidgon says you can do it, you can do it.  Trust the process.  Trust the plan.
Break the Distance into Smaller Goals:  You're not running 3 miles, you're running 1.5 miles out and back.  It's a simple Jedi mind trick, but I swear it works.
Do It With Friends:  Find a friend or a running group to do your long day with.  Even if your friend cannot run the entire distance with you, ask if she'll meet you for 5 miles of your 10 mile long run.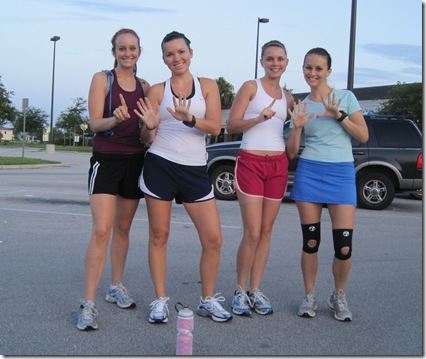 Schedule Races:  If possible, build races into your training plan.  For example, if you're training for a 10K, do a 5K at the half-way point in your training.  If you're doing a marathon, do a half when you're ready.  Races break up your schedule and are a sneaky way to get in long workouts (this is exactly what I did with Sunday's Metric Century! Instead of riding 60 miles solo, I did it in race conditions!).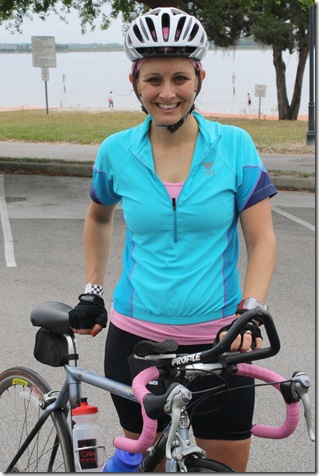 Make It Fun:   Download new music for your iPod.  Sing aloud.  Pretend you're in a music video (I do this all the time).  Run to your favorite movie soundtrack and pretend like it's a new scene (I do that with the Twilight score – nerd alert!).  Dress in all black and pretend like you're a running ninja.  Whatever.  Do what makes you LAUGH!  Exercise should be fun!
Reward Yourself:  When you reach your mileage goal, do something FUN for yourself.  Watch a movie, refuel at your favorite healthy restaurant, paint your nails, jump in an icy cold public fountain… just reward yourself!  You deserve to pamper yourself after your hard work.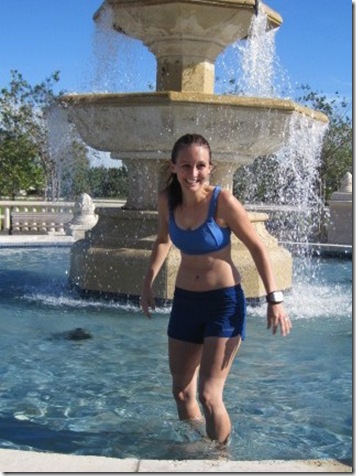 (Yes, I really jumped in a public fountain after an 18-mile long run.)
Do you ever dread long workout days?  How do you make training FUN?