The Earth says hello!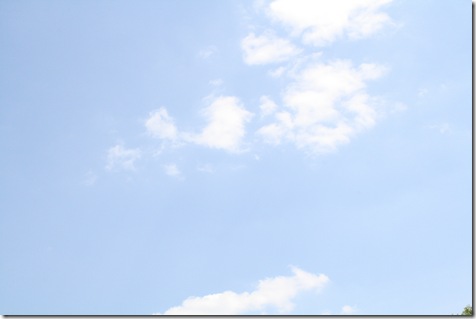 I wanted to do a post on "going green" for Earth Day, but I couldn't think of anything new or special to say.  So here's one of my favorite quotes on environmentalism:
"A human being is part of the whole, called by us "Universe," a part limited in time and space.  He experiences himself, his thoughts and feelings as something separated from the rest – a kind of optical delusion of his consciousness.  This delusion is a kind of prison for us, restricting us to our personal desires and to affection for a few persons nearest to us.  Our task must be to free ourselves from this prison by widening our circle of compassion to embrace all living creatures and the whole of nature in its beauty." 
Isn't that an awesome thought?  Love me some Albert Einstein.  He was a very philosophical dude.
I celebrated Earth Day by going on a bike ride!  It was a really nice day to be outside.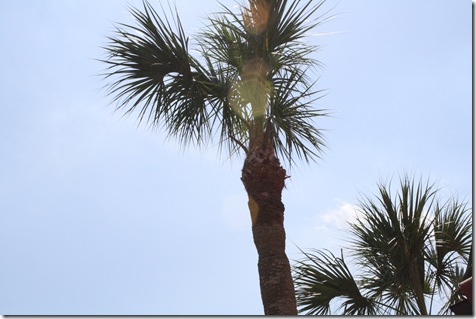 I had planned to do 35 miles, but I just wasn't feeling it.  My legs were quite sore from two days of Power Yoga + 18 miles on Tuesday, so I decided to listen to my body and finished up at 20 miles.  It took me 1:40.
Before I left, I had an almond butter sammie and a pear: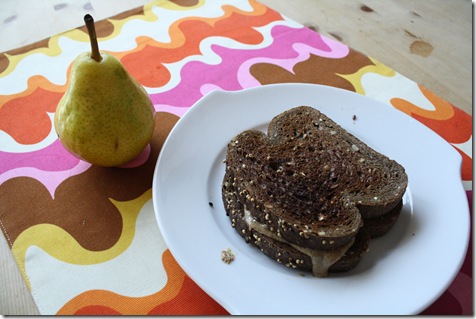 And I snacked on some Sports Beans on the side of the road: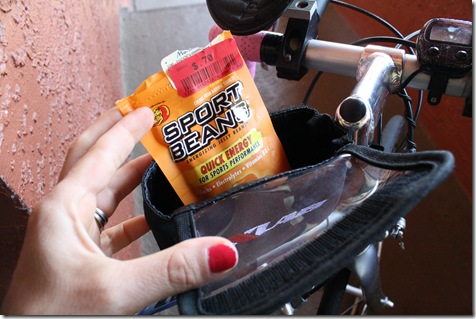 When I came back, I made a Green Monster (1 cup almond milk, 1/2 a banana, 1 scoop brown rice powder, 2 cups raw spinach):
I'm off to tackle a few small projects, and then Megan is coming over for dinner.  I'm going to make her a special side dish with our dinner – I hope it turns out delish!
Of all the naturally amazing places on our planet, what is your favorite and why?
I love the Muir Woods Forest near San Francisco!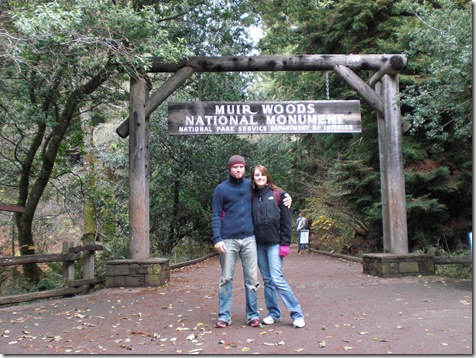 Because giant, ancient trees are breathtaking.  Imagine all that they've seen!