Megan came over over for a girls night in!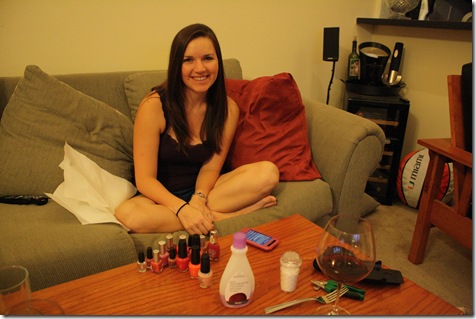 We did girly stuff like paint our nails and watch Sixteen and Pregnant.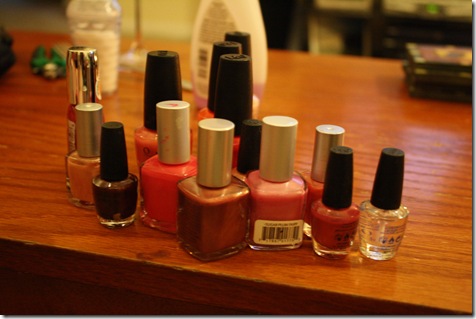 Plus, we drank a lot of wine, and I ate crackers and salsa.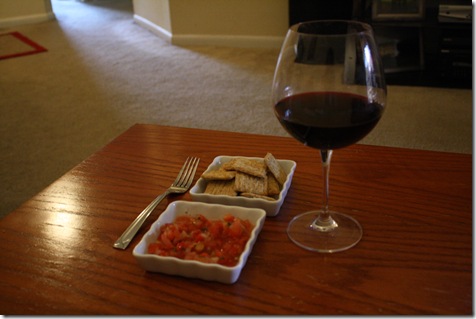 I also made us a great dinner.  Megan said she was "CRAVING VEGGIES" so I happily compiled: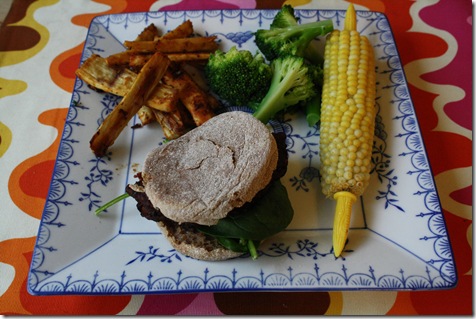 The star of dinner was definitely the yucca fries.  I've never made yucca fries before, and I think the secret to not to bake them too long.  I overbaked these and they were a little too crunchy. 
This recipe would work well with parsnips fries or sweet potato fries as well!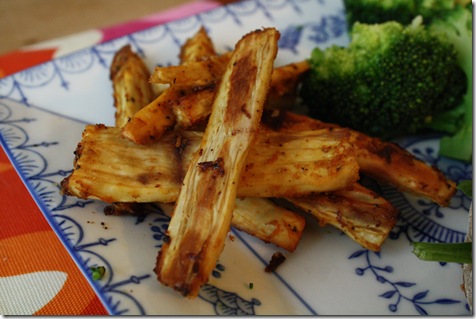 Orange Zest Yucca Fries
Ingredients (2 servings):
1 large yucca root
1 orange, zested
1/2 tablespoon chili powder
Kosher salt and pepper, to taste
2 tablespoons olive oil
Directions:
Preheat oven to 400 degrees.
Peel yucca root and cut into fry-sized pieces.
Mix orange zest, chili powder, salt and pepper, and olive oil in a large bowl.
Add in yucca fries and stir, coating entirely.
Place on greased cookie sheet and bake at 400 degrees for 15 minutes MAX.
We also had corn and broccoli: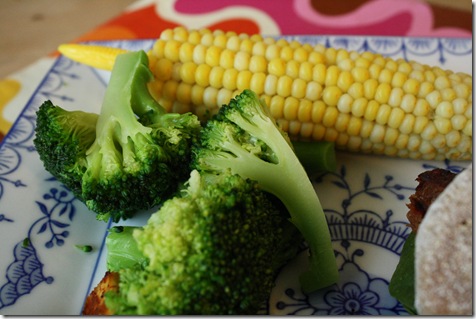 And an English muffin with 1/2 a black bean burger (Morningstar brand).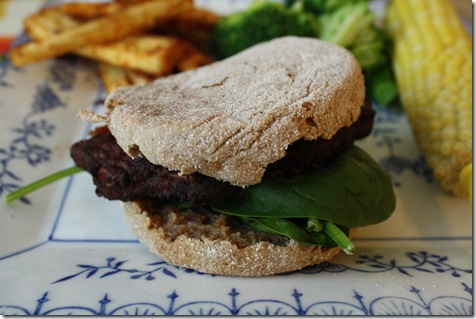 Dessert was a small bowl of coconut ice cream with shredded coconut on top: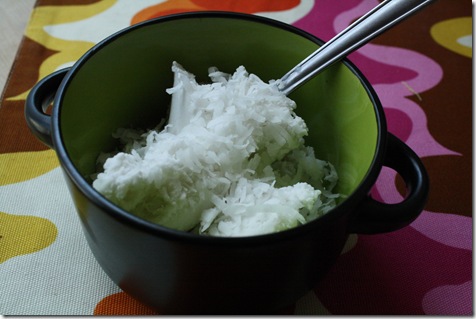 And guess whaaaaat?  The Operation Beautiful video was featured on the latest Oprah Winfrey Network mailer – check it out here!  🙂 If you guys post any OB notes, be sure to e-mail them to me at seebriderun@gmail.com.  I put them all on the site so include a blog link if you have one!
What's your favorite type of "fry"?  Baked or fried? Curly, straight, crinkled?  Regular, sweet potato, parsnip?  Or something new and exciting?  I love those curly (fried) fries… the ones that kind of uncurl as you pull them out of the basket! Mmmm.