I crashed HARD after this morning's 15K.  When I went to nap, I thought, "Ahh, I don't need to set an alarm – I have three hours before I have to get up."  I am so glad I set an alarm because I slept the entire time! Glorious.
I had hot dinner dates: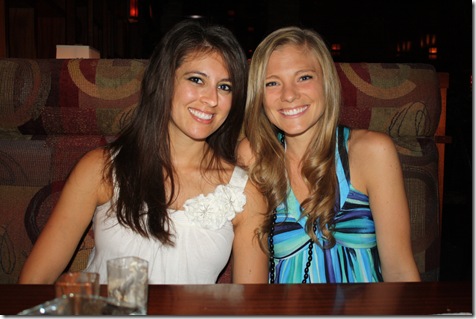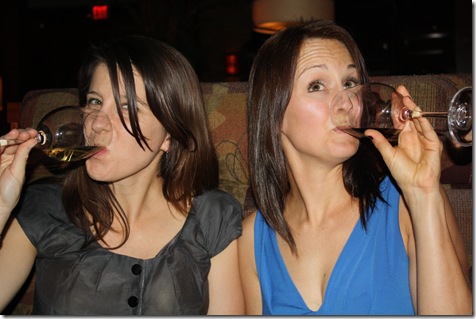 Wine is key for muscle recovery.  I'm serious.  Dessert helps, too.  🙂
Before I left the house, I ate Early Dinner.  My stomach was growling and I never would've made it to my meal out.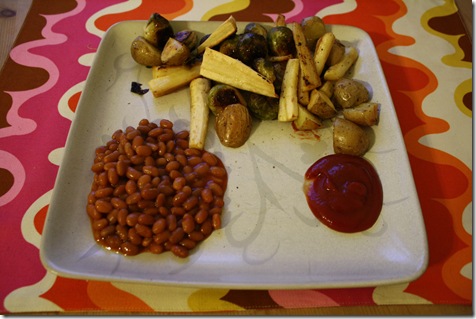 Baked beans and roasted veg (parsnips, potatoes, and Brussel spouts.)
And then it was time for Late Dinner with the Tina, Gina, and Julie.   Tina is in town for work, and I was so happy to see her!  I haven't seen her since the POM Wonderful tour.
We went to Seasons 52 (a wonderful restaurant with a seasonally inspired menu), which is known for its excellent wines and desserts.
I started off the Jam Jar Sweet Shiraz, which was so unusual and delicious.  If you like sweet wines and you like red wines, I highly recommend this!  I ended up having two glasses.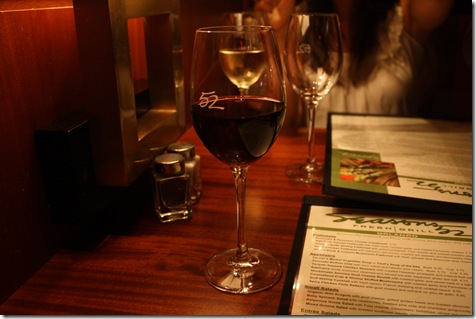 For dinner, we split a bunch of appetizers.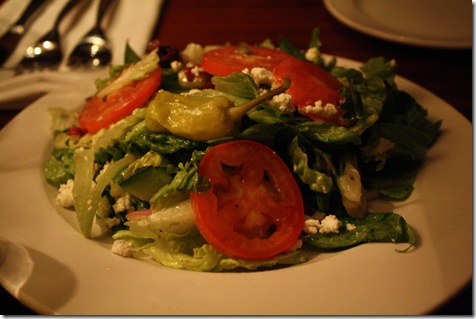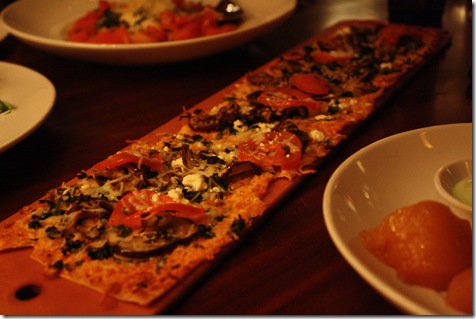 I had a few pieces of the eggplant flatbread (plus two more pieces) and a golden beet: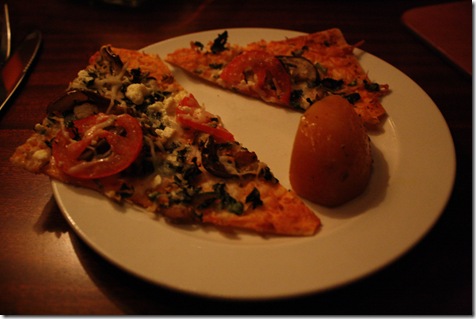 A quarter of the goat cheese ravioli and some Greek salad.
But the best part was easily…
MINI DESSERTS!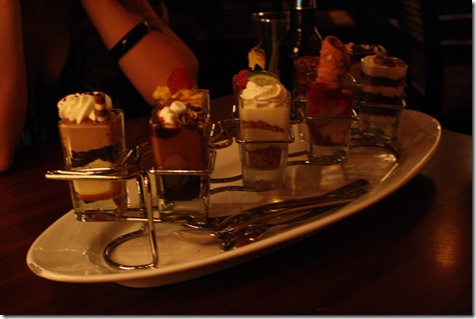 I had two of the Key Lime Pies and two of the Pecan Pies.  So delicious!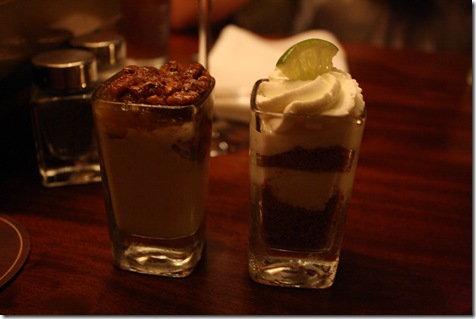 My lovely friends, my eyes are getting extremely heavy, and I simply MUST crash in bed.  I cannot wait to sleep in all morning.  I have some work to do and a bike ride in the afternoon, but I'm planning to sleep in as long as humanly possible!
Have a great night.