Celebration night at Luma!  The Husband passed his third of four board exams, and he's that much closer to be a licensed Doctor of Oriental Medicine!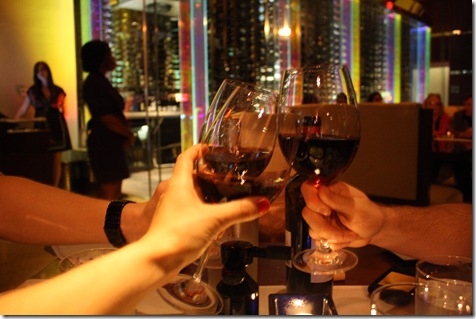 Luma is a great restaurant in Winter Park in Orlando.  It's a pretty high-class neighborhood.  There was a Rolls Royce Phantom parked outside the restaurant!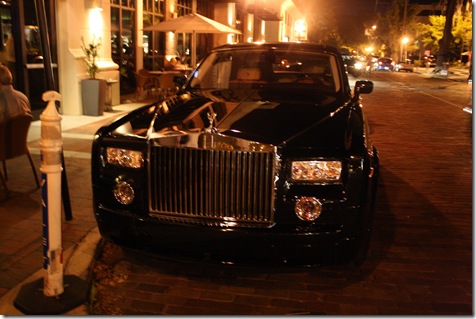 Dannnnnnng!
Luma is a very pretty restaurant. Super swanky, very modern.  I love the huge wine room – it's the centerpiece of the entire restaurant.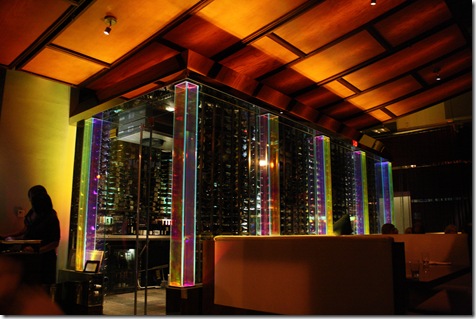 Also loved the heavy beads separating the bathrooms from the dining area.
We started off with a bottle of Zinfandel.  I didn't want to abstain completely, but I am running an 8K "fun race" tomorrow so I only had a small glass.
I ordered the Hearts of Romaine salad.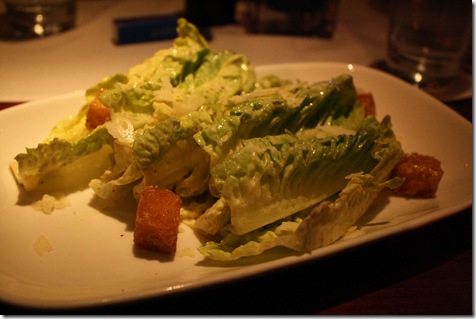 And Nick (my brother-in-law) and I split the vegetarian pizza.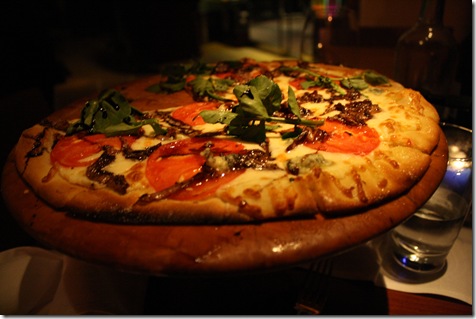 I had two slices.  It was really good, but kind of salty.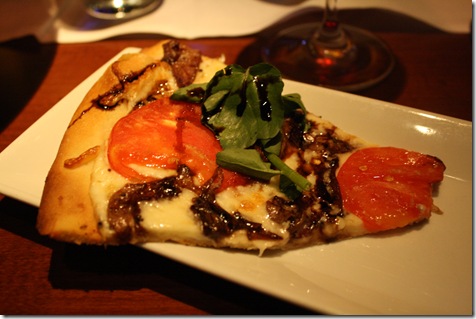 A fun night, but we stayed out wayyyy too late, and now I'm pooped!
Oh, earlier today I had crackers and almond butter.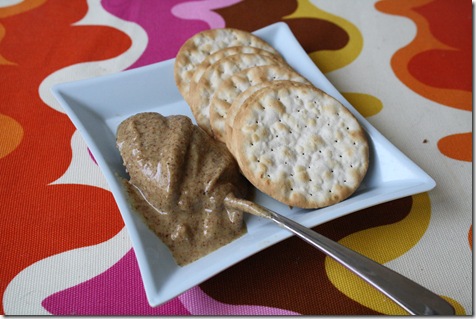 OK – bed time!  See you later with a race recap.  🙂