Megan joined me for a lunch date at Whole Foods… or as Gina would say, Whole Paycheck.  🙂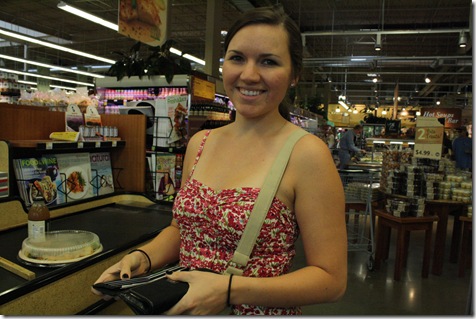 I tried to scope out the hot bar before I began loading up my plate.  Otherwise, I end up with WAY too much food.
My final selections: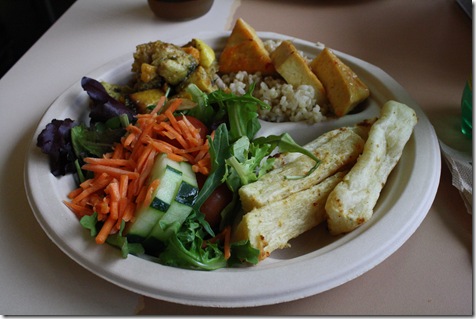 I started off with a side salad, and then I added brown rice and tofu.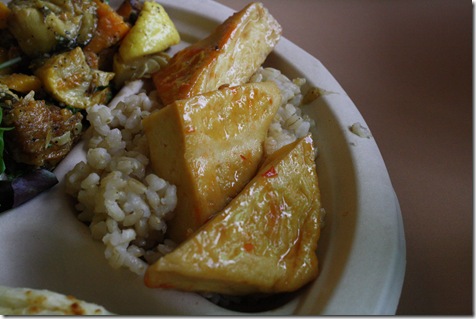 Roasted veg:
And yucca fries (which were amazing and I really need to make these at home ASAP!):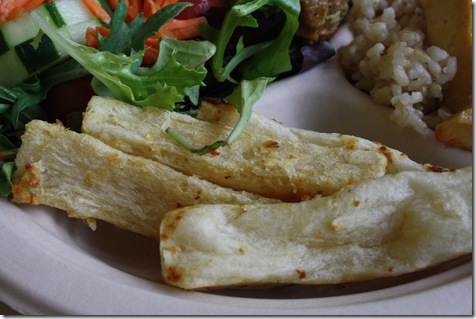 After eating, we toured the store, and I tried really hard not to buy EVERYTHING.  :)  After all, I was really there for just one item:  protein powder!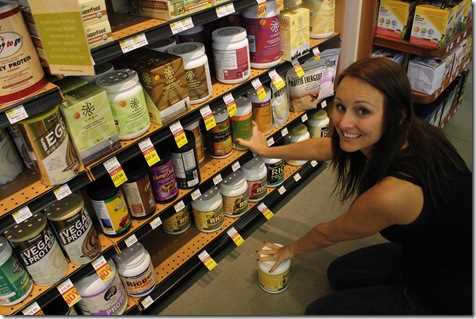 There are SO many options for protein powder.  I was a little overwhelmed.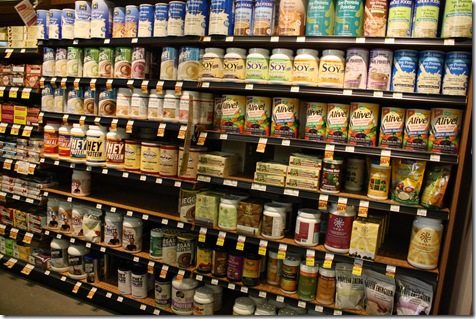 Thanks for all your recommendations on non-whey protein powders! I definitely pulled out my iPhone to look up each product you recommended.  :)  It helped the wall look less intimidating.  Although I was intrigued by the egg white protein, I'm trying to cut back on animal products and decided to go with Jarrow Brown Rice Protein.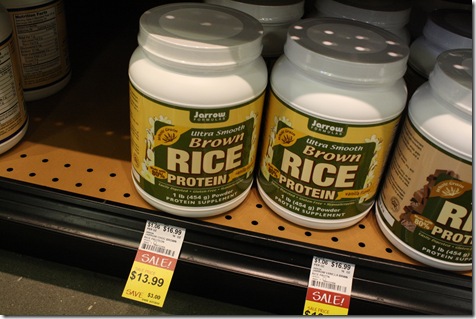 The nutritionals look great, and the price was right!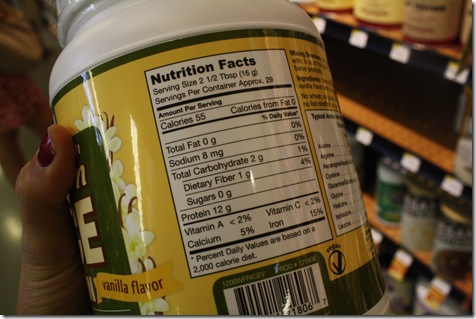 I am excited to mix this into a Green Monster!  Yum.
Other fun Whole Foods purchases:
Coconut Milk ice cream
Nasoya Extra Firm Tofu
Israeli Cous Cous (from the bulk bins)
ProBar (a meal replacement bar that I plan to eat during Sunday's Metric Century)
Spinach!
Justin's Almond Butter (totally worth the $$$)
On the way home, I ate a vegan chocolate chip cookie… I started off with half and then slowly worked my way through the entire cookie.  🙂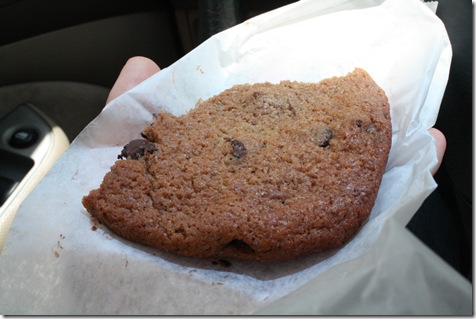 I have an exciting weekend planned!  I'm doing an 8K on Saturday and a Metric Century on Sunday.  Wahoo!  Can't wait to write those race recaps.
Got any fun weekend plans?