Husband drove me to yoga class this morning!  I invited him to come, but he begged off, saying the class was a little too "advanced" for him.  It's not that advanced, but I think hot yoga makes him nervous. 🙂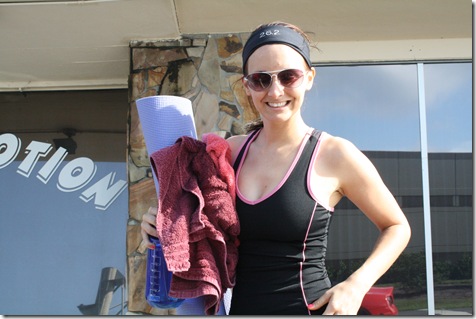 Do you ever actually follow the teacher's breathing instructions?  I know the rule is "breath before pose" but I tend to breathe shallow and at my own pace.  Today I decided to try to breathe exactly as the instructor told me, and it was a much better experience!  I even made all the appropriate noises – Haaaaahhhh!
My legs, ankles, and hips are extremely tight and painful for some reason.  I think running a fast 5K on Saturday and then 3 more slow miles + clubbin' that night did me in.  Yoga helped a little!
Last Wednesday, I wrote an Operation Beautiful note on the board in the women's bathroom, and today the teacher asked everyone if they had seen the note yet!  She had memorized it and used it as the "yoga thought" at the end of class!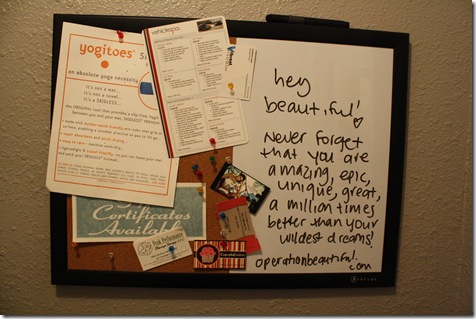 I just smiled into my yoga mat and didn't say anything!  :)  Cool that it's still up!
The Husband picked me up after the class, and we went to my favorite lunch spot – Dandelion CommuniTea.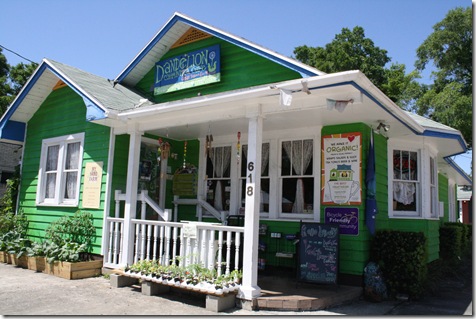 I love hippie restaurants!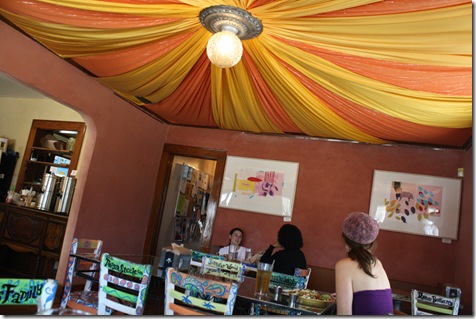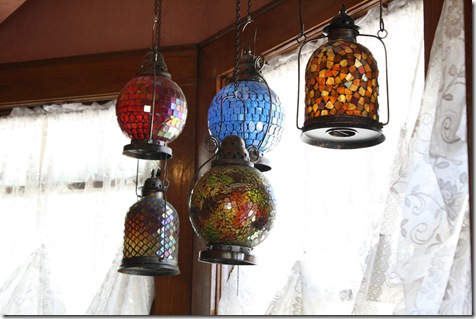 We sat at the table with the Norris Family chair (my maiden name is Noris)!  How neat!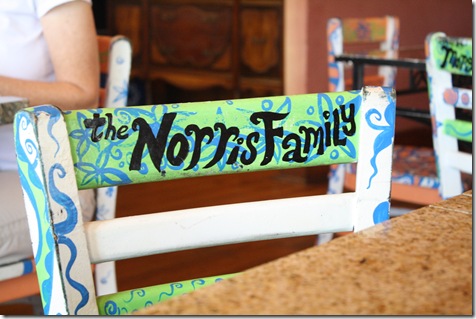 My meal included lentil soup with chips.  This soup was so flavorful!  It tasted just like a yummy Indian meal.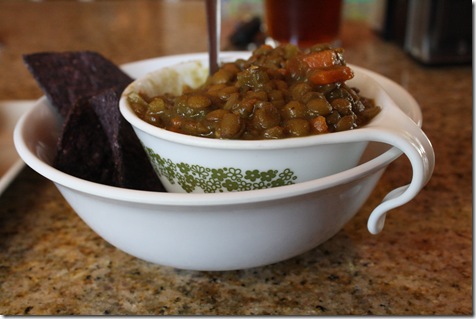 And the raw veggie spring rolls with peanut sauce.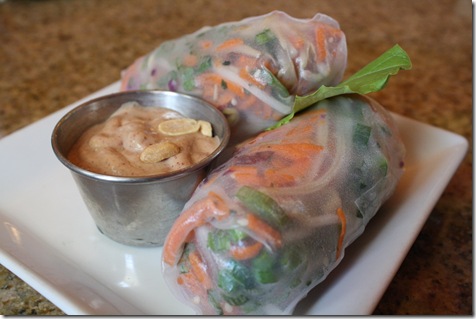 We drove home, and I checked the mail to discover lots of fun presents!  My family and friends are so sweet to me.  I appreciate you all so much!  And thanks to the blogosphere for all the sweet messages.  🙂
My mom gave me this pretty bracelet.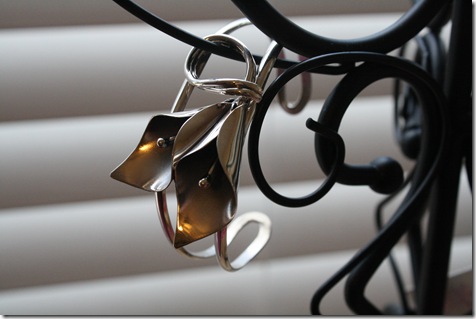 My former boss wrote me a really nice letter: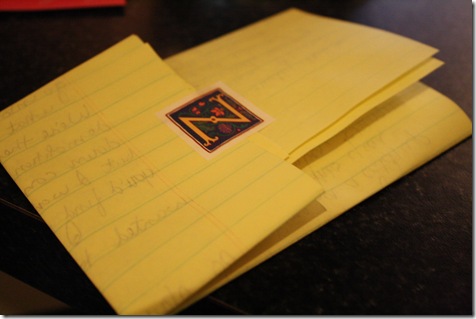 My BFF Sarah sent me a Great Britain t-shirt (the Husband is English)! I love it.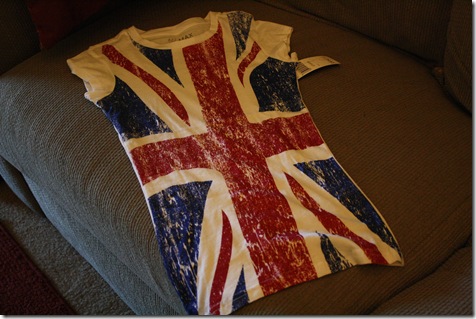 And Chocomize sent me a sample of customizable chocolate!  I don't do a lot of product reviews for the blog, but when they asked if I wanted to try some of their chocolates, I said yes immediately!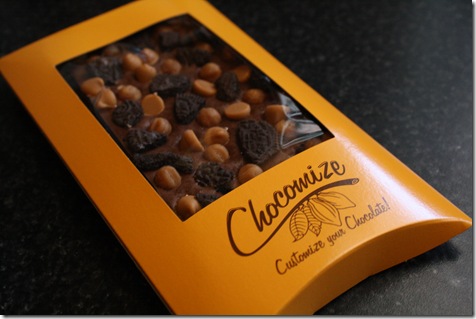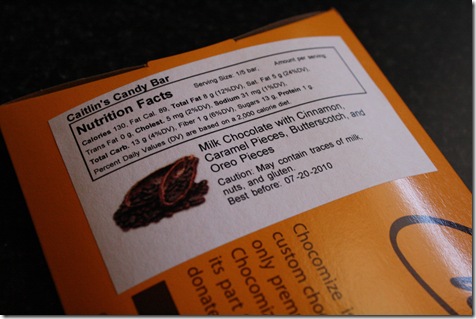 I thought the Chocomize website was awesome.  There are so many different flavors and toppings for the chocolates (like lavender, poppy seed, ginger, and tons of other stuff).  A gift card to the website would be such a good birthday present!  I had a small segment.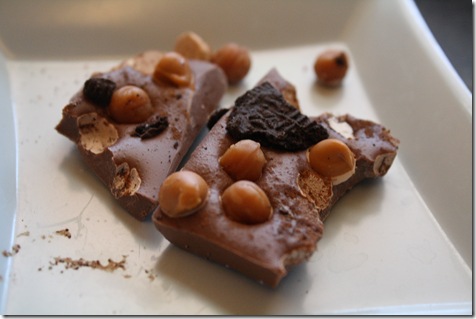 If you want to try the bars, use the coupon code seebriderun for 10% off!  Happy My Birthday to youuuuu!  🙂
It's been such a fun day so far.  I'm off to spend time with the Hus!