Hello, oatmeal.  It's been too long.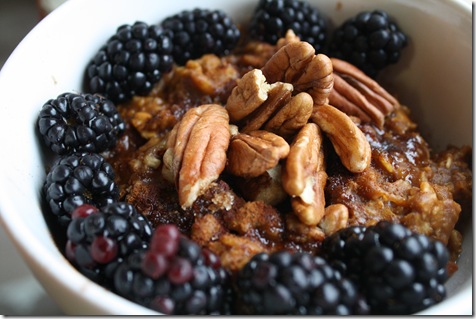 I made a delicious bowl of Pumpkin Spice Oatmeal this morning.  It might be my favorite way to make oatmeal (Oh, who am I kidding?? I can't choose just one!) because it has pumpkin AND coffee flavors.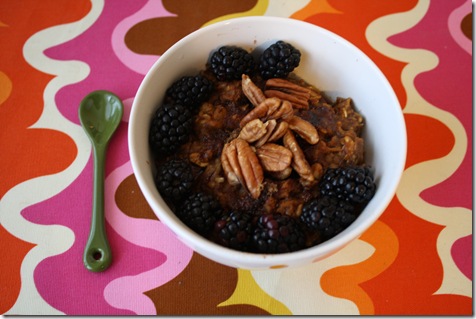 C for Caitlin! 
My oatmeal contained:
1/2 cup oatmeal
1/2 cup almond milk
1/2 cup water
1/2 sliced banana
1/2 cup canned pumpkin
1 tablespoon instant coffee
Toppings:  cinnamon, brown sugar, pecans, blackberries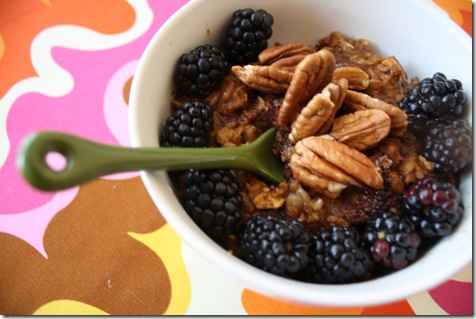 Course Preview
Fellow blogger Amanda from Modernation is riding the same Century (100 miles) race that I'm doing.  The race takes place in Napa Valley, California on May 23.  Like me, Amanda was a little freaked out when she looked at the elevation profile of the course online.

As you can see, there is a slight incline for the first 30 miles, then it's mostly flat under Mile 50 or so – when there is a HUGE climb for several miles. 
Luckily for us, Amanda actually lives in California and did a 45 mile course preview yesterday.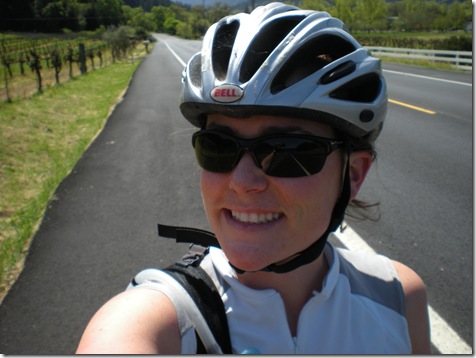 She rode the beginning of the course.  Amanda reported, "It is pretty mellow.  More hills than I thought, but I wouldn't even call them hills.  More like bumps.  Not bad at all."
That made me feel SO much better!  Plus, look at all these pretty pictures of the vineyards and mountains.  I cannot wait!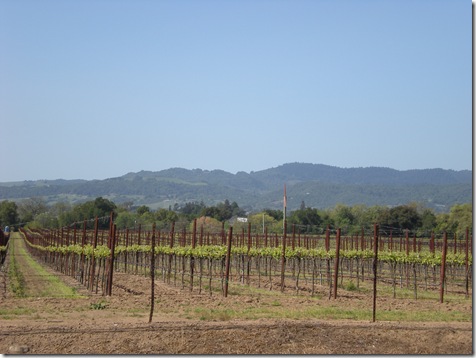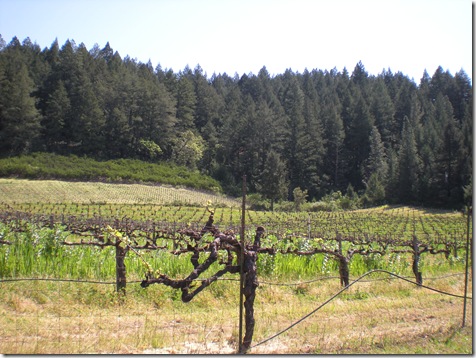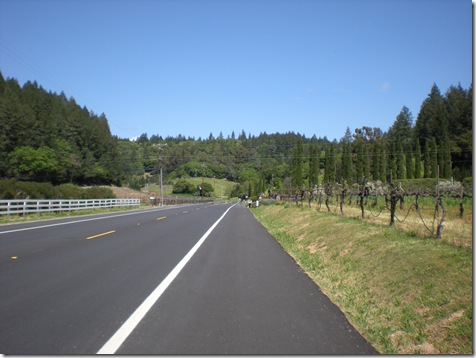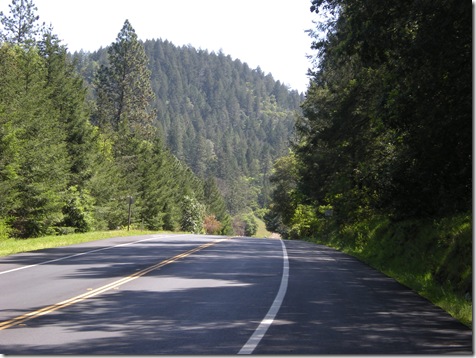 If you're curious, you can read the full recap of Amanda's ride on her blog.
Have you ever done a course preview for a race?  I know Kath ran her Half Marathon course the other week as a "trial run," which I thought was super cute!  Truthfully, I've never thought to do it!