Blog reader/friend Neely invited me to Yellow Dog Eats, a restaurant in west Orlando that is actually owned by her boyfriend, Fish.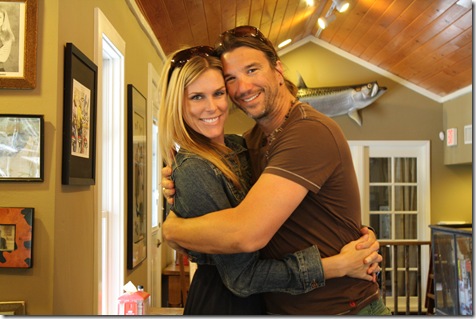 Fish is not his real name.  :)  His real name is Chris.
Yellow Dog Eats is a two-story building filled with funky, eclectic decorations.  Fish said he named the restaurant after his family dog (obviously, a yellow lab), and there are photographs of doggies all over the place!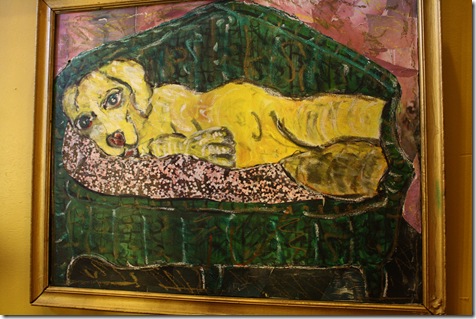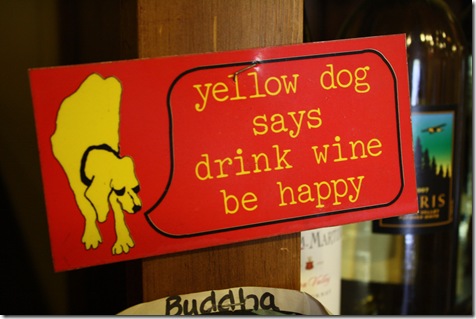 Funny story about Yellow Dog Eats:  Back when I was a blog reader, not a blogger, I e-mailed Jenna and asked if she wanted to hang out (she lived in Orlando at the time).  She said sure, and we sat in the back corner and had sandwiches.  I felt like I was meeting a celebrity!  But she was really friendly (obviously) and she told me that I should start a blog.  The rest is history…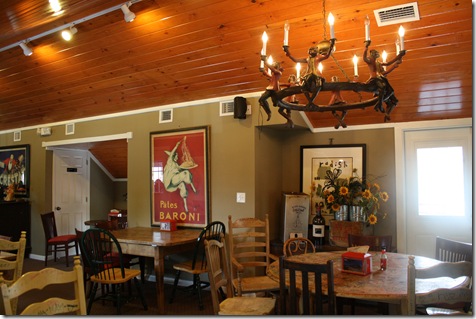 I ordered the Black Lab's lunch, which is a spinach tortilla layered with homemade hummus, shredded carrot, strawberries, caramelized onions, cucumber, baby corn, tomato, feta cheese, and sprouts.  There was also some sort of Italian dressing on it.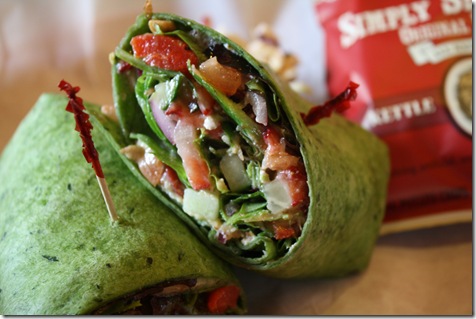 Plus, coleslaw: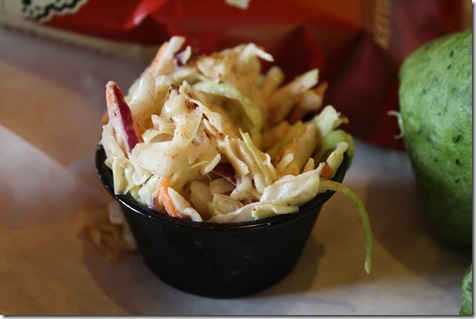 And chips: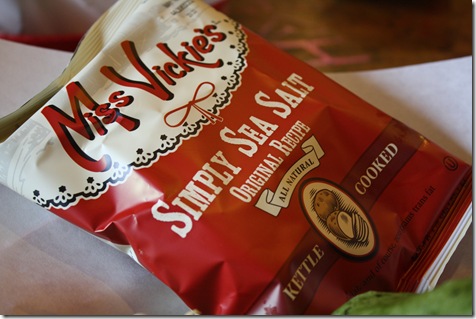 An excellent, standout meal.  If you're in Orlando, I highly recommend this place!  Lots of quality eats for vegetarians and non-vegetarians, too.  Neely got a salmon sandwich that she said was delicious.
Neely's meal: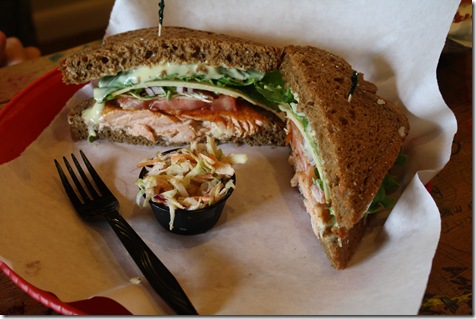 After lunch, I ran some errands, including a trip the grocery store.
Look what I picked up: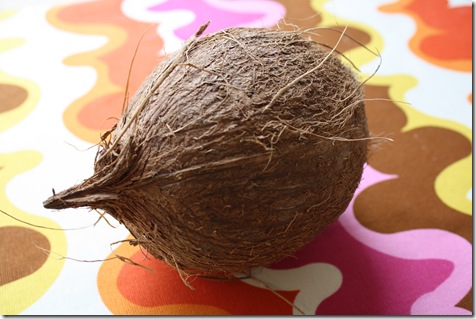 A coconut! 
But what do I do with it?  How do I open it?  I want the insides for an oatmeal topping!
Back to writing I go… 🙂