The first time I had to go to traffic school, I actually had to go to a real school and sit in a classroom for half a day.  Now, I get to do it online… but it was still boring.  :(  And it's not going to be over for another hour or so, but at least I can do it in the comfort of my own home.  (I got into an accident and am avoiding points on my license.)
Post-run snacks include Caramel Oikos, which is growing on me!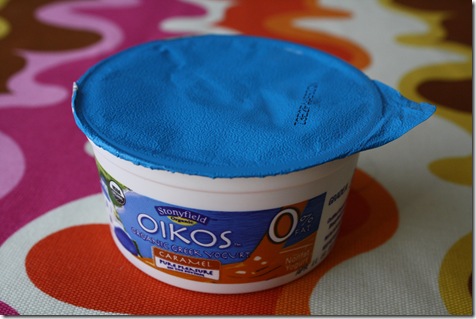 And my traffic school snacks included Stacy's pita chips and salsa.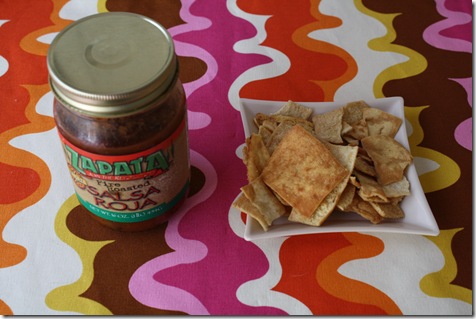 And…. an orange!  That 10.0 mile run made me snacky.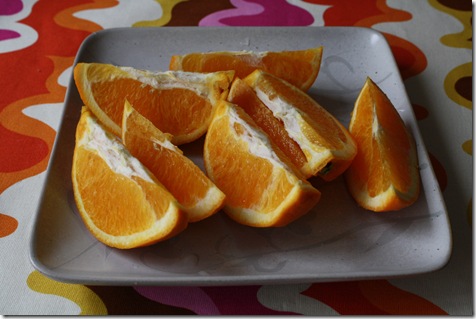 Dinner was really good.  When I became a vegetarian, one thing I struggled with was alternatives to deli meat or meat-based sandwiches.  I've discovered there are so many fun vegetarian alternatives that doesn't involve tofu or soy products… like mashed sweet potato, black beans, and hot sauce.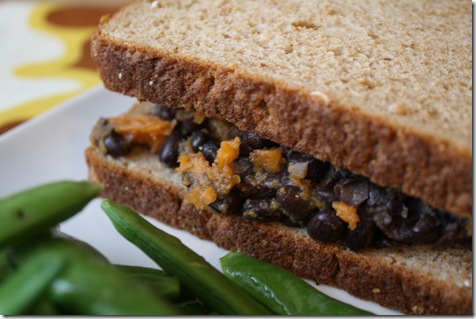 Other fun non-tofu alternatives to deli meat:
Hummus
Nut Butters
Melted cheese
Grilled veggies
Cranberry sauce and mozzarella cheese
I had my sammie with sugar snap peas: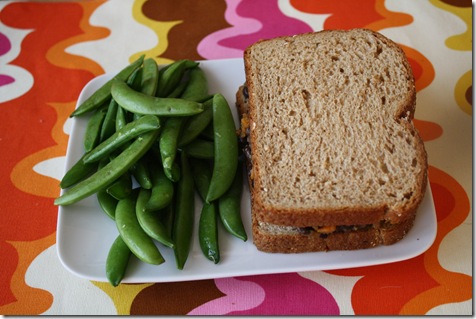 And I made a fun fruit smoothie (no spinach, for once!).  It was based on Kristen's Raw Cherry Chocolate Bomb Shake.
Mine contained 1 cup vanilla rice milk, 15 frozen cherries, 1 banana, and 1 scoop of Nesquik.  Perhaps not quite as healthy as Kristen's version, but still delicious!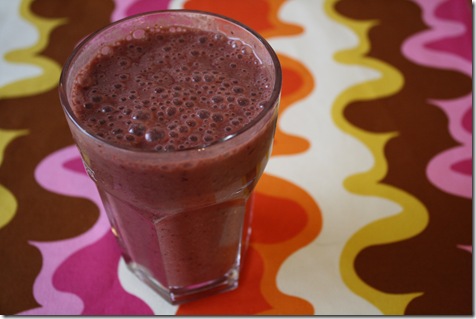 I'm munching on a few squares of dark chocolate and watching Gossip Girl with the Husband.
Breville Juicer Reminder:  Don't forget to enter the Breville Juicer raffle! For more information, check out this post.  Only a small number of people entered over the weekend, so the odds you'll win this juicer are VERY good – and proceeds go to charity!
Random question:  If you could have any other name, what would it be?  I would be Claire!  I think I'm very Claire.