I had writer's block this morning, so I decided to bump my workout up and get it out of the way.  It was REALLY hot outside – about 70 degrees and very sunny!  I think Central Florida missed the memo that it's suppose to be spring.
The warmer weather motivated me to properly gear up for the sunshine.  I put on my favorite sunscreen:
And my favorite ventilated running hat from Athleta (which is also great in the rain!):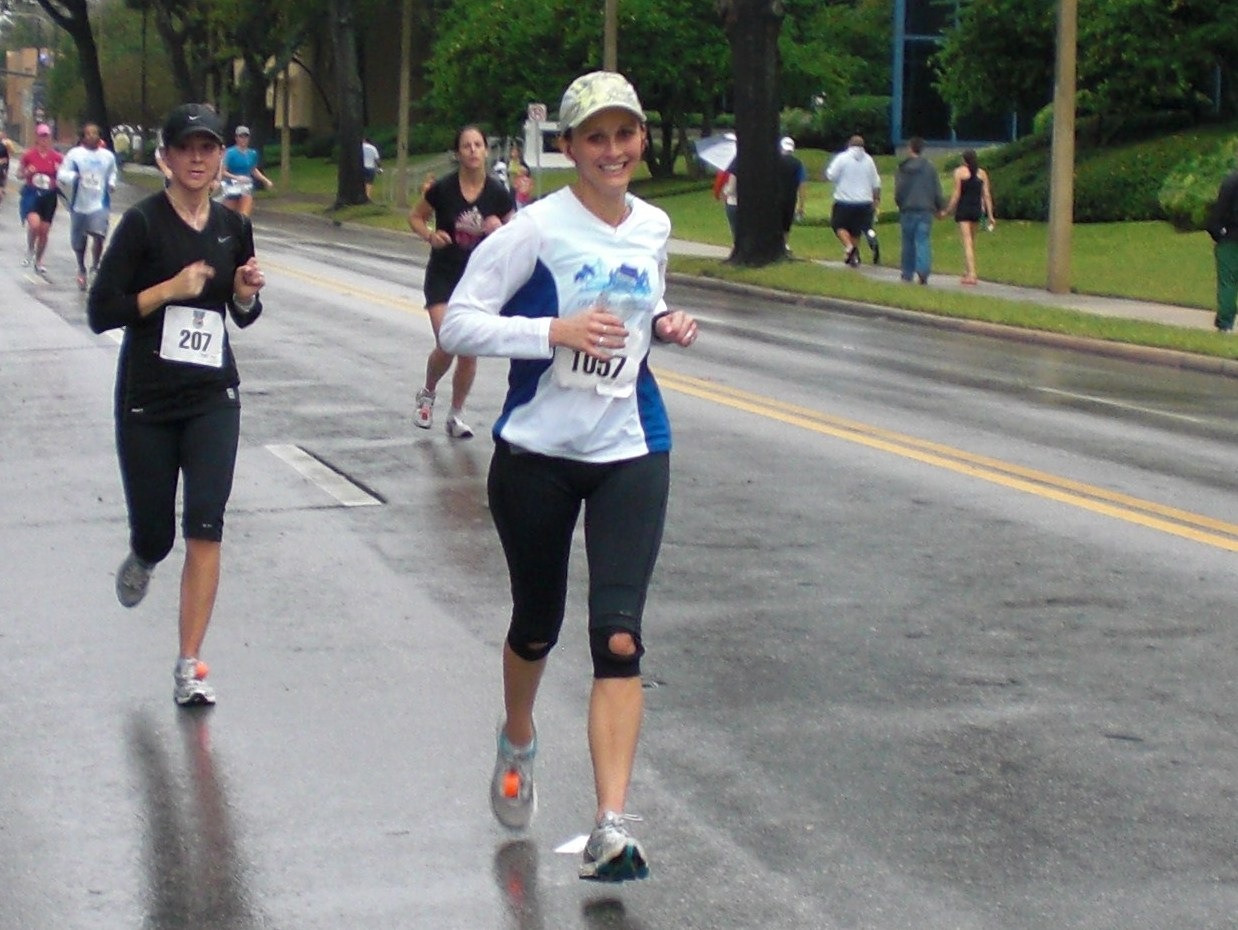 And my water bottle.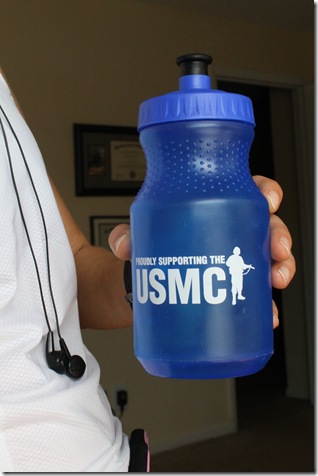 I plan my long runs so I can either loop back to my house, my car, a gas station, or supermarket and refilled my water bottle.  I don't understand how people can run without water!  I would die of thirst.  I went through two bottles on my run today.
If you don't like holding a water bottle, try a CamelBak – I promise they are comfy and don't bounce around a lot, especially if you're a lady and get the ladies' fit.  🙂
Because it was so hot, I keep the pace down during my run.  I was more concerned about distance than time (I'm trying to do one double-digit run a week because I have a 15K and 15-mile race in April).  Especially towards the end, I started to take a good 1-minute walking break every mile or so.
Here are my statistics:
Duration: 1:43
Distance: 10.0 miles
Mile 1: 10:01
Mile 2: 10:09
Mile 3: 9:56
Mile 4: 10:19
Mile 5: 10:26
Mile 6: 10:33
Mile 7: 10:22
Mile 8: 10:46
Mile 9: 10:41
Mile 10: 10:01
Pre-run snack was an almond butter sammie: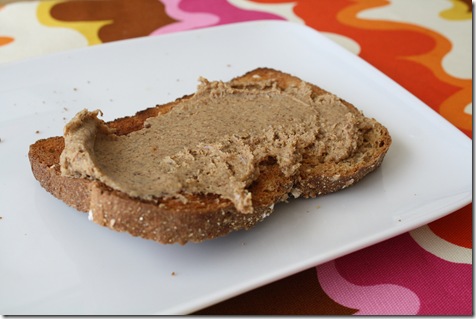 Mid-run fuel (around mile 5.0):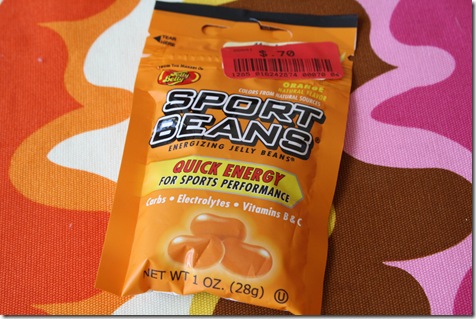 And post-run lunch: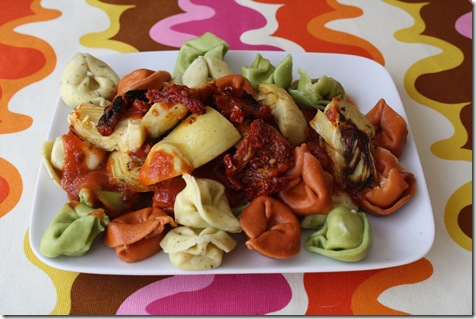 I was seriously craving stuffed pasta after my run, so I decided to just go for it.  :)  I had about two servings of cheesy tortellini with red sauce, artichokes, and sundried tomatoes.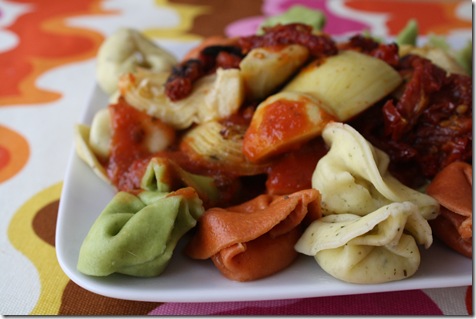 Once my appetite comes back (oh, in 5 minutes?), I'm going to have some protein.
Side note…. Guess what?  When your knee sleeves begin to rip and you're too cheap to replace them, you can sew them back together.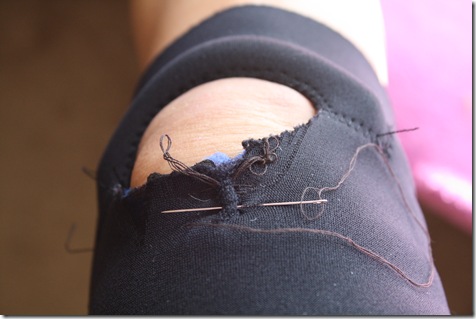 What are your warm-weather workout essentials?  Do you always put on sunscreen?  It's never to early to start thinking of spring and summer!  🙂