Ryan and I had a fun mid-week lunch date.  :)  We decided to go to the Cheesecake Factory and go then go shopping for new dishes (what else do food blogger friends do!?).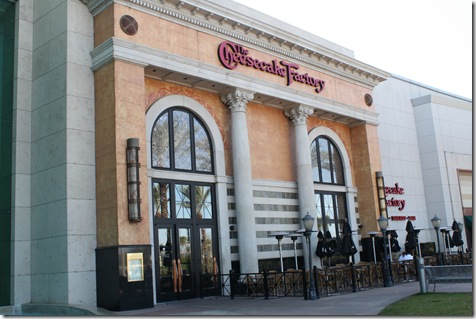 I was a little concerned about taking a vegan to the Cheesecake Factory, but Ryan assured me the menu had veganizable (is that a word?) items.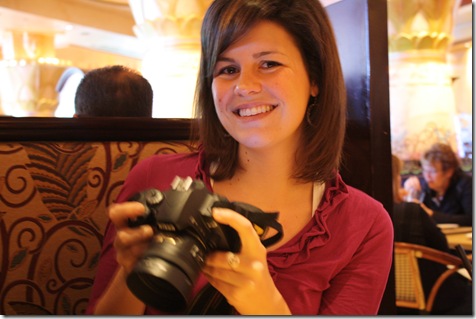 Ryan got Thai Lettuce Wrap and subbed out the chicken for avocado.
I opted for the Eggplant Burger, which came smothered in melted cheese, red peppers and grilled onions.  YUM!
Instead of getting cheescake, we opted for Ryan's homemade coconut macaroons, which are AMAZING.  I ended up eating four – totally delicious and worth every heavenly vegan and raw bite.  🙂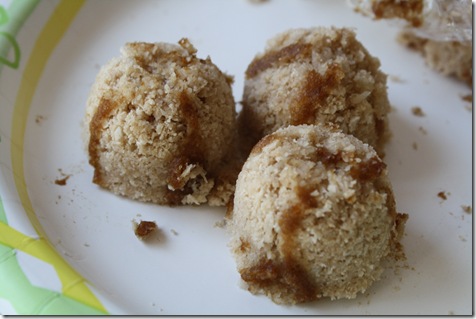 Next up, we decided to tackle the mall.  I'm not a really big clothing shopper, but I sure love to browse Crate and Barrel!
We made a beeline for the placemat section.  I pick up two pretty mats, two new dishes, and a big glass for my Green Monsters.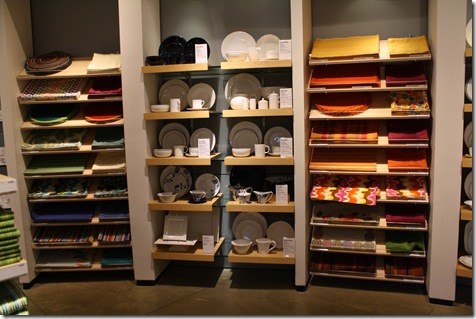 We wandered around the mall for a little bit … I felt like a teenager all over again.  I used to roam the mall on the weekend with my girlfriends for houuuurs.  We never bought much; we just browsed and stared at cute boys.  🙂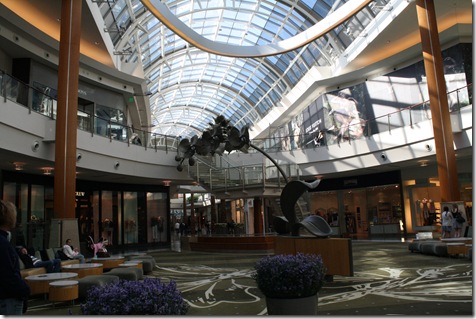 Now I'm home, digesting macaroons and thinking about going for a swim.  My tricep feels a lot better, and I'd love to get some more time in the pool.
PS – Just found out my BFF Sarah signed up for her first half marathon!  Woo hoo!