Friday Night is Bowling Night!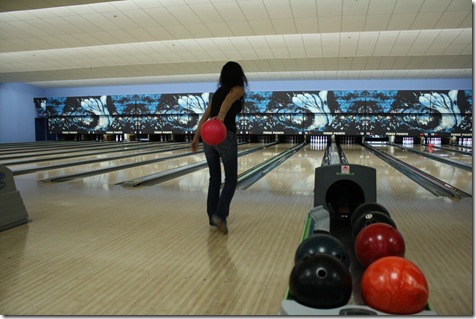 The Husband, Harry, my sister-in-law Sophie, and I went bowling tonight.  It was fun but I stopped after two rounds because it was irritating my neck.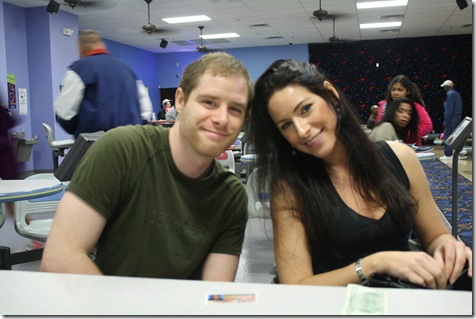 (They don't even look related, do they?)
I drank 1/2 a beer and then decided that dehydrating myself with alcohol 36 hours before my Olympic Triathlon was a bad idea.  So I gave my beer to the Husband.  :)  I stuck with water instead and happily declared myself the driver!
Before bowling, we had dinner.  We needed something quick and easy so we made tortellini pasta with artichokes and broccoli.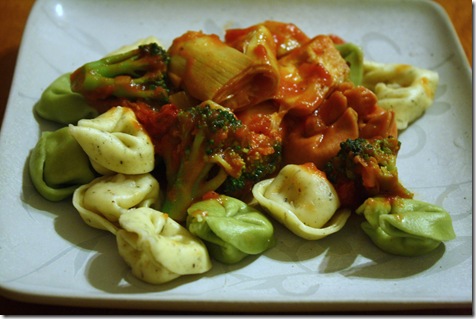 And earlier, I snacked on chips while watching the most epic show ever, Sixteen and Pregnant.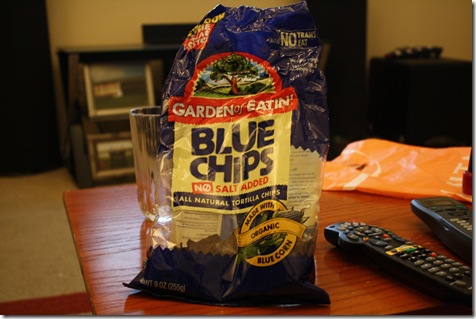 As well as melon: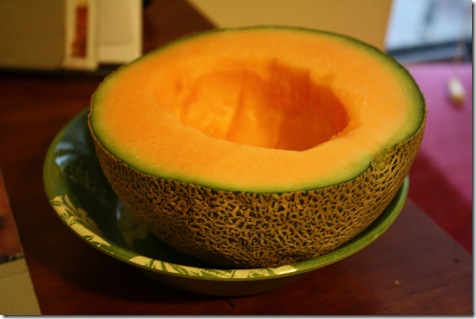 And an Oh She Glows bar.  Did you know Angela is coming to visit me in two weekends? I'm so excited to have her and her husband Eric stay with us!  It's so funny how I feel like I know her, but I've never met her.  Oh, blogging. 🙂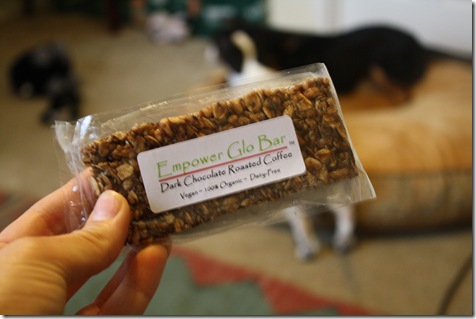 Time for bed!  It's past my bedtime.  🙂
What's your bedtime?   Mine is normally 10:30 to 11:00 PM.