Rock climbing:  Start at the bottom…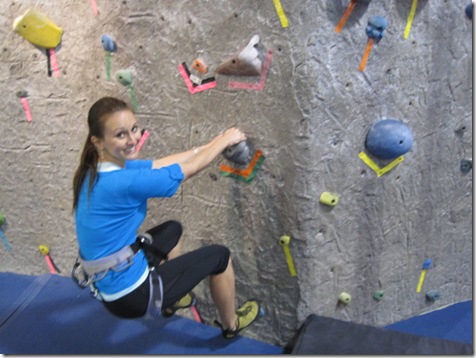 And work your way up!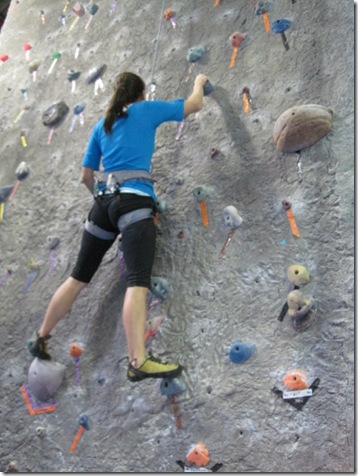 Stef took me rock climbing at her gym.  She climbs 6 to 7 days a week for HOURS at a time!  As a result, she has developed pretty amazing arm muscles!  And met lots of fun people… like her boyfriend Jack.  🙂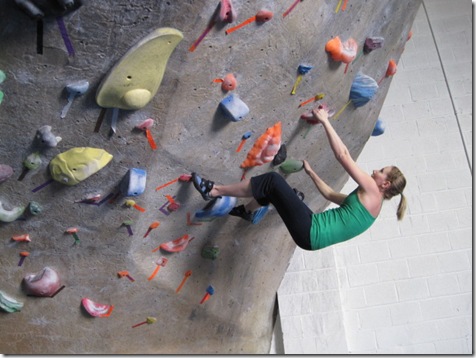 I was very nervous to try rock climbing.  I made Stef explain to me 5 different times how she's NOT going to drop me, and I'm NOT going to hurt myself.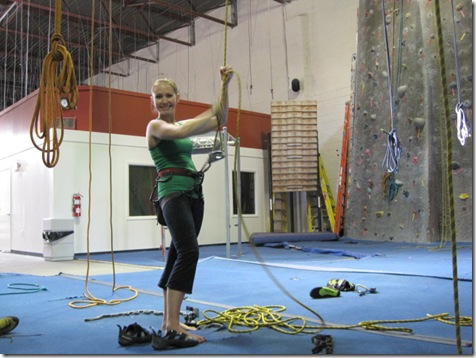 Let me tell you – hauling yourself up a 45-foot vertical wall works every single tiny arm muscle.  It was a very good strength training workout!  For a full body workout, Stef says she does intervals where she'll haul butt up the wall a few times, do push up or sit ups in between, and run a mile or so on the treadmill.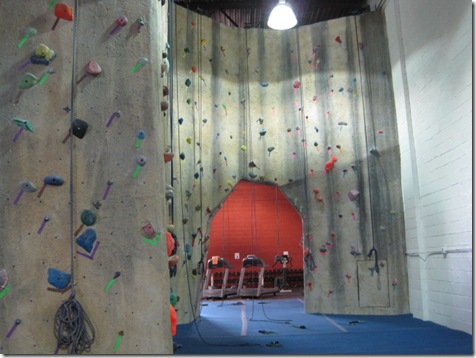 Before our climb, we went to a lovely restaurant downtown.  I was still pretty full from the blueberry pancakes at brunch, so I just had a light salad with pear and bread.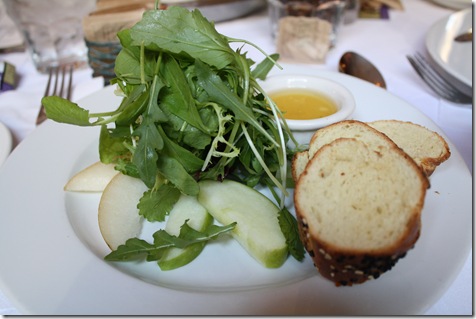 And a hot tea: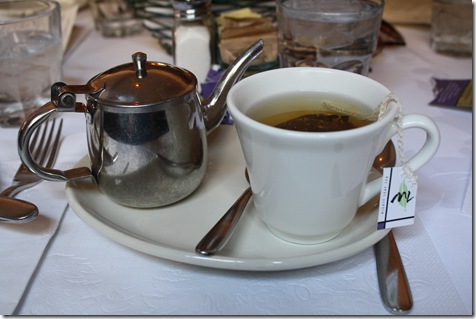 And after the climb, I had a Clif bar.  Oh so appropriate!  🙂 And I love this flavor.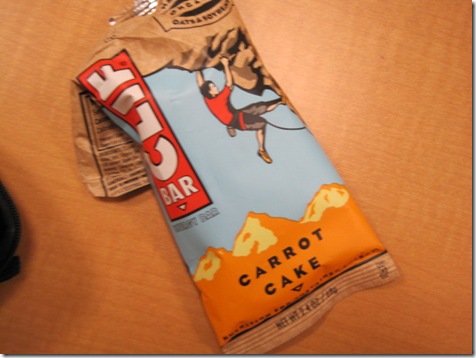 A BIG THANKS to my wonderful friends Stef and Jack for hosting me the past two days!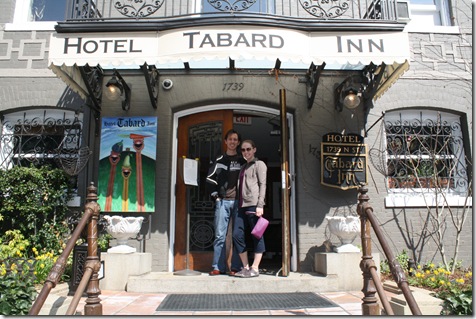 And now I'm with Katy and Anne P, and we're going to get into the car and go to Baltimore for the conference!  See you at the POM Wonderful Cocktail Party!
Have you ever rock climbed?  Did you think it was scary??  I definitely did!