Welcome to Baltimore!  It's time for Fit Bloggin'!
Anne P, Katy, and I drove from DC to Baltimore this evening so we could check into the Fit Bloggin' hotel.
On the way over, I had one of Anne's homemade protein bars.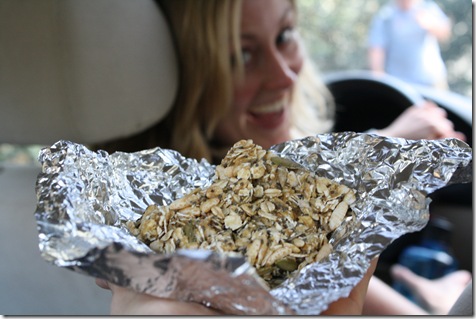 After a long, long drive (rush hour in DC is terrible!), we arrived at the hotel and met up with Ali and Gracie, who are Anne's and my other roomies for the weekend.  Sleepover partttty!  Let the jumping on the bed begin!  🙂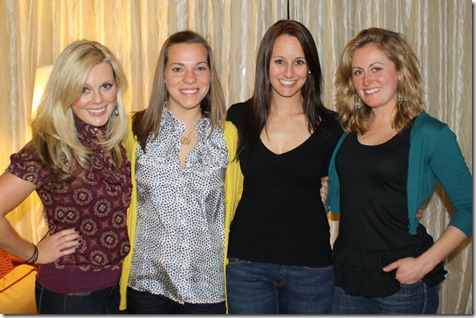 Our hotel is quite lovely!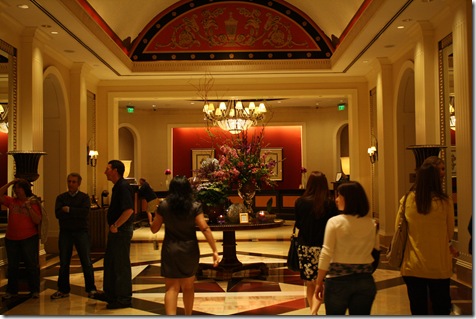 Time to check-in…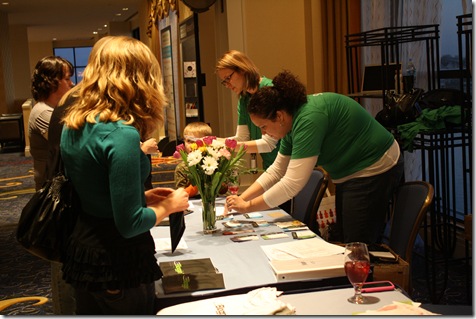 Fit Bloggin' was organized by Roni of Roni's Weigh – so far it looks like she's done an incredible job.  The swag bags along are amazing.  They actually came with FREE New Balance sneakers!  I got size 7.5 WIDE and everything.  But I'm not sure if I should wear them in the 5K race tomorrow or not?  Would you break new shoes in during a shorter race?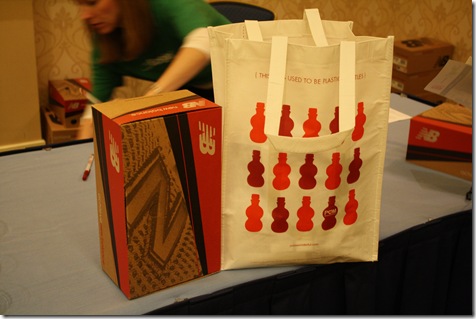 After getting our swag, we went to the POM Wonderful Welcome Party.  Three cheers for POMtinis!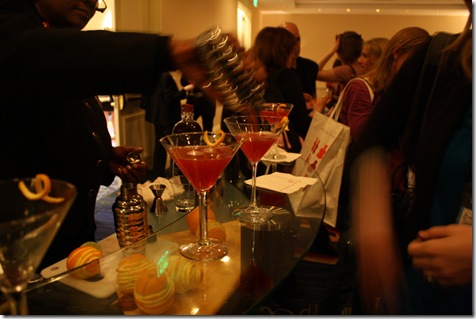 I had three delicious drinks (they were pretty juice-y and not-so-alcohol-y!).
And I snagged a few mushroom appetizers.  By this point, I was STARVING.  I think I had about five?  Every time a waitress walked by, I snagged her for more mushrooms!!! 🙂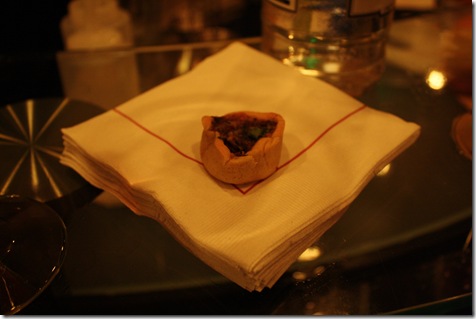 And I dug a granola bar out of the swag bag:
SO SO SO many people to talk to!
Can you identify these bloggers?  🙂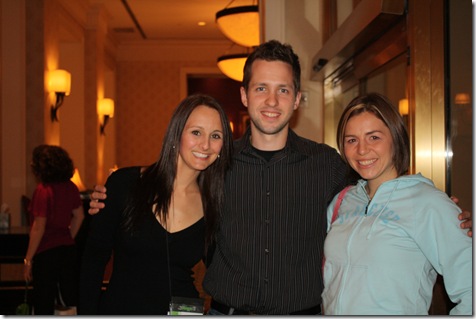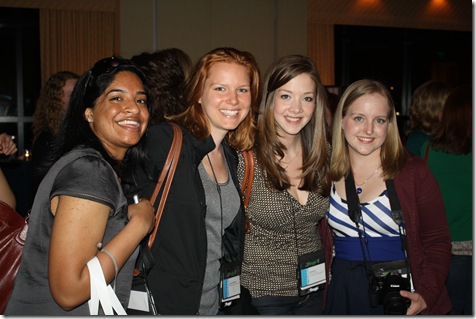 After the cocktail party, a few of us headed to a local Mexican bar to grab some eats.  I ordered the vegetarian burrito (which had no veggies in it?! It was just rice and beans and lettuce) and chips with salsa.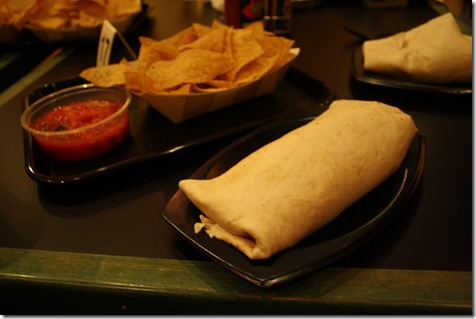 I had about half of everything. 
The agenda for tomorrow looks great!  The topics include:
SEO Optimization:  Driving Traffic to Your Site
Don't Write About Junk Science:  How to Critically Evaluate Research
WordPress.com:  An In-Depth Look at the Most Popular Blogging Software
Body Image and Blogging:  What Are We Teaching Our Children?
Using Social Media to Reach Goals:  The Power of an Online Communityh
From Blog to Book:  Getting Your Book Published (I'm speaking at this panel)
Getting Noticed:  How to Pitch to Traditional Media
Making Money From Your Blog:  Could You?  Should You?
I'll try to take good notes so I can share all the information I learn!
We're also sitting through several fun fitness presentations, including martial arts, yoga, stretching, and more.  And we're running a 5K at 6:30 AM! 
I wish you could see the scene right now – 5 women, all sitting on the bed and blogging on their respective computers.  The Internet is our hotel is kind of wonky, so I'm going to sit in the lobby and hit publish.